Adapting to Climate Change
By Angela Lloyd | 17th July 2019
Hardly a day goes by without reference, in one form of media or another, to climate change and its effects. Wine growing is increasingly at the heart of this news.
In a country known for high summer temperatures, Spain has recorded its highest temperatures, up to 50C in the sun. If vines haven't died, and some have, many bunches have been completely dried out. Another form of heat Spanish wine producers have to contend with are forest fires.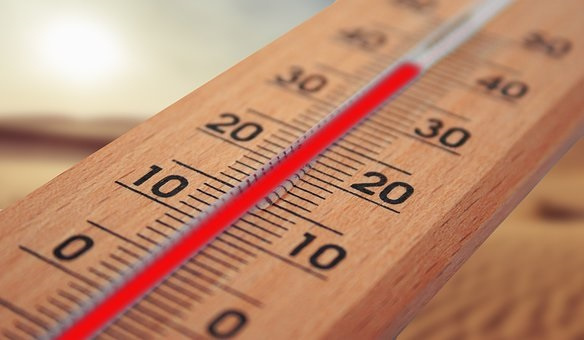 The realisation that reversing climate change would be a long, slow process, has led to some drastic moves in France, where seven new grape varieties, both white and red, have been approved by the Bordeaux syndicate in an effort to adapt to the new conditions.
In the Southern Rhône region of Chateauneuf-du-Pape, winemakers are also concerned that higher alcohols could threaten freshness. Their answer is less drastic, as of the 13 permitted grape varieties, several are white. The thinking, for those who have white grapes, is to harvest these earlier to blend with reds for better balance between alcohol, tannin and acidity. Others intend planting whites, some as a field blend with reds.
Apart from improving viticulture, matching variety to site and using drought-resistant rootstock, the focus in South Africa has been to introduce new varieties which hold their acidity in the increasingly warmer and drier conditions. But is this the only way of adapting to these climatic changes? A solution more readily available may well be blending higher alcohol reds with whites for freshness.
Albert Ahrens, winemaker for The Ahrens Family, has used Roussanne and Marsanne in his Swartland Black blend. 'They do add freshness, take the edge off high alcohol and enhance perfume.' He believes Grenache Blanc and Clairette could also work, the latter bringing freshness if not higher acid.
The Giant Periwinkle's Pierre Rabie includes some Viognier in his Baardbek Syrah, Cinsaut blend. Because it's from cool-climate vineyards around Cape Agulhas, there's a natural high acid with none of the overwhelming peachiness from ripe grapes in warmer areas. He also reasons that white varieties generally have higher acids and lower pH levels, so, depending on the variety, they can be useful in lifting total acid in a natural way rather than by adding tartaric acid. That said, Rabie does also confirm he enjoys the floral note Viognier imparts.
This florality is probably the main reason Viognier is used by several winemakers in their varietal Shiraz/Syrah or blends including Rhône grapes. The problem is, Viognier ripens before Shiraz, so itself can reach potential high alcohol levels; earlier picking would be necessary to achieve desired higher acid.
The Foundry's Chris Williams, who focuses on Rhône varieties, whites as well as Syrah and Grenache, confirms he 'would absolutely use a white variety to freshen a hot or over ripe wine, where rules and style allow. The determining factor would be character, quality and balance.'
This is but a tiny sample of winemakers who acknowledge or even use earlier-harvested whites to freshen high alcohol reds; maybe there are others thinking along the same lines.
The point is with climate change, as with change generally, it's a question of adapt or die.
- Angela Lloyd