Reflections
By Fiona McDonald | 9th May 2019
The cliché about absence making the heart grow fonder could possibly be matched by one stating that distance provides clearer perspective.
On about day three of the 2019 staging of the Decanter World Wine Awards, I was hanging on the strap of yet another clacking carriage of the London Underground, squashed uncomfortably close to a complete stranger's armpit on my morning commute to Excel in London's docklands and a few random thoughts occurred to me.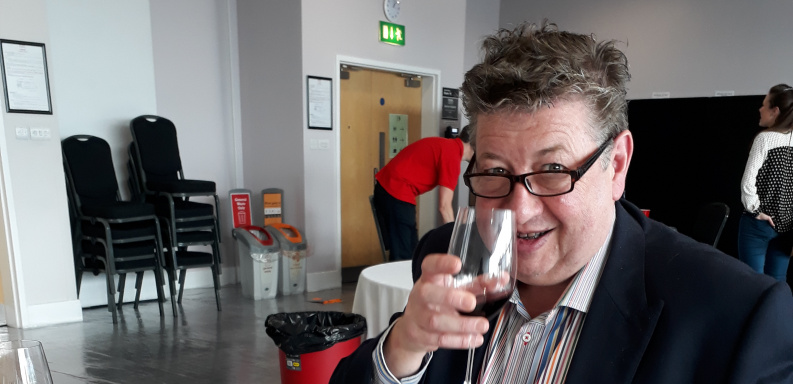 Things have changed – and rapidly too. London and the United Kingdom have long been the epicentre of South African wine marketers' efforts. Over the past decade or more I've returned to play my part in a number of judging sessions for the International Wine Challenge and Decanter World Wine Awards.
12 or 15 years ago when fellow judges established my origins they'd often make a somewhat disparaging remark about Pinotage and then turn around and head off to someone more important. The notable exceptions were those folk who had actually visited the country and tasted the wines in situ. Frequently they were category buyers for supermarkets such as Tesco, Waitrose, Sainsbury's (who can forget Allan Cheesman's role...), Marks & Spencer or agencies representing South African brands.
To say that there has been a sea change would be putting it mildly! Without exception anyone you encounter who has any interest in wine speaks positively about this country, the wines and its winemakers. Cape Wine 2018 was a massive hit! Buyers, writers and agents who attended didn't fail to mention one or two significant tastings they'd had, events they'd enjoyed or winery visits which stood out for them. South Africa rocks as far as they're concerned! Social media keeps them engaged and feeling as if they're only one step away from the action.
But time and time again it boiled down to two things: wine quality and personality. The marketing and winemaking folks who put shoe leather to the pavement in the UK charm the pants off buyers by the force of their warmth and character – but also by the quality of what's in the bottle that they are presenting.
Kobus Basson of Kleine Zalze followed the example of Fairview's Charles Back by logging up frequent flyer miles to the UK (and Sweden and elsewhere) – and it has paid off. Kleine Zalze is the top on-consumption wine in the UK in pubs and restaurants. But in April Jancis Robinson yielded her influential Financial Times weekly column – and Wine of the Week pick – to her husband, Nick Lander, because of his response to one wine: the Kleine Zalze Shiraz Mourvèdre Viognier 2017.
As he concluded: "the combination of this wine's remarkably low price (£8.99 for the 2017 currently at Waitrose) and its wide availability in the UK remind me of a comment from my late mother. 'What', she was often heard to exclaim, 'is there not to like?'"
And similar sentiments are expressed by a different segment but one which is becoming more important – wine inclined chefs.
Roger Jones of Little Bedwyn has been coming out to South Africa on an annual pilgrimage as much to escape the depths of winter as to stock up on great wine for his restaurant. And he's become a significant force for South African wine, turning both customers in his restaurant on to SA wine as well as fellow chefs. Ben Prior of Cornish Kitchen in Cornwall is one such. The impact local wine and winemakers has had on him has been profound: Cornish Kitchen offers almost exclusively South African wines on his list and has also got a licence to trade and sell them because of the growing demand.
He is now supplying fellow restaurants in Cornwall and elsewhere with wines which are frequently not available anywhere else. Just a few months into the year he has exhausted his supply of Creation and Lismore, his Restless River comprises just a few lonely bottles, Thorne & Daughters, Lukas van Loggerenberg, David & Nadia Sadie and Rheenen Borman's stock are being kept aside for special events...
The affection for South African wines is not an artificial one – which was the case post-1994 when the Rainbow Nation/Mandela factor was in effect. Nor is it price driven either. Nick Lander might have hailed the under 10 quid Kleine Zalze but as Jancis Robinson tweeted in response to my comment, he selected it on taste over far more fancied and grand wines so price was not a factor. As Chefs Roger Jones and Ben Prior also demonstrate with their championing of high-priced, top quality, small batch selections.
This is real. Long may it continue...
- Fiona McDonald