South Africa noted for outstanding performance of its whites at International Wine Challenge
By Admin | 9th May 2019
South Africa wowed judges at the International Wine Challenge this year with its exceptional performance in the white grape categories.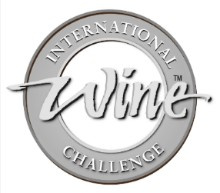 Overall, the country brought home 13 Gold medals, ten of which went to white wines, with Chardonnay and Sauvignon Blanc wines winning as many Golds as South Africa's flagship white grape, Chenin Blanc.
All Trophies awarded to South Africa were for white wines. For a full list of the Trophy winners, please visit the IWC website here.
Sarah Abbot MW, IWC Co-Chair, commented:
"It's exciting to see the diversity and complexity of top South African whites. Chenin is the distinctive hero of South Africa, with top wines combining richness and verve. The intense but elegant Sauvignon Blancs are world-class, and show that South Africa has a unique take on one of the world's most popular varietal wines."
Two red wines, the Saronsberg Shiraz 2017 and the Kleine Zalze Family Reserve Cabernet Sauvignon 2015, were awarded Gold medals, as was Jacques Bruére's Bon Courage Brut Reserve 2011. In addition, South Africa brought home 93 Silver and 144 Bronze medals to finish eighth in the national league table.
In total, 49 countries entered wines in the world's most rigorously judged wine competition, judged by 400 experts from 38 countries over two weeks.