The South African Wine Tribe is back!
By Admin | 25th August 2020
Hosted by Dan Nicholl (Dan Really Likes Wine) and Greg Sherwood MW (buyer for Handford Wines), in collaboration with Wines of South Africa, the Wine Tribe launched in July this year and we're back with a second virtual tasting event and some truly amazing wines. We'll also be joined by the three winemakers, who all have great stories to tell. The South African wine industry has been through a tough time this year, exports were banned for five weeks and domestic sales stopped for much longer, we need your support, so please do join us and enjoy these fantastic South African wines.
Date: 16th September 2020
Time: 19.00 BST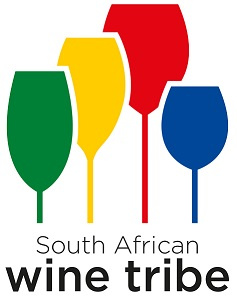 Our hosts, Dan and Greg, are equally passionate about South African wines and are keen to share their enthusiasm and knowledge with you. To join the tribe and order the wines, simply email greg@handford.net. Greg can send the wines to any address in the UK – you will also be sent the details of how to join the tasting and get a fantastic 15% discount on the wines.
We are looking forward to seeing you, opening some spectacular wines and hearing from our hosts and wonderful winemakers.
THE WINES
Creation Sauvignon Blanc 2019 @ £17.99
When in 2002 Jean-Claude (JC) and Carolyn Martin took up the challenge of establishing a winery in a remote corner of the Walker Bay Wine Region, they did so with the courage of their conviction. The 40 hectares of undulating land on the lofty Hemel-en-Aarde Ridge had never been planted to vines before, but recognising the vast potential, they set out with tenacity and determination to transform it into a model wine farm. No easy feat, but the Swiss-born JC and South African-born Carolyn both come from wine pioneering stock spanning at least three generations and two continents. Today Creation is one of South Africa's most respected wine producers with a reputation for incredible food and wine matching and exemplary environmental and social responsibility credentials.
At Creation there are six different clones of Sauvignon Blanc and the blending of these results in interesting complexity. Thanks to the cool climate and proximity to the Atlantic Ocean, the Sauvignon is more mineral driven than fruit forward. Star-bright with alluring aromas of elderflower, papaya, cassis, passion fruit and kumquat blooming from the glass. On the palate clean minerality rules. Then opening up to echo the generosity promised on the nose and leading to a refreshing hint of lemon zest. Very good with seafood, especially sushi, fromage du chèvre and aubergine.
Duncan Savage Follow The Line 2018 @ £29.99
There is no doubt that Duncan Savage is one of the best white wine winemakers in South Africa. His track record speaks for itself. Taming Sauvignon Blanc and more so, Semillon, from cool climate sites on the peninsula, has revealed the real potential of these varietals in a blend to a whole new generation of winemakers and consumers.

Duncan spent 14 vintages as head winemaker at Cape Point Vineyards. In 2011 he started his own Savage Wines label and, since then, he has been fully absorbed and focused on taking the Savage brand to the next level and bedding down his new urban winery in Salt River, Cape Town.
While only in its 5th vintage, if there was a race to create a cult wine in South Africa in the shortest time possible, this wine would stand a very good chance of winning. But with instant fame comes increased pressure and expectation and the 2018 vintage was not one of the easiest in South Africa due to drought conditions. But these 38 year-old south-east facing Darling origin bush vines once again showed their true pedigree.
Labelled as Cinsault, the 2018 includes 85.4% Cinsault and a slightly elevated 14.6% of Syrah, which were aged five weeks on their skins with the use of 50% of whole-bunches. The wine was aged 10 months in oval foudre (1500-2000 litre capacity). Always sublimely perfumed and fragrant, the nose boasts lifted layers of dried lavender, violets, rose petals, red crystallised cherries and hints of Turkish delight. But it is on the palate that the wine reveals a classy weightless streamlined concentration, fabulously sleek polished mineral tannins and an all-round sense of finesse and harmony. A terrifically serious effort from Duncan. Pressure? What pressure! Drink from release but do cellar a few bottles for 5 to 8+ years.
Tesselaarsdal Pinot Noir 2018 @ 35.99
Tesselaarsdal was founded in 2015 by long-standing Hamilton Russell Vineyards employee, Berene Sauls. This wine is named after the historic Overberg farming hamlet of Tesselaarsdal, not far from the Hemel-en-Aarde Ridge wine appellation, in which Berene was born – a descendant of the freed slaves who were bequeathed the land by former East India Company settler, Johannes Tesselaar in 1810.
Extreme care is taken to ensure this small-production, classically styled Pinot Noir expresses the personality of the cool, maritime, Hemel-en-Aarde Ridge from un-irrigated vines and its elevated, stony, clay and iron-rich soils. The 2018 is a particularly bright, tight and pure Pinot Noir with marked elegance. Clean and lifted wild red fruit and sour cherry aromas introduce a long, gentle palate with a salty minerality. This is a graceful and age-worthy wine with an almost crystalline purity. Drink from 2020 onwards.
WINE TRIBE LIMITED EDITION SPECIAL OFFER - £79.99 for the three bottles, including free delivery
In signing up to the South African Wine Tribe you will be added to the databases for Wines of South Afirica and Handford Wines. You can unsubscribe at any time and we do not pass details onto third parties.