Tim Atkin MW believes South Africa is making the best wines in its history
By Admin | 17th September 2020
Last week Tim Atkin, UK wine writer and Master of Wine, launched his 8th annual report on South Africa. 2020 has been difficult for everyone but Tim stepped up to the challenge, producing his report and tasting hundreds of wines during lockdown in the UK. When he would normally have visited South Africa and tasted in situ amongst the vineyards, this year he has conducted 62 interviews with the winemakers on Zoom and tasted 1,381 wines at his home in London instead. While this came with challenges, it also meant that Tim could revisit wines and re-taste them to see how they developed, bringing an extra dimension to the scores he has awarded.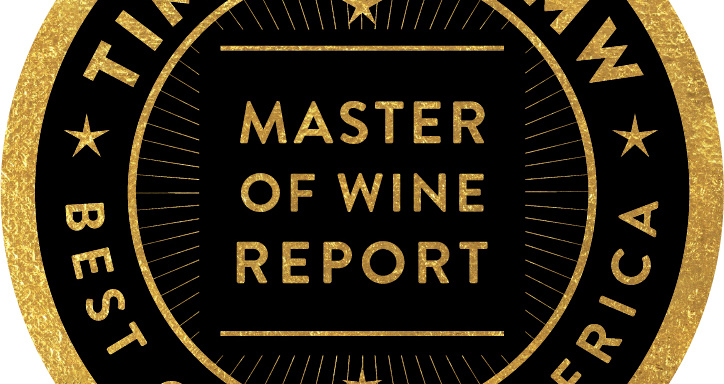 The report and scores given by Tim are much anticipated and the excitement during his live Instagram launch event last week was palpable.
As part of the launch, Tim highlighted that South Africa is "making the best wines in its history" and "what we have now is a constellation shining bright above us in the firmament, made up of more than 100 winemaking stars."
Tim gave two wines the ultimate accolade by awarding them 100 points: the 2018 Porseleinberg Syrah from the Swartland, and the 2019 Sadie Family Skurfberg Chenin Blanc from Olifants River.
One of South Africa's calling cards is Chenin Blanc and with 32 wines receiving 95+ scores, it shows the exceptional quality that is being produced by this grape variety.
Tim's comments and scores are highly regarded by our producers too, as Johan Fourie from Benguela Cove explains: "As a producer selling internationally, it's important to get Tim's feedback not only because he knows South African wines so well but because they are judged in a global context and how they stack up against the best in the world. Getting 90 plus across various grape varietals both white and red shows the diversity in terroir we are spoiled with at Benguela Cove. What is particularly pleasing is to see the score of the wines creeping up year on year which is a sign that we're on the right track and constantly improving."
Many high scoring wines will carry Tim's seal on their bottles and are therefore easily identifiable on the shelves of your local retailers.
The report gives a wide-reaching and in-depth view of the South African wine industry and is well worth a read. Tim is also lucky enough to taste some small production, top wines which are yet to be released onto the UK market, so his report is really a 'go to' guide for those with a keen interest in South African wine. At just £20 you get a lot of insight and knowledge for your money.
You can download Tim Atkin MW's 2020 South Africa report here.
TIM ATKIN MW SOUTH AFRICA REPORT: THE PODIUM 2020
Winemaker of the Year: Gottfried Mocke of Boekenhoutskloof
Young Winemakers of the Year: David and Nadia Sadie of David & Nadia
Grower of the Year: Johan Reyneke of Reyneke Wines
Co-operative of the Year: Riebeek Valley Wine Company
Winemaking Legend: Peter Finlayson of Bouchard Finlayson
Best Cellar Door Experience: Delaire Graff
Overall White Wine of the Year: 2019 Sadie Family Skurfberg Chenin Blanc, Olifants River
Tim Atkin MW's latest South Africa special report is available at
timatkin.com/product/2020-south-africa-special-report
(the Podium continued)
Overall Red Wine of the Year: 2018 Porseleinberg Syrah, Swartland
Overall Rosé of the Year: 2019 Lievland Liefkoos Rosé, Stellenbosch
Overall Sparkling Wine of the Year: 2014 Graham Beck Cuvée Clive, Western Cape
Overall Sweet Wine of the Year: 2017 Klein Constantia Vin de Constance, Constantia
Overall Fortified Wine of the Year: 2018 De Krans Cape Vintage Reserve, Calitzdorp
Red Wine Discovery of the Year: 2017 Miles Mossop Sam, Stellenbosch
White Wine Discovery of the Year: 2019 Thorne & Daughters Snakes & Ladders Sauvignon
Blanc, Citrusdal Mountain
Best Value White of the Year: 2019 Eikendal Janina Unwooded Chardonnay, Western Cape
Best Value Red of the Year: 2019 Boplaas Touriga Nacional Family Reserve, Calitzdorp
Best Value Rosé of the Year: 2019 Meerhof Grenache Rosé, Swartland
Best Value Sparkling Wine of the Year: 2011 Bon Courage Jacques Bruère Blanc de Blancs,
Robertson
Best Value Sweet Wine of the Year: 2019 Klawer Cellars Villa Esposto Straw Wine, Citrusdal
Mountain
Best Value Fortified Wine of the Year: 2014 Alvi's Drift Muscat de Frontignan, Worcester
Download Tim Atkin MW's 2020 South Africa report here.