Why Syrah looks set to have a very bright future in South Africa
By Jamie Goode | 7th May 2019
People often ask me what my favourite wine is. Of course, as a wine professional - travelling widely, and being exposed to an absurd number of different wines every year - this is an almost impossible question to answer. But I have to give an answer, even though it seems silly to single out just one wine.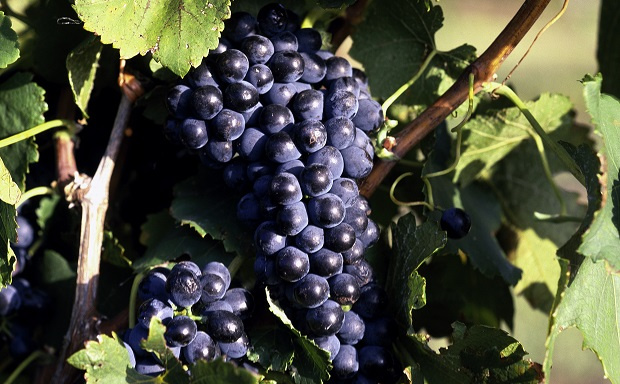 So I say Northern Rhône Syrah. The Northern Rhône wine region is quite small, but it's the home to the Syrah grape, which reaches its peak in the greatest wines of Côte Rôtie and Hermitage, and also makes some lovely wines in Cornas, Saint Joseph and Crozes Hermitage. This is Syrah in its cool climate guise, and when it's good it makes an elegant but full flavoured red with floral aromas of violet, black pepper and black cherries, perhaps with some savoury notes of meat, blood and iodine thrown in too. Early in my wine drinking career I fell in love with cool-climate Syrah like this, and the first en primeur purchase I made (where you taste a cask sample, then buy the wine in advance at what you hope is an advantageous price) was the fabulous 1999 Côte Rôtie from Jamet. I chose well.
Syrah is a very adaptable grape, and can do well in a range of climates. For instance, it has become famous in Australia where, in the heat of the Barossa Valley, it makes full flavoured, seductive, ripe red wines – here they call it Shiraz. These are quite different to the leaner, more floral versions of the Northern Rhône, which are perhaps better approximated by the overtly peppery examples from New Zealand's Hawke's Bay, where it only just gets ripe in a good vintage.
Syrah has taken a while to find its feet in South Africa, where with the various climates of the wine regions you'd expect it to thrive. This is because the main focus with red wines was for a long time the Bordeaux varieties. Bordeaux is the world's most famous wine region, so it's hardly surprising that South African winemakers should be eager to attempt to make their own red blends using Cabernet Sauvignon, Merlot and Cabernet Franc. And many of these wines were very successful, even though it could be argued that Mediterranean grape varieties were better suited to the relatively warm regions of Stellenbosch, Paarl, Franschhoek and the Swartland.
But now, it seems, Syrah is emerging as a star turn. This was emphasized by a recent tasting with a group of fellow enthusiasts in London. Chris Groenwald, formerly of excellent Cape Town wine bar Publik, and now working for the Mullineux winery, was in town. He was here to judge wine at the International Wine Challenge, and also to check out the local wine scene, and in his suitcase he had eight top examples of South African Syrah. So a group of us met for a fine lunch at the Drapers Arms, and we all brought along non-South African Syrah, and we tasted them blind: first the South Africans, and then the rest. This tasting was an eye opener: the wines were totally world class. What we have now is a bunch of curious, experimental, dedicated wine growers who understand what great wine is from travelling and drinking widely, and have the skill to spot good vineyards and then to turn the resulting grapes into compelling wine. We didn't see over-ripeness and a reliance on new oak barrels as we might have found in the past. Indeed, one of my favourite wines here wasn't aged barrels at all, but rather concrete. These are some of my highlights.
Craven Firs Vineyard Syrah 2017 Stellenbosch, South Africa
Mick and Jeanine Craven are standard bearers for elegant wines, and this is a lovely restrained Syrah with just 12.5% alcohol. It has some sweet meaty, spicy notes on the nose. Fresh with firm tannins and nice grippy structure, with some savoury notes. Compact and restrained with lovely cherry and plum notes. Vibrant, grippy and focused.
Terracura 2016 Swartland, South Africa
Terracura is one of the new stars of the South African wine scene. 2016 was one of the drought years, and you can taste the drought in the wine: this is meatier and richer than I was expecting. Meaty, smoky, spicy black fruits nose. Fresh palate with sweet cherry and berry fruits with a nice mid palate richness. Savoury, meaty and spicy with firm structure. Very tannic with some peppery notes. Lovely weight.
Sons of Sugarland Syrah SH99 2018 Stellenbosch, South Africa
A stunning wine that was fermented and aged in concrete, with no oak. Meaty and peppery, with a blackberry and blackcurrant nose. Has lovely intensity with a hint of olive. Meaty, peppery palate. Direct and sweetly fruited with lovely structure. Floral and delicious.
Savage The Girl Next Door Syrah 2017 South Africa
Since Duncan Savage moved into his own winery, the wines have got even better, and they were lovely before. This is rich and dense with sweet fruit. Concentrated yet restrained with sweet black cherries and nice peppery notes. Generous, dense and rich but with good structure and gravelly undertones. Serious effort.
Porseleinberg 2016 Swartland, South Africa
Mark Kent's Porseleinberg, made by the talented Callie Loew, is one of the star South African Syrahs. The 2016 is concentrated and dense with expressive black cherry and blackberry fruit. Great concentration of sweet, lush fruit with richness and some inky depth. Concentrated and very ripe – I suspect this is about the drought year of 2016, rather than a style choice.
Mullineux Syrah Schist 2016 Swartland, South Africa
Mullineux have been making stunning wines for a few years now. This is compact with sweet black and red cherry notes, as well as some raspberry brightness. This has generosity and richness, but also nice structure. Fine grained with lovely fruit intensity.
Boschkloof Epilogue 2017 Stellenbosch, South Africa
Reneen Borman is developing quite a reputation for his Syrahs. Lovely floral nose with black cherries and black pepper. The palate is ripe and salty with fresh fruit and nice richness. Amazing precision despite the ripeness, with perfume and texture. Compact finish.
Von Loggerenberg Syrah Graft 2018 Stellenbosch, South Africa
This comes from the same vineyard as the Sons of Sugarland in the Polkadraai Hills, but it's made differently. It's fresh and savoury with restrained, taut red cherry and raspberry fruit. Has lovely tight structure and freshness. Juicy and bright with good structure. Serious: there's a new Stockinger barrel (larger than a normal barrel) in play here but the oak is very subtle.
Not included in this selection, but an absolute stand out for me is Donovan Rall's Ava Syrah 2017. If you see it, buy it. With wines like these, Syrah looks set to have a very bright future in South Africa.