Benchmark South African wines
By Jamie Goode | 15th July 2021
One of the things we do when we begin to learn about wine is to try to taste some benchmark wines. Sometimes these might be the most famous, elite bottles. Other times, it is good, typical examples of a particular style.
And in the wine world we have an unofficial set of 'global' benchmark wines. For example, wherever people try to make Pinot Noir, inevitably comparisons arise with the benchmark for Pinot Noir, widely regarded to be top red Burgundies. And if you are making traditional method sparkling wine, it's hard to not compare it with Champagne from time to time.
But here I am going to look at the benchmarks within a particular category, and specifically the wines that you might consider to be national benchmarks for South Africa.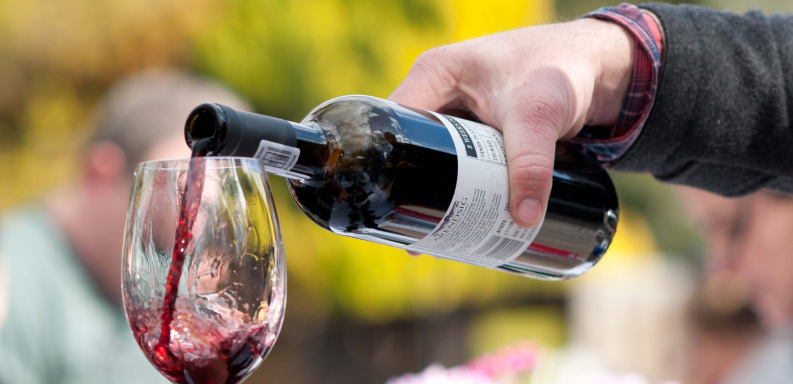 So I've been thinking. When it comes to South African wine, what are these benchmark wines? What would you try if you wanted to get a handle on the current South African wine scene?
I use the term 'current' because things have changed quite a bit over the last 20 years. Such is the pace of change that some wines not even made 20 years ago might rightly be regarded to be benchmarks now, despite their short history.
I think a good starting place would be to try example of each of the key varieties. In doing this, there's also a chance to look at some of the most important regions, too – and these are benchmarks we need to include. So in some cases, the benchmarks will be covering two bases: variety and region. In other cases, just one.
Let's begin with Chenin Blanc, the most important variety in the country. Here, I'd suggest three different styles of this versatile white grape. First, a clean, youthful unoaked expression: this would be a description you could apply to most modestly priced examples. Then a more serious new wave Swartland style, but without the imprint of oak. This would cover both the Chenin Blanc and the Swartland benchmarks. Think Mullineux Old Vines, or Swerver, or Reverie, or David and Nadia. And then I'd include a rich, ripe, oak-influenced example of Chenin, such as Ken Forrester's FMV.
Second, let's do Pinotage. This is a distinctive red variety that South Africa owns, and there are lots of examples, in a range of different styles. This can make choosing a benchmark tricky, but if you want to try a classic style, and also tick off one of South Africa's icons, then Kanonkop's Pinotage, or the home brew project of its winemaker, Abrie Beeslar, is a good place to start.
Next, Cinsault. It used to be more widely planted, but there's still quite a bit of it, and it's very well adapted to the western Cape, thriving in warm, dry conditions to make fresh, lighter-style reds of real appeal.
Then Chardonnay. I'd deal with two benchmarks in one here, because the Elgin wine region specialises in Chardonnay, and a good Elgin Chardonnay such as Thelema Sutherland, Iona or Boschendal (their Elgin bottling) would show off both the potential of the variety, and also give an insight into this interesting cool-climate region that's as well known for its apples as it is for vines. An alternative would be a good Chardonnay from Robertson, a warmer region, but one with interesting limestone soils: De Wetshof leads the field here.
Then Pinot Noir – not widely grown in South Africa, but which is doing very well in cool regions. Here, I'd choose one from Hemel-en-Aarde, which makes excellent Pinot. Think Crystallum, Newton Johnson or Hamilton Russell. Again, this will give an insight into the region and the variety.
I'm aware that the red blends made from Bordeaux varieties haven't got a look-in yet, and they are an important part of the South African wine scene. Stellenbosch, the country's most well-known region, is where we come for these. They have Cabernet Sauvignon at their core, and I'd choose a benchmark with a history of ageing well, such as the Rubicon from Meerlust, or the Paul Sauer from Kanonkop. But examples from Delaire Graff, Rustenberg and Thelema would also be good.
Syrah is a variety gaining prominence, and there is no shortage of good examples. Boekenhoutskloof's would benchmark one of the country's best, and Gabrielskloof is another great example (here you'd get to see a benchmark of the Bot River wine region).
What about Sauvignon Blanc? It's quite a significant variety, and it thrives in slightly cooler sites. So I'd choose one of Klein Constantia's (they are all good), which would give you an insight into the cool Constantia region, which is close to Cape Town. While you are here, you really should try Vin de Constance – one of the world's great sweet wines, with an important place in the history of Cape wines.
And white blends are an important category. Palladius from Eben Sadie, and anything from Duncan Savage or Donovan Rall will see you right.
There are some wine regions left uncovered. Franschhoek is important, and as well as being a wine tourism and gastronomy hub, it's increasingly making interesting wine. Wines such as Glenwood's Chardonnay, La Bri's Syrah and Rickety Bridge's or Black Elephant's Semillon all show off the region well.
And Paarl, which is often forgotten. Try anything from the entrepreneurial Charles Back, which shows off what this warm region is capable of. Babylonstoren are also doing really well. And near Paarl is Wellington, where Bosman are making some brilliant wines including the Optenhorst Chenin.
I'm aware here that there are regions I've not mentioned, but the list can't be endless. So apologies to Bredekloof (great, affordable Chenin), Cape South Coast (lovely pristine cool-climate wines) and others.
Before we finish there are two more wine styles that need to be benchmarked, one already quite famous, the other less so. The first is Cap Classique, South Africa's traditional method sparkling wines, and an exciting, vibrant category. Graham Beck is the place to start benchmarking. And the second is Muskadels – obscure but historical fortified sweet wines that are insanely good value and really good. Try Nuy's Red Muskadel for size.
That concludes my lightning speed benchmarking exercise.