Chenin comes of age
By Jamie Goode | 12th June 2020
When I first visited South Africa, back in the early noughties, Chenin Blanc was certainly a thing, but nothing like what it is today. As the most widely-planted white grape variety in the Cape (19% of all white varieties), it has always been a fixture, and there have been lots of nice examples made. Back then, though, there were few examples taken seriously even within the country, let alone outside. Notable contributions were being made by restaurateur turned winegrower Ken Forrester, and Bruwer Raats was also pushing the cause. Back then, South Africa's most sought-after wines were reds made from the Bordeaux varieties.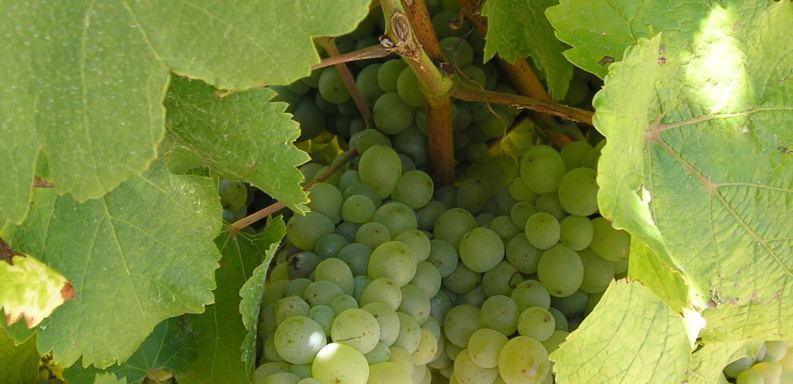 Now, though, things have changed a lot. There is a long roll-call of internationally acclaimed Chenin Blancs and Chenin-based blends, and this is now an exciting category. You could even make a case for saying that these are the most highly-regarded fine wines from South Africa, further building the reputation of the country's wines in export markets.
I've spent a lot of time tasting Chenin. For three years I was one of the judges for the Top 10 Chenin Blanc competition, and there were always Chenin and white blend flights in the Top 100 competition which I judged in South Africa for five years. And in my regular visits, I've also tasted lots of the top wines which hardly need to enter these competitions because they sell out quickly.
So here's my roll call of some of my favourite producers of Chenin Blancs and white blends with a hefty portion of Chenin in them.
Sadie
Eben Sadie began with Columella and Palladius: red and white blends, respectively, from the Swartland, before the region became famous. They are brilliant, but I'm most excited about his series of single-vineyard wines. Two of these are Chenins. The Skurfberg comes from Olifantsrivier, and three old bush vine parcels, while Mev Kirsten comes from the oldest Chenin vineyard in South Africa in Stellenbosch. Both are thrilling, and sell out in half an hour on release.
Alheit
Chris and Suzaan Alheit burst onto the scene with rave critic reviews of their first wine, the 2011 Cartology. This was his 'village' level wine, though, and subsequent releases have got people even more excited. There's no real secret to the Alheit success story: sourcing the very best vineyard sites, and a perfectionist, low intervention approach in the cellar. Everything they make is worth seeking out.
Badenhorst
Adi Badenhorst is a legend, and among the excellent range of wines he produces, there is a quintet of single-site Swartland Chenins: Piet Bok Steen, Kelder Steen, Dassiekop Steen, Golden Slopes Chenin Blanc and Klip-Klop (Haut-Granitika) Steen [Steen is the old Afrikaans name for the variety]. These are all quite brilliant. And for those on a budget, his Secateurs white massively over-delivers for the price.
Donovan Rall
One of the most exciting winemakers in the country, Donovan Rall makes two whites that need mentioning here. His Rall White is majority Swartland Chenin, but blends in some Stellenbosch Verdelho and Viognier. And his Ava Chenin Blanc comes from a schist-rich block in the Swartland and is quite amazing.
David & Nadia
David Sadie is a Chenin hero. The regular David and Nadia Chenin Blanc is quite lovely, and then there are three single-vineyard Chenins, too - Hoë-Steen, from 50 year old vines; Skaliekop from 35 year old vines on granite; and Platbos, also from granite.
Beaumont
Sebastian Beaumont's Hope Marguerite Chenin shows restraint and balance, and is one of the country's best. It's from their farm in Bot River, an interesting region that's turning out some very fine Chenins.
Silwervis
Swartland-based Ryan Mostert and Samantha Suddons are turning out very smart wines under the labels Silwervis and Terracura. Their Smiley Chenin Blanc, a non-vintage blend, comes out each year in numbered editions, and is naturally fermented in concrete eggs. There's also a Spesiale version released each year, highlighting special lots. In its debut year Spesiale was a skin-contact wine.
Carinus
A new winery on the scene! Danie and Hugo Carinus are primarily grape growers with some very smart vineyards in Stellenbosch and the Swartland. They are now making two impressive Chenins – Polkadraai (Stellenbosch) and Rooidrai (Swartland) with the help of Chris Alheit and Lukas van Loggerenberg, respectively.
Ken Forrester
Ken has been very important for raising the profile of Chenin Blanc. His FMC Chenin was one of the first aspirational bottlings, with depth, complexity and ageing potential. And his new super-Chenin, the Dirty Little Secret, is a remarkable wine.

De Morgenzon
When I judged the Chenin Blanc competition, one of the wines that made the top 10 practically every year was Stellenbosch-based De Morgenzon's Reserve Chenin Blanc. It's a really impressive wine. Their DMZ Chenin is pretty smart, too.,
Lourens
Franco Lourens is assistant wine maker to Chris Alheit, and he's making some wine under his own label that is getting well-deserved critical acclaim. There are two Chenins in his range. The Contermanskloof comes from Durbanville, and there's also a Piekeneerskloof Chenin from Sandstone soils at 760 m. Both are profound.
This is just a short list and there are lots more who probably deserve to be mentioned. But I think what it demonstrates is the depth of Chenin winegrowing talent in South Africa at the moment.