How to choose your South African wine
By Jamie Goode | 3rd July 2019
There are a lot of wines out there, and sometimes choosing the right one can be quite a challenge. Wine is quite personal, too: just because someone else likes something, it doesn't mean that you will do too.
We buy wine for lots of different reasons, and so it's hard to say which wines are the best without bearing this in mind. The perfect wine for a barbecue in summer is different to the perfect wine for a party of 120, and different to the perfect wine for an intimate dinner party among friends in the dead of winter. I often think that asking someone, 'what's the best wine?' is a bit like asking a carpenter what his or her favourite tool is. The answer is: it depends whether you want to bang a nail in or saw a piece of wood in half.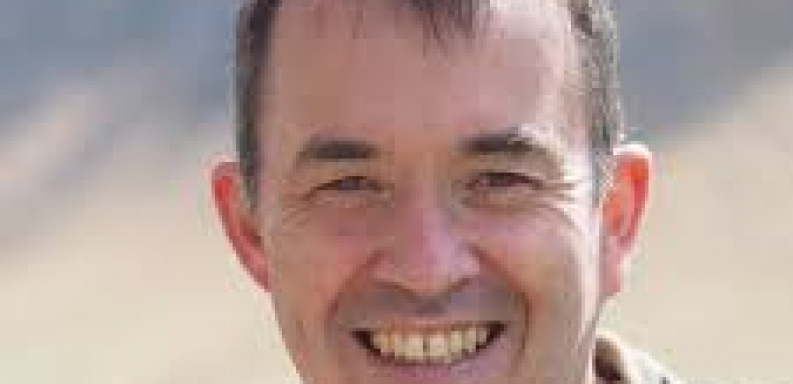 And an extra factor in the mix here is budget. Wines vary in price quite dramatically, and most of us aren't super-wealthy, so how much a bottle costs is a big factor in our choice. A further complication is mood: as well as occasion, different wines fit different moods. A wine that might be my preference one day, might not be the next, simply because of my mood.
So, how should we choose wine? I suppose the ideal way is to try before you buy. This used to be pretty much impossible, but now – in some cases at least – it is feasible. There are a few wine merchants who offer a wide range of wines on machines called enomatics, which dispense small samples of wine using inert gas. This keeps the wine fresh for a few weeks after opening, making it feasible for the merchant to be able to offer quite a range of wines. In London, there's The Sampler (who pioneered this sort of technique), Vagabond Wines (various locations) and also The Wine Rooms (locations in Kensington and Brackenbury). Wine Rooms are particularly noteworthy because they have an excellent South African range.
Another excellent way to choose is to develop a relationship with your nearest independent wine shop. Of course, not all wine shops are excellent, but many of them are, and if you can find one with knowledgeable, interested staff, then it's a brilliant way to buy wine. If you go in often enough and chat with the staff, they get to know your palate. They usually have a good range of interesting wines, and they can give targeted advice. At most independent merchants, the sweet spot is £10-20 a bottle, so if that's your budget, then this could be for you.
What about supermarkets? If you are on a tight budget, these usually have the widest selection of wines below £10, and most of the UK ones have good buyers. So you are unlikely to run into bad ones: the main drawback might be finding something interesting, because it's hard to make good wines at very low prices, and the supermarket margins plus tax mean that for a £6 wine, the wine itself costs very little. I think Waitrose have a good South African range, and Marks & Spencer have some nice wines, too. If you have very little to spend, then my tip would be to go for a supermarket own-label Chenin Blanc.
There are also some very useful sources of information on South African wine. The first port of call for many is the excellent Platter Guide. This book is a comprehensive annual review of all the wines made in South Africa (although it doesn't have the supermarket private label/own brand wines). A team of reviewers go through pretty much all the wines made in the country, producer by producer, and issue scores for each on a five-point scale. The maximum they are allowed to award, though, is 4.5/5. Then, all the wines scoring 4.5 are tasted blind by a group of these tasters, and some are awarded the coveted Platter 5 stars. It's amazingly comprehensive, but these days there are an awful lot of wines with 4 and 4.5. And because all the 4.5 wines get entered into the 5 star tasting, it's a big, big tasting and some wines get 5 stars that in the old days probably wouldn't have, when tasters had to nominate just some of the 4.5 wines for 5 stars, rather than them all entering the tasting. It's hard tasting lots of wines blind. That said, no other country has a resource like Platter, which also has pithy producer profiles, plus all the contact information and details that you could care for.
The international critic publications also cover South Africa, so if your palate aligns with The Wine Spectator, The Wine Advocate or Vinous, you'll find lots of reviews there. A recent addition to the scene has been an excellent annual report by established UK wine journalist Tim Atkin MW, who spends a lot of time on the ground doing his research. I prefer his verdicts to those of the major critic publications because he puts in a lot of time and effort visiting producers and talking with people, rather than simply tasting long line-ups of wines in an office or hotel room. In South Africa, there are reliable local critics, too. Probably the best resource is the free winemag.co.za, which has recently upped its game. Christian Eedes is the key critic here, but well-known commentators Michael Fridjhon and Tim James also contribute. Others who write widely and well about South African wine include Greg Sherwood MW, a buyer for Handford wines, who has a blog called Fine Wine Safari.
Then there are the competitions. South Africa has a few of these. There's Veritas, which is a well-established competition (the longest-running in the country), The Old Mutual Trophy Wine Show (headed up by Michael Fridjhon), and also newcomer The National Wine Awards (which started out life as The Top 100). All have good bits and also bad bits, like most competitions, but they are judged blind, and wines that have won top medals in these competitions have done very well indeed.
So there's no shortage of advice out there. It would be lovely if the wine world wasn't quite so complicated, but one of the joys of wine is its diversity, even though this is a pain when it comes to choosing a bottle. Happy shopping!