It's all coming up rosé with Babylonstoren and the RHS Chelsea Flower Show 2021
By Admin | 15th June 2021
With the Simonsberg, Du Toitskloof and Franschhoek Mountains as backdrop, Babylonstoren in the Drakenstein Valley of South Africa sits at the heart of the Cape Winelands. This restored Cape Dutch farm dates back to 1692 and is renowned for its magnificent 3,5 hectare (8 acre) garden with pergolas, gravel pathways and water canals. Diversity is a trademark of this garden – the only Royal Horticultural Society partner garden in Africa.
Speaking of the RHS, this year Babylonstoren's Mourvèdre Rosé is the official rosé of the RHS Chelsea Flower Show 2021. Bottled just weeks before the launch of the RHS Virtual Chelsea Flower Show in May, guests at the September show will be amongst the first to sip this elegant 2021 vintage.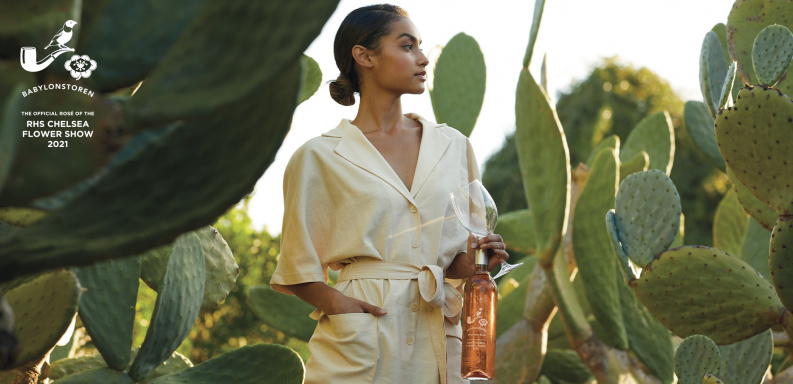 As anyone from South Africa will passionately attest, Babylonstoren is truly wonderful.
The design was inspired by the historic Company's Garden in Cape Town, which for centuries supplied ships sailing between Europe and Asia with vegetables and fruit. It also makes a playful nod to the mythological Hanging Gardens of Babylon, which are (possibly erroneously) thought to have been created by Nebuchadnezzar in the sixth century BC, for his wife who longed for the mountains and valleys of her youth.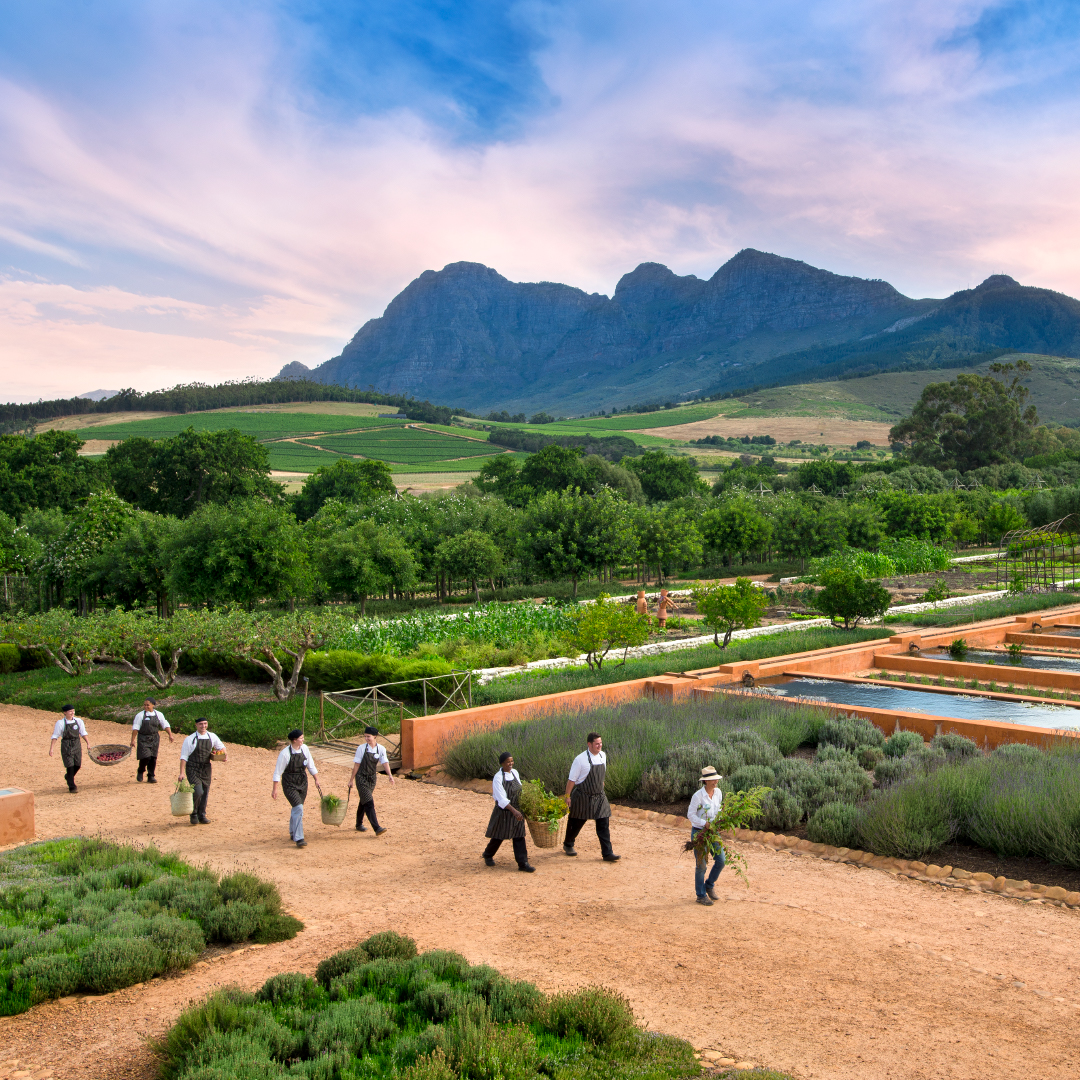 Every aspect of Babylonstoren is informed by the ever-changing tapestry and botanical diversity of the garden – this includes the contemporary Farm Hotel and Garden Spa, the Farm Shop, Barn, restaurants and function venues.
The Mourvèdre Rosé is one of a number of much loved wines originating from Babylonstoren's vineyard. All the wines are produced in a state-of-the-art winery and are made to showcase the soils and climate where the grapes are grown.
The rosé for example is made from mourvèdre grapes and reminds one of Southern France. This variety is used for Babylonstoren's rosé, but it is harvested in the Cape Winelands in February, at the end of the South African summer. The result? Fuller and rounder with a lovely, floral character, reminiscent of the freshest spring blooms. It is kept on the skins for a mere one to two hours to extract a liquid the colour of a gentle sunrise.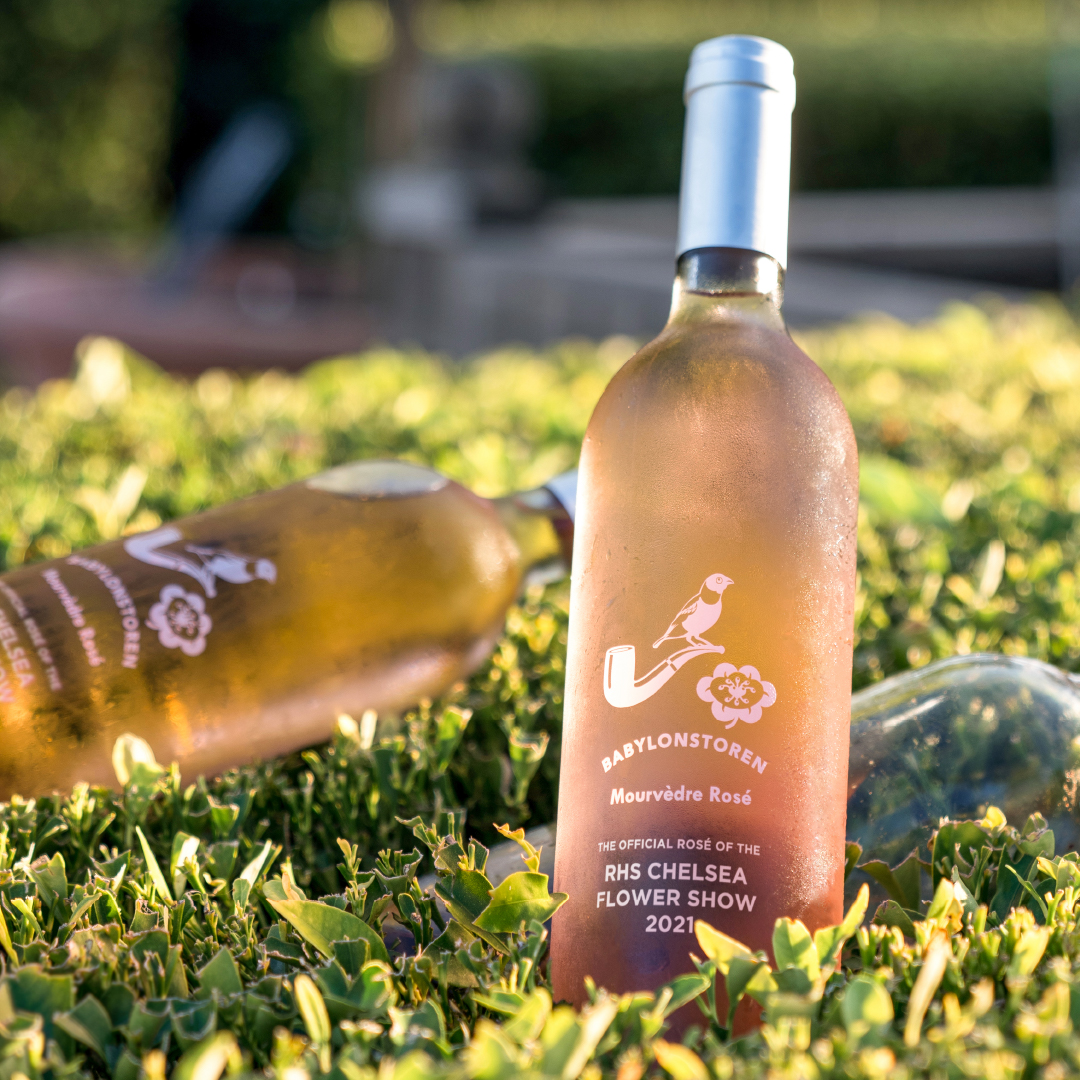 With summer upon us, the rosé brings to mind flowers, gardens and the outdoors. Its freshness is a joyful promise that summer is coming.
To stock up for summer you can buy a six bottle case of Babylonstoren's sophisticated 2021 vintage Mourvèdre Rosé here.
Additionally you can buy it in individual bottles or treat someone special this summer with a gift of the Babylonstoren Mourvèdre Rosé 2021 Tasting Set, consisting of two bottles of Mourvèdre rosé and two Babylonstoren branded glasses.