Join the South African Wine Tribe
By Admin | 9th July 2020
Hosted by Dan Nicholl (Dan Really Likes Wine) and Greg Sherwood MW (buyer for Handford Wines), in collaboration with Wines of South Africa, our first South African Wine Tribe event brings together some of South Africa's most respected winemakers for a virtual tasting of three truly exceptional wines, from a limited edition parcel.
Date: 22nd July 2020
Time: 19.00 BST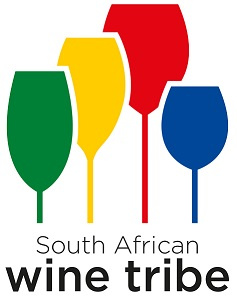 Our hosts, Dan and Greg, are equally passionate about South African wines and are keen to share their enthusiasm and knowledge with you, over a few glasses of kick-ass wine. To join the tribe and order the wines, simply email greg@handford.net. Greg can send the wines to any address in the UK – you will also be sent the details of how to join the tasting and get a fantastic 15% discount on the wines.
We are looking forward to seeing you, opening some spectacular wines and hearing from our hosts and wonderful winemakers.
THE WINES
Alheit Family Wines Hemelrand Vinegarden 2016 White Blend @ £28.99
Alheit Vineyards declares its aim as being 'to vinify extraordinary Cape vineyards'. The fact that Chris and Suzaan Alheit set out on their venture to make only white wine is a testament to their commitment to seek out some of the oldest vineyard blocks in the country. Using the knowledge and contacts of leading viticulturist, Rosa Kruger, Alheit Vineyards has established itself as the most talked about winery in the Cape.
Inspired by great Mediterranean white wines such as Mas de Dumass Gassac, Le Soula, and Domaine de La Grange des Peres, Hemelrand Vine Garden is from a new 'fifth-leaf' vineyard planted directly behind the Hemelrand cellar and is comprised of 48% Roussanne, 27% Chenin, 22% Chardonnay and 3% Verdelho. A magical blend, seamlessly woven together, with a complex, slightly oily finish. 2016 was a very good vintage in the Hemel & Aarde with great ripening conditions, moderate temperatures and cool nights. The nose of the wine is very exotic. Floral notes jump out before apricot and lime come to the fore. Hazelnut loiters in the background. The palate is a push and pull between sweet fruit and stern acidity.
Naude Grenache Old Vines 2014 @ £34.99
After 11 years hard graft at Adoro Wines, in 2018 Ian Naude finally followed his dreams and branched out with his own venture, launching Naude Family Wines. Focusing primarily on his old vine parcels of Chenin Blanc, Semillon, Cinsault and Grenache, Ian has also been teaching old dogs new tricks experimenting with some younger vine parcels of Swartland Chenin Blanc, Koekenaap Colombard and Stellenbosch Cabernet Sauvignon.
This wine is taught, spicy, crunchy red fruits with the most supple texture and subtle oak treatment. A freshness of acidity permeates the wine throughout, keeping it fine and elegant. A wonderfully crafted wine of distinction.
Boekenhoutskloof Syrah 2015 @ £42.99
The Boekenhoutskloof Syrah is sourced from their two properties in the Swartland. Boekenhoutskloof acquired these two sites (Porseleinberg and Goldmine) a few years ago, for their unique terroir of rocky bedrock and decomposed mica schist soils. This is the first vintage claiming "Wine of Origin Swartland" for this wine, and the blend comprises of 80% Porseleinberg and 20% Goldmine fruit.
The wine offers inviting aromas of crushed Chinese plum, black cherry and exotic asian spices and incense, with notes of fragrant violets, licorice and mineral graphite. A soft and very accessible, concentrated style, but with admirable savoury, textured complexity and balance. A real classy Northern Rhone-esque beauty.
WINE TRIBE LIMITED EDITION SPECIAL OFFER - £91.00 for the three bottles, including free delivery
in signing up to the South African Wine Tribe you will be added to the databases for Wines of South Afirica and Handford Wines. You can unsubscribe at any time and we do not pass details onto third parties.