Journey's End recognised as WWF Conservation Champion
By Admin | 21st May 2021
Conservation is a key element for sustainable winemaking in South Africa and it is therefore always encouraging when we hear that a winery becomes a WWF Conservation Champion.
The news that Stellenbosch based winery, Journey's End, has attained this status as recognition for its ongoing commitment to conservation, sustainability and biodiversity, is fantastic. Journey's End has become one of just 45 South African wine farms to attain the coveted WWF Conservation Champion status.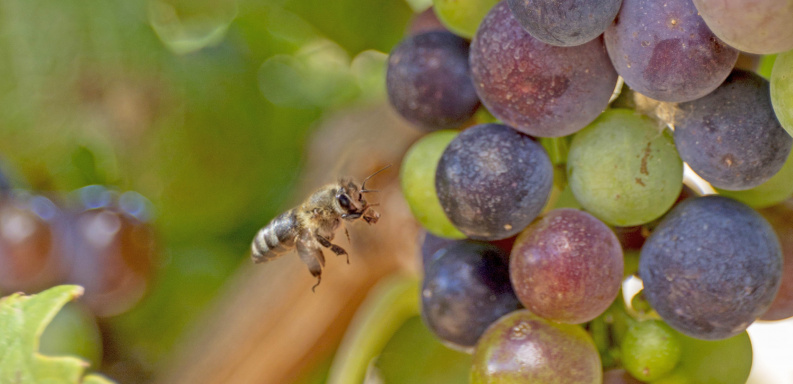 The programme, originally called the Biodiversity and Wine Initiative (BWI), was created in 2004 in response to the wine industry's rapid growth and subsequent expansion of vineyards into vulnerable and endangered habitats. A unique partnership between conservation bodies and the IPW (Integrated Production of Wine) was formed to protect native flora, fauna and land, and more and more like-minded wine farms began to show their support.
By 2015, over 90% of the South African wine industry was able to certify their wine as being environmentally friendly through the BWI and IPW partnership. Subsequently renamed and restructured, the WWF programme focuses exclusively on working with and supporting the industry's environmental leaders in the Cape Winelands – the WWF Conservation Champions.
As WWF Conservation Champions, the team at Journey's End is committed to regenerative farming practices, conserving previously unprotected natural systems, and promoting biodiversity, as well as ensuring efficient use and management of water and energy and setting aside land to foster growth of indigenous flora.
"Ethical and sustainable farming and winemaking has been of utmost importance to us since we founded Journey's End in 1996, so it is an honour to be recognised as a WWF Conservation Champion" says Rollo Gabb, managing director at Journey's End. "We now have 22 hectares on the farm dedicated to conservation and we will be restoring areas on the farm where vines have been previously uprooted, by planting more indigenous species.
"From our beehives which encourage pollination, promote biodiversity and provide delicious honey, to our Egyptian runner geese who eat insects amongst the vines and a pair of Eagle owls responsible for rodent management, we have many environmentally friendly processes in place. We are also actively conserving critically endangered plants including Swartland Shale Renosterveld and the at-risk Boland Granite Fynbos. We have been solar powered for many years now, and were the second farm in South Africa to commit to this sustainable change."
WWF supports champion farms in their environmental efforts by co-developing detailed environmental management plans, setting tangible targets and helping them to prioritise actions to address their most pressing environmental risks.
WWF Conservation Champions are entitled to use the distinctive fynbos-loving sugarbird and iconic protea logo on their wine bottles. This logo serves to demonstrate their dedication to conservation of the Cape Floral Kingdom, the smallest yet richest plant kingdom on earth, which boasts an astounding biodiversity of animal and plant life, and to guide environmentally concerned consumers in their purchases.
This latest accolade reaffirms the ethical and sustainable work of the Journey's End team who were awarded Ethical Company of the Year at The Drinks Business Green Awards 2020, where they were recognised for their continuing sustainable initiatives on the farm, as well as their contribution to the local community through their own initiative, Journey's End Foundation.
Click here for more details about the WWF Conservation Champions.