Leading the way on International Women's Day
By Claudia Pritchard | 8th March 2019
South Africa is awash with talented women. 8th March 2019 is International Women's Day, the ideal opportunity to celebrate the inspirational females in our wine industry. Here are just some of the women making waves and leading the way.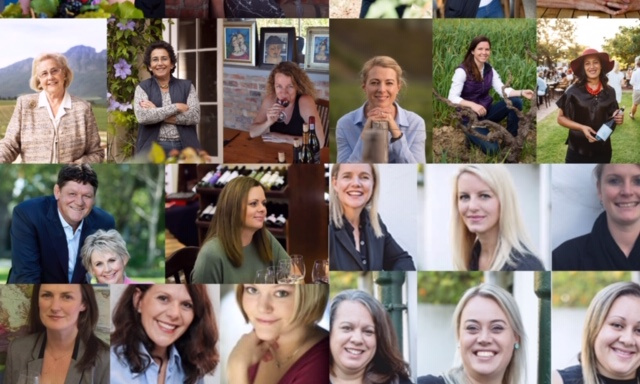 South Africa is awash with talented women. 8th March 2019 is International Women's Day, the ideal opportunity to celebrate the inspirational females in our wine industry. Here are just some of the women making waves and leading the way.
Andrea Mullineux – Winemaker Mullineux Wines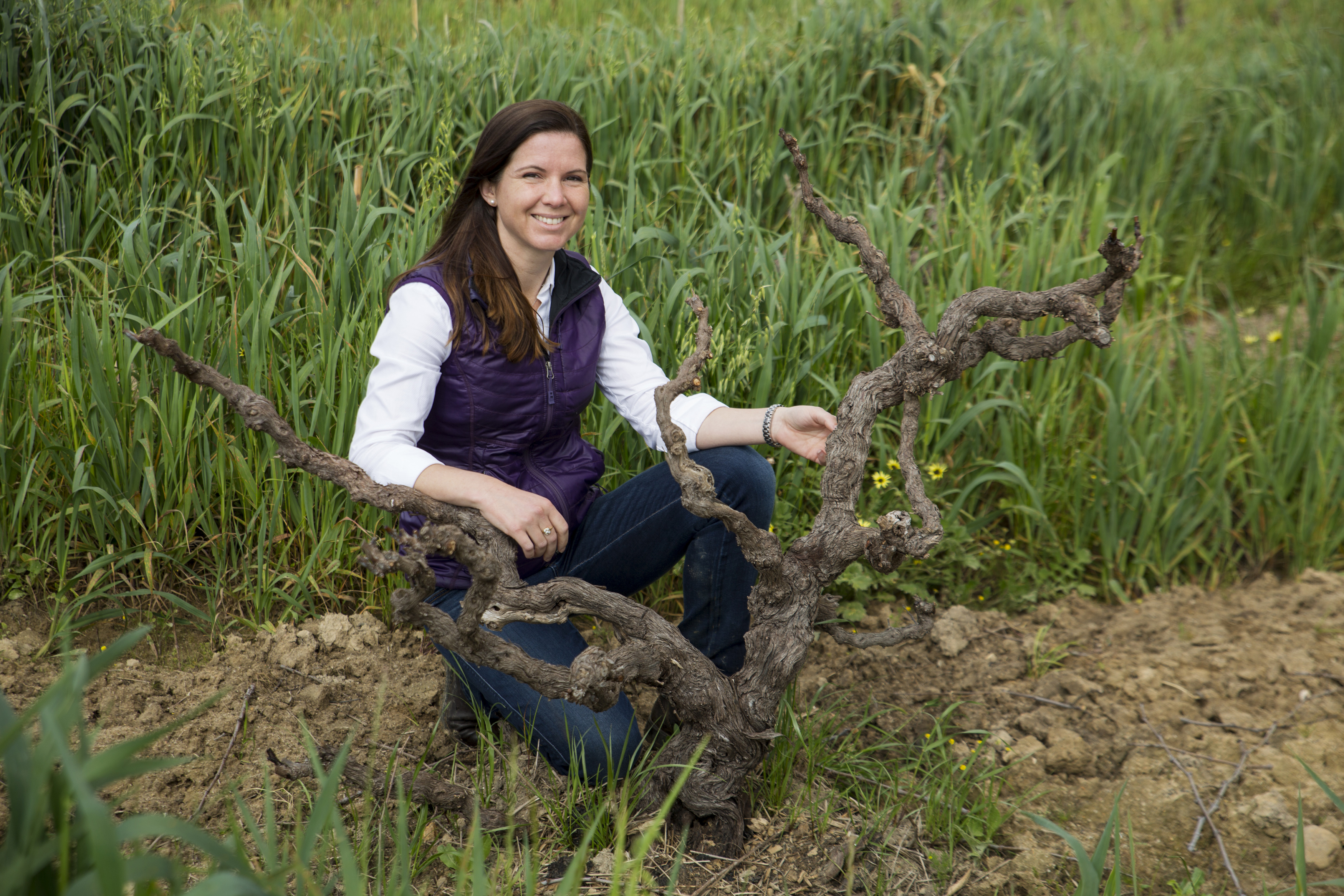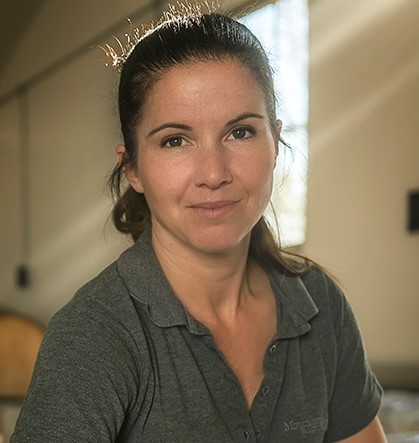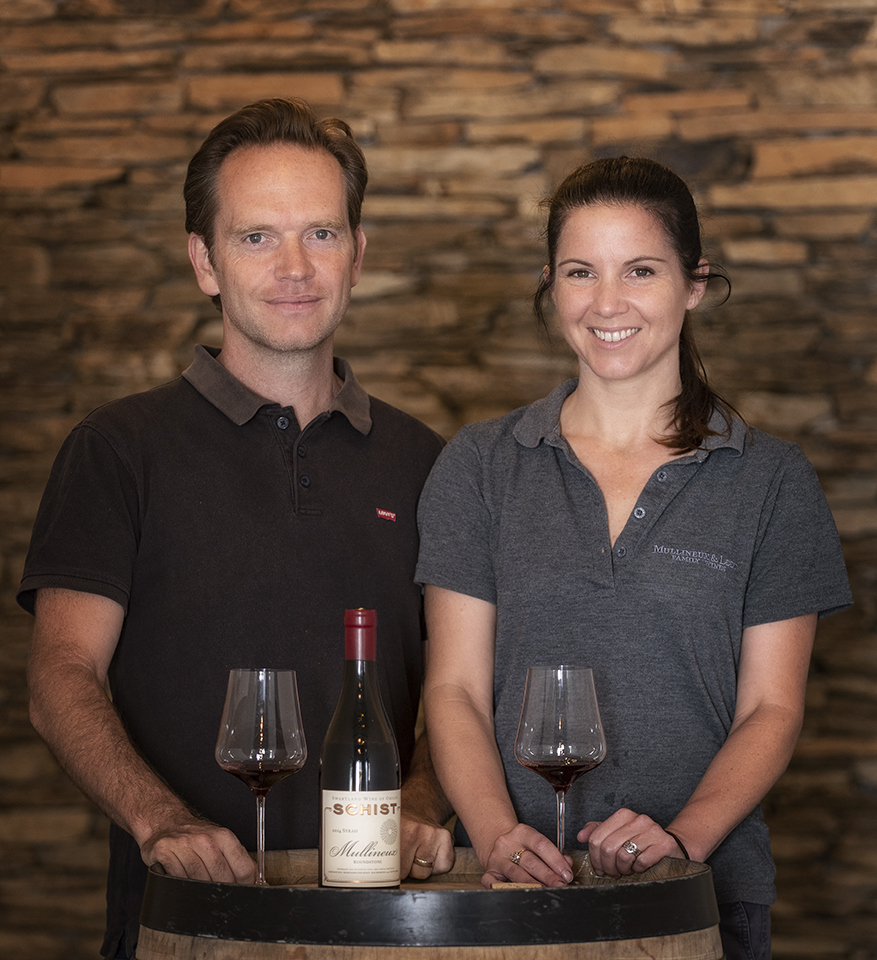 As winemakers go, Andrea Mullineux is one of South Africa's Rockstars. Andrea's interest in wine began around the family dinner table in San Francisco. After studying viticulture and oenology, she went on to complete a number of harvests around the world. She met her husband, Chris Mullineux, at a wine festival in Champagne where the sparks flew and the 'dream team' was born!
Andrea's wines have racked up an astonishing number of awards and been lauded by international wine critics across the globe but the accolades don't stop there with Mullineux being named The Platter Guide Winery of the Year in both 2014 and 2016.
Andrea was invited to join the prestigious Cape Winemakers Guild in 2014 and she was also awarded the International Winemaker of the Year accolade by Wine Enthusiast in 2016.
This is one impressive woman who inspires us year on year with delicious, elegant wines. We have a feeling Andrea will continue to push boundaries and the best wines are yet to come.
You can find the Mullineux wines at a number of retailers including BBR here.
Rosa Kruger – Viticulturalist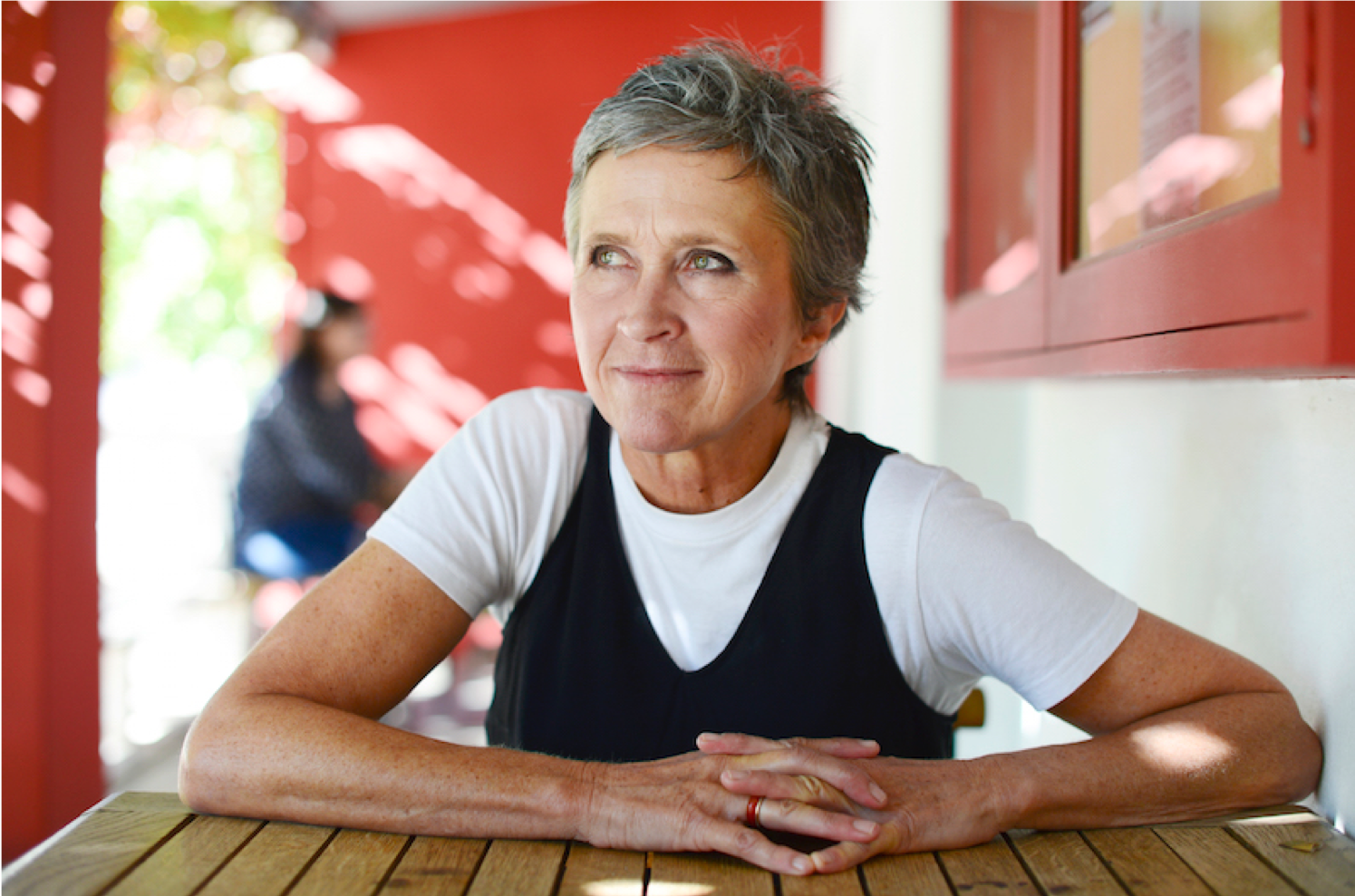 Rosa Kruger is a very well-known name in the South African wine industry. Having trained in journalism and law, her connection to nature and the vineyards of South Africa was so deep, she went down a different path which took her from farm manager to designing new vineyards, planting, tending, growing vines and working with some of the industry's finest people (including Andrea and Chris Mullineux, Eben Sadie and many, many more).
Rosa's passion for viticulture and people continues to put her at the forefront of the South African wine industry. Her work to save and champion old vines in South Africa has given rise to the Old Vine Project which, in addition to preserving the vines, works to protect the vines by ensuring a decent price is paid to the farmers, so that they don't uproot the vines in favour of farming other produce such as citrus fruits.
People and place are at the heart of Rosa's work and she has helped to train many vineyard workers across the globe, giving them the skills they need to grow and cultivate their vines.
In 2018 Rosa was awarded the IWC Personality of the Year. A huge accolade on the international stage and we are very proud of Rosa and all she has achieved so far. No doubt there is more to come but you can watch her acceptance speech for the IWC Award here:
Samantha O'Keefe – Winemaker and director, Lismore Estate Vineyards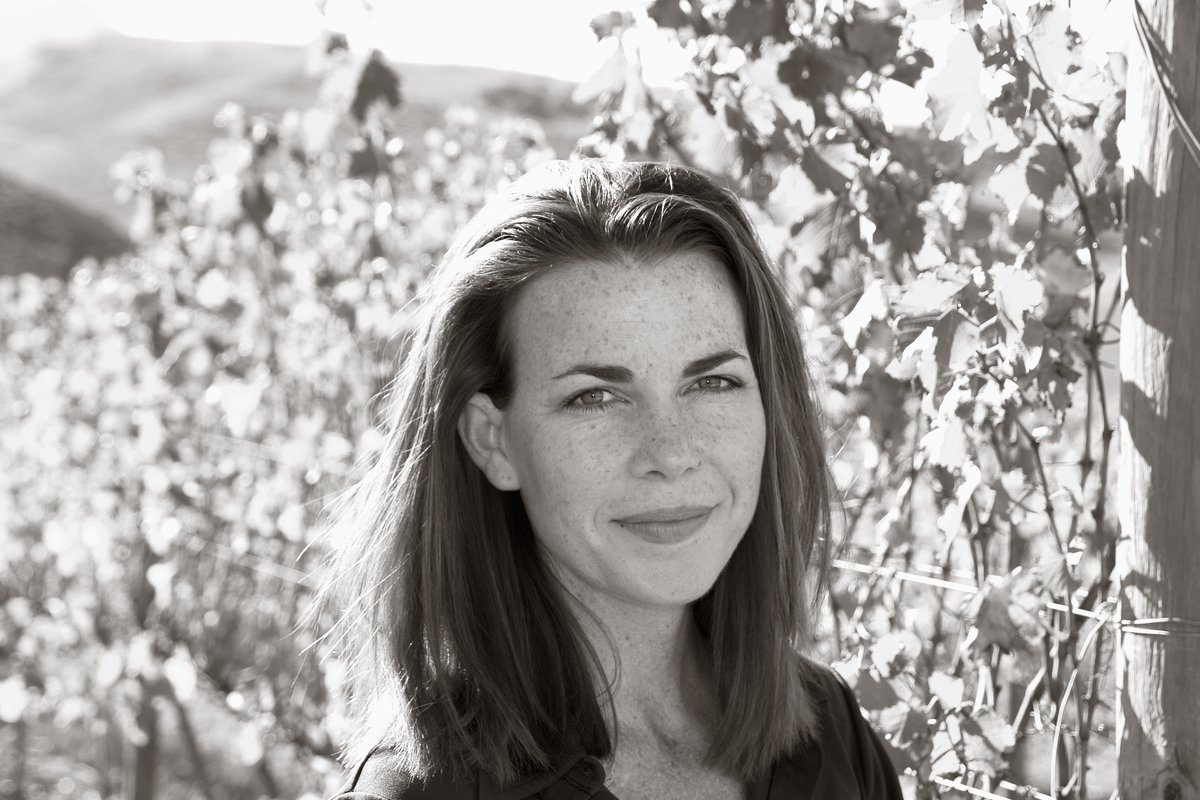 Samantha O'Keefe is a Californian who has found a home in Greyton, South Africa. She is the only person to have planted vines here and is a trailblazer for the area which she believes has the perfect terroir.
Samantha's confidence in the Greyton area has paid dividends as her resulting wines are rich, complex and elegant. The Lismore wines are hand crafted and are regularly receiving plaudits from International wine writers. The most recent was a review of the Lismore Chardonnay 2016 by Susy Atkins who raved about her wine in the February 2019 issue of Delicious Magazine.
The whole range of Lismore wines shine under Samantha's approachable and precise winemaking and her trailblazing continues to impress across the board.
Lismore wines are available from Great Wines Direct, Corking Wines and Strictly Wine
Corlea Fourie – Head of wine and viticulture at Bosman Wines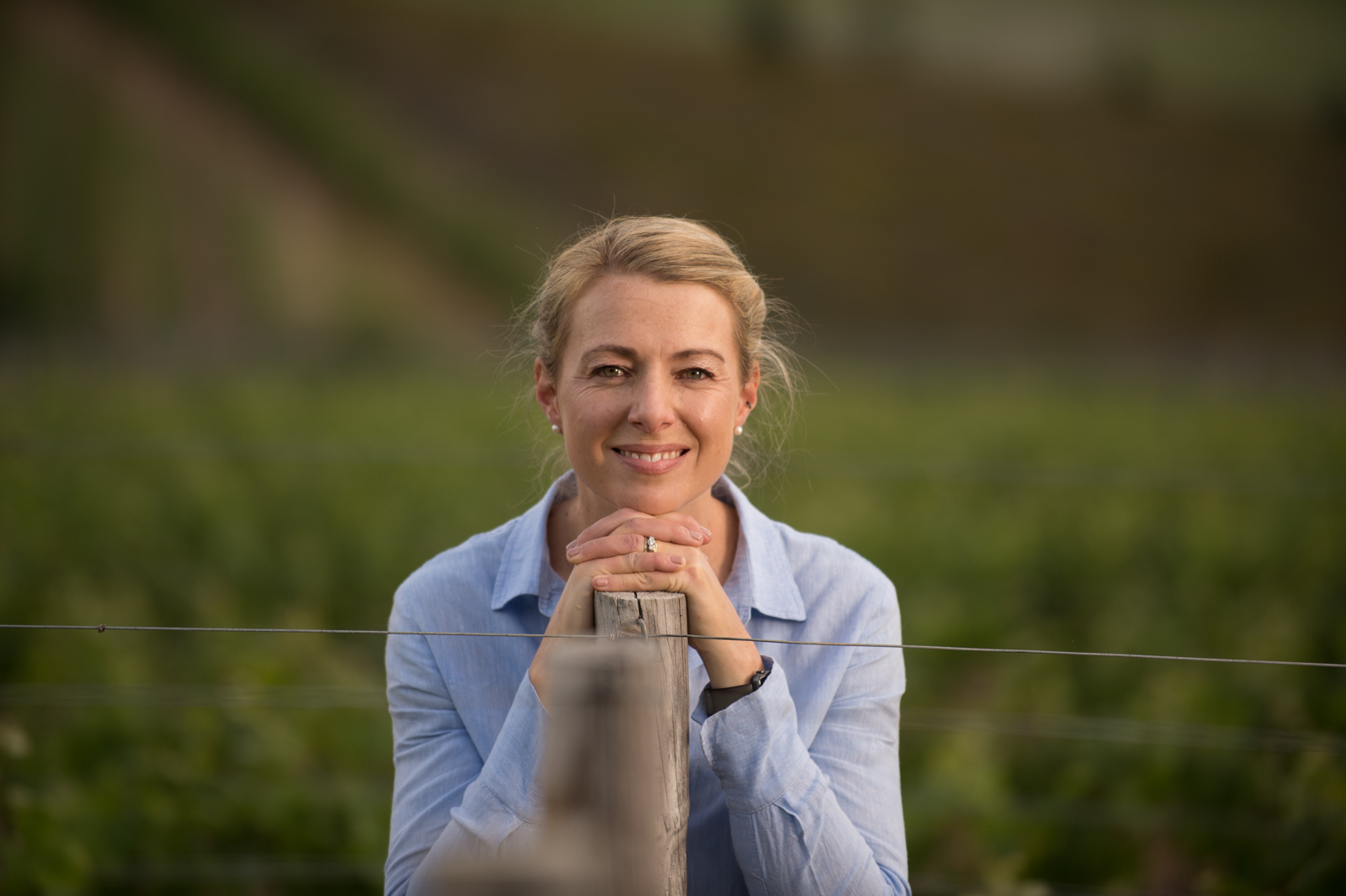 Bosman Wines is a pretty impressive and inspiring operation with a strong ethical and social ethos running throughout the whole business. Heading up the wine and viticulture teams at Bosman is Corlea Fourie. Not only is she a social media whizz (see her Instagram account here) but the wines are interesting, approachable and continually impress.
Corlea's team includes winemaker Natasha Williams who is another woman worth celebrating and together they make a formidable team.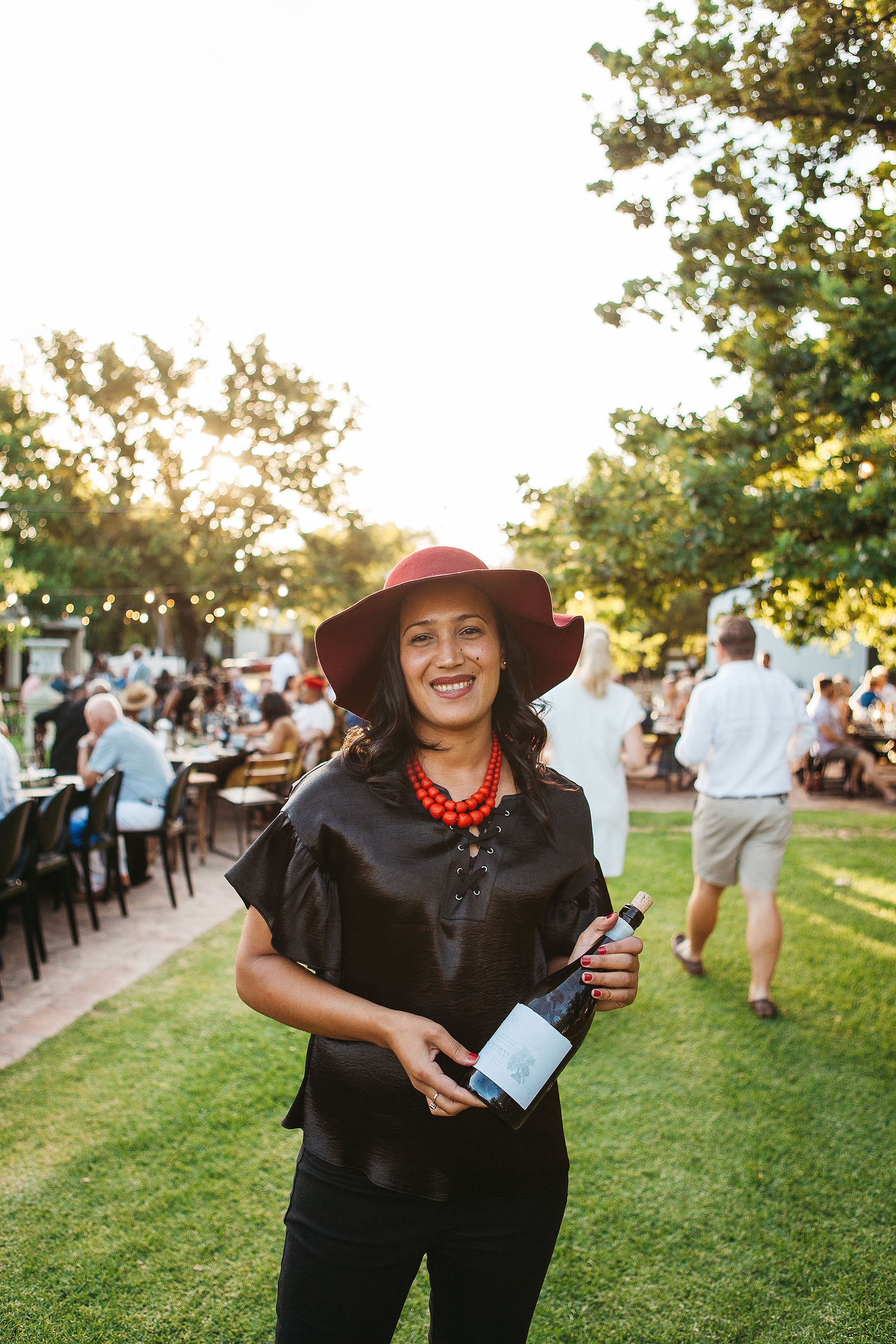 The latest triumph at Bosman is Nero D'Avola… or as Corlea calls it 'Nero D'Africa'!
It has taken a number of years, fighting through red tape, nurturing cuttings in the laboratory and propagating the vines in the nursery at Bosman, eventually planting out in the vineyard before the team at Bosman were able to harvest the grapes and start making a wine from this grape variety. This is important as Corlea believes Nero D'Avola is "a robust, resilient grape variety that can withstand the heat and drought yet produce a refined, complex and elegant wine. It points the way to new and innovative ways of making wine on the southern tip of Africa, punching through limitations…The story of the rise of the Nero is both inspiring, unconventional and innovative".
Much like the story of Nero, Corlea is constantly learning, adapting and inspiring us with her passion and dedication for the wine in our glass. We can't wait for Corlea's next Instagram post to learn about the 2019 Harvest and her next exciting project. We also can't wait to taste some of her Nero D'Africa!
Bosman wines are available from Hedonism Wines. Bosman also supply some of the Fairtrade Taste the Difference wines from South Africa at Sainsbury's.
Erika Obermeyer – Erika Obermeyer Wines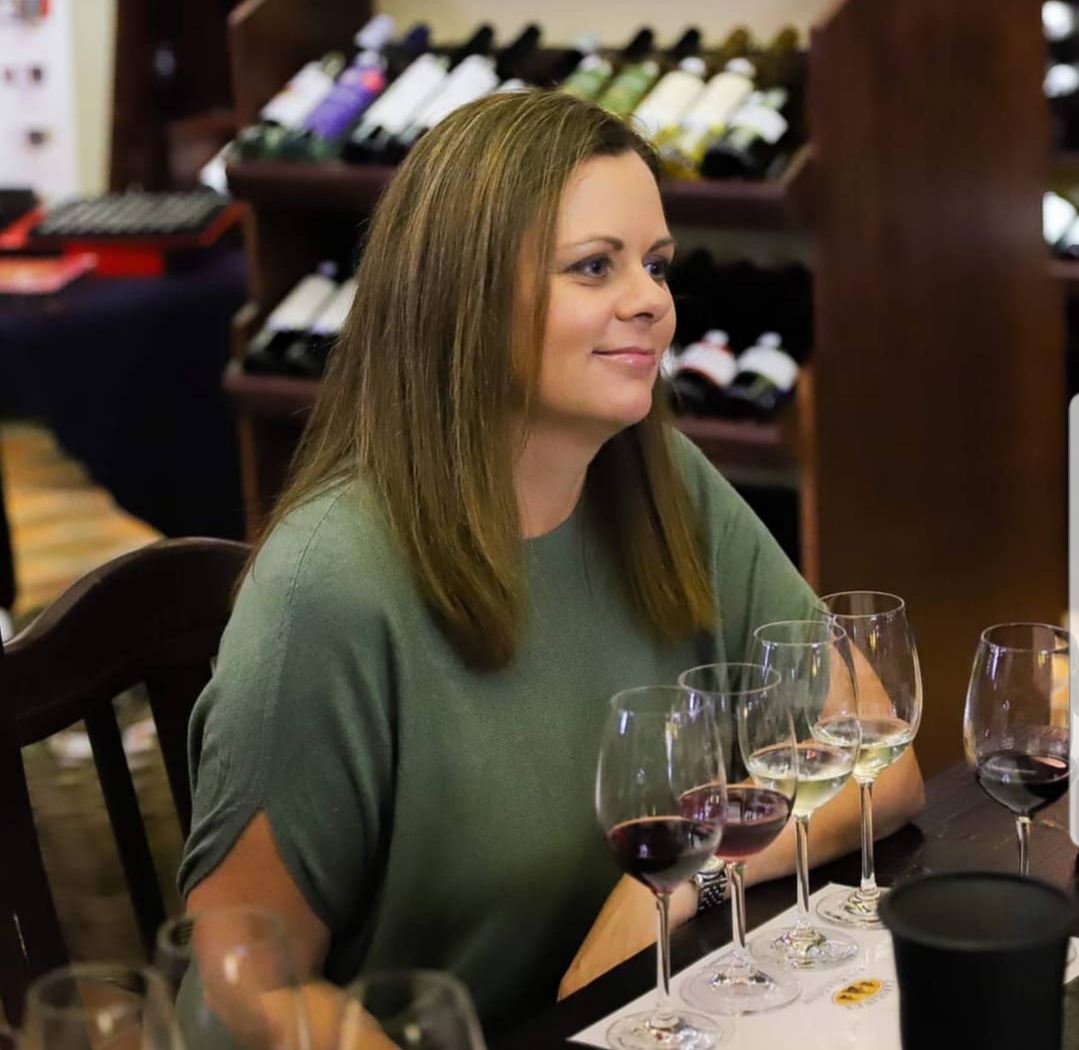 Cutting her teeth at the world renowned Graham Beck winery before starting her own label, Erika Obermeyer has hit the ground running and taken the wine world by storm, most recently scooping up the Newcomer Winery of Year Award in the 2019 Platter Guide.
Renting out winery space (for now) and seeking out older vines, Erika is crafting fine wines that she believes "tell a rich and deeply fascinating story of a time, a place, and a maker".
Erika took a risk when she left Graham Beck but she says "if it excites you and scares you at the same time, it probably means you should do it!"
We think she did the right thing as two of her maiden vintages in her top range (the Cabernet Sauvignon and Syrah – Grenache Noir – Cinsault) achieved the highly prized 5 stars in the Platter Guide and her Sauvignon Blanc was awarded 4 stars. This is quite an achievement and there's no doubt that there will be plenty more exciting wines from this talented winemaker to come.
www.erikaobermeyerwines.co.za/
Erika's wines are now available in the UK from VinoSA.
Ntsiki Biyela – Aslina Wines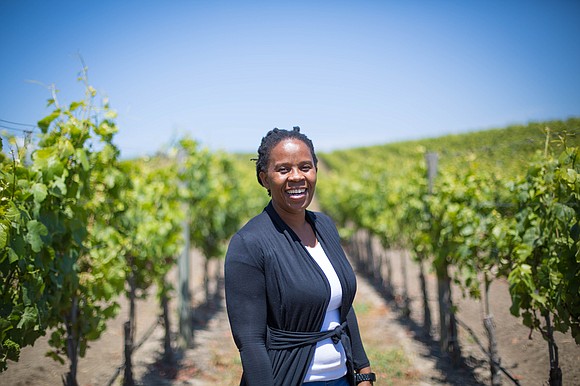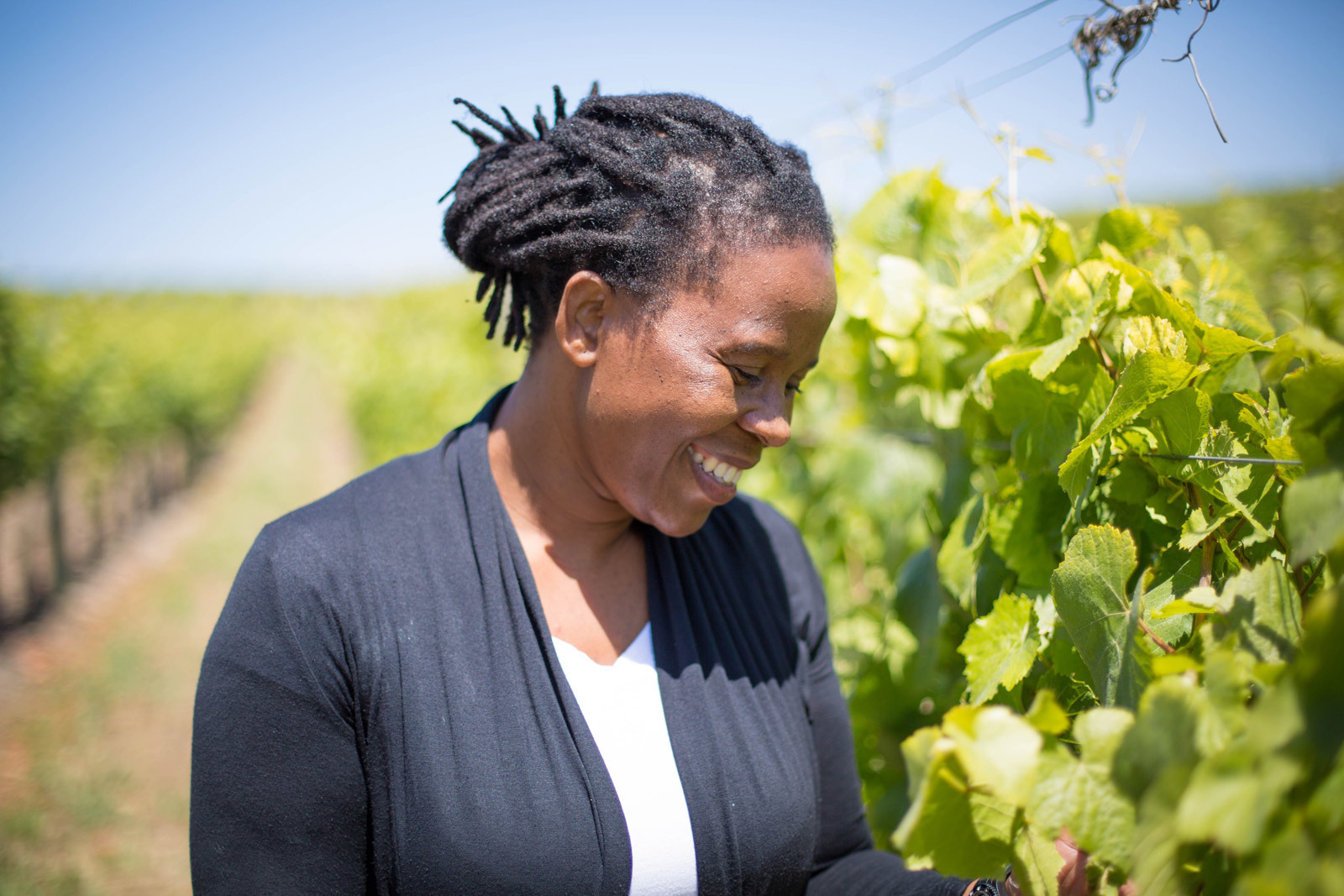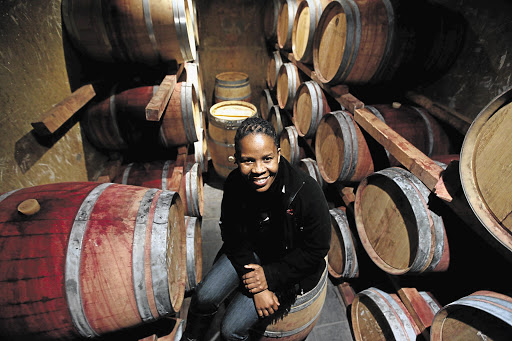 Originally from a rural village in Kwazulu Natal called Mahlabathini, Ntsiki Biyela graduated from Stellenbosch University in 2003 with a BSc in Agriculture (viticulture and oenology) before joining a boutique winery called Stellekaya Wines in 2004.
Ntsiki's drive and commitment to establish her own brand and make her own wines was reinforced when she met a Californian winemaker called Helen Kiplinger. Having worked with her as part of Mika Bulmash's Wine for the World initiative, Ntsiki was inspired and embarked on her journey to setting up Aslina Wines.
In 2009, Ntsiki was voted Woman Winemaker of the Year and has been a finalist for two consecutive years for The Most Influential Women in Business and Government. Following that accolade, she was listed in the world's top 20 most Innovative Women in Food and Drink by Fortune's Food and Wine in 2017.
Having pushed hard and achieved her aim of setting up and running Aslina Wines, Ntsiki is helping others to achieve huge success as well. She sits on the board of directors for the Pinotage Youth Development Academy which invests and provides technical training as well as personal development of young South African's in the winelands, helping them to prepare for work in the wine industry. The programme offers them the opportunity to follow Ntsiki's path to success and Ntsiki is leading the way and inspiring others to push for new heights.
There's no doubt we'll be hearing more from this inspiring woman in the near future.
Unfortunately the Aslina Wines are not currently available in the UK.
Nadia Barnard – Cellarmaster at Waterkloof Wine Estate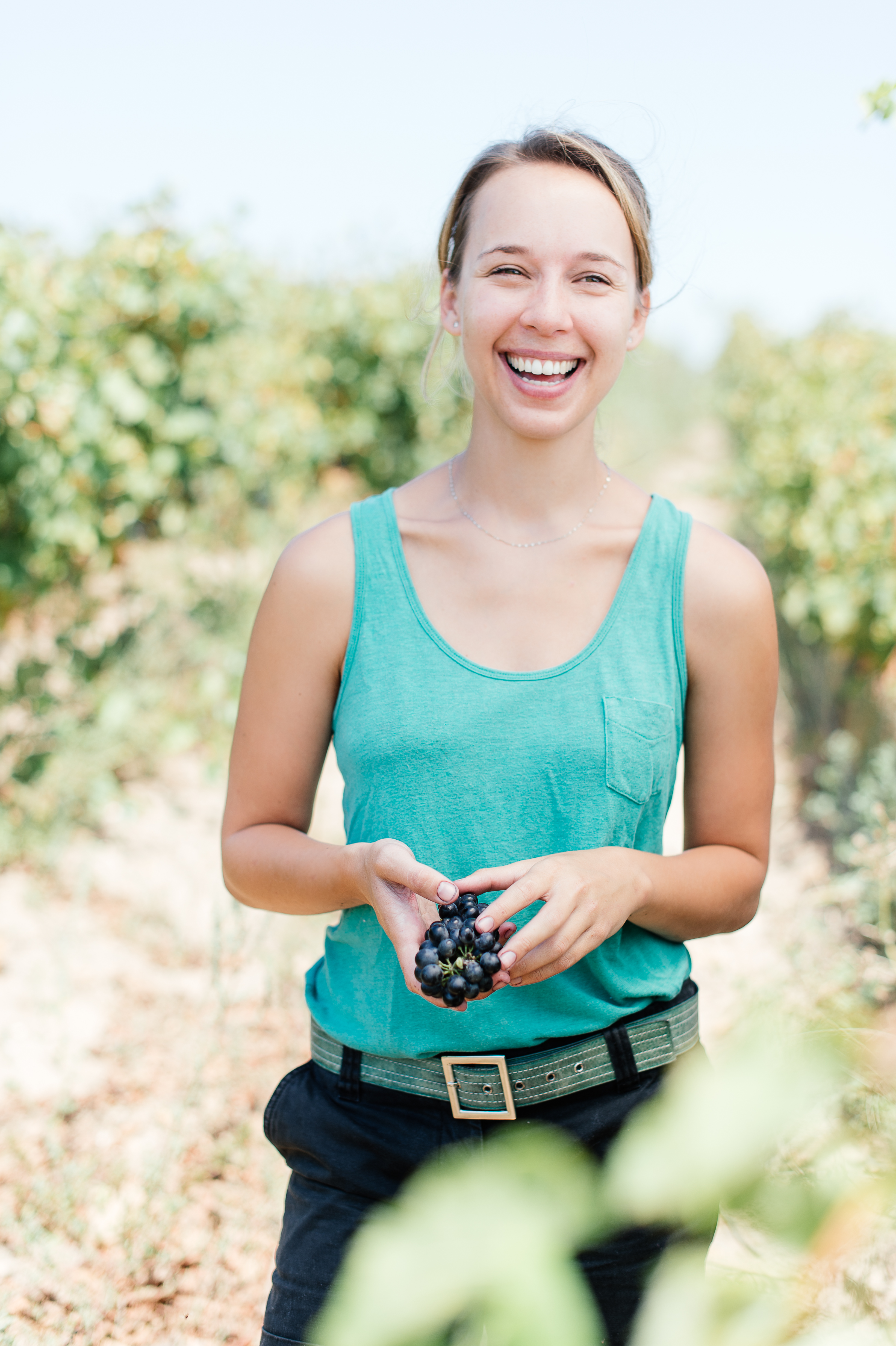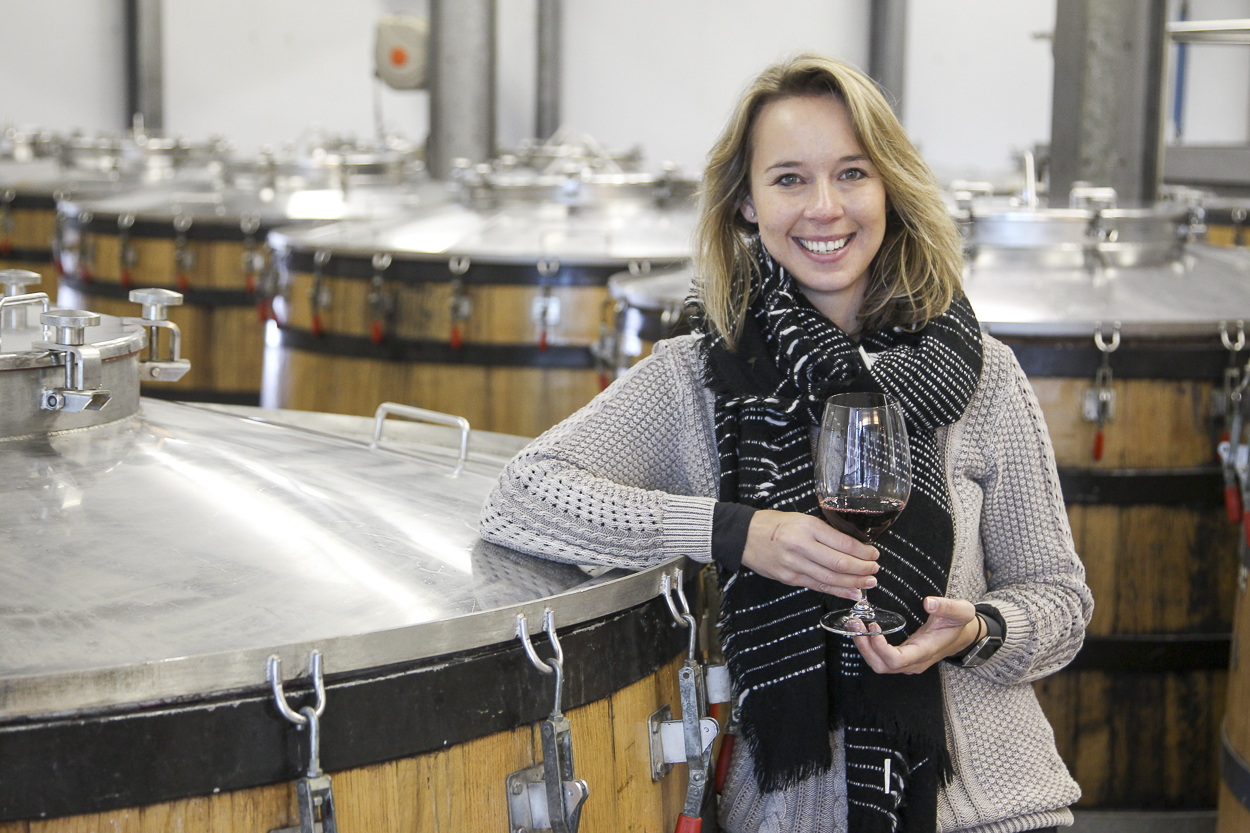 Growing up in the vineyards of South Africa, it's no wonder that Nadia Barnard has found her natural home as a winemaker at Waterkloof Wine Estate in Somerset West, Stellenbosch.
Having completed her BSc in Agriculture (specialising in viticulture and oenology) at the University of Stellenbosch, Nadia travelled the world, working at small family owned wineries in Australia, New Zealand and France. Working abroad had plenty of benefits but the pull of home was too strong and Nadia returned to South Africa to work at Waterkloof Estate in 2009.
This nature loving winemaker is committed to natural winemaking philosophies which are practiced at Waterkloof. The Waterkloof Estate vineyards are both biodynamic and organic which takes time, understanding and patience to nurture. This need to care for the environment and look after our planet is reflected in the attention given to the winemaking process and elegant wines that Nadia makes.
Harvest is a very busy time of the year for our winemakers but it's Nadia's favourite time of the year. Follow Nadia's posts on Instagram to see lots of smiling faces and happy people!
Waterkloof wines are from Slurp, Hennings Wines and other independent retailers.
Trizanne Barnard – Trizanne Signature Wines (TSW)
Trizanne Barnard has a wealth of experience and expertise. Having graduated from Stellenbosch University with a degree in viticulture and oenology, Trizanne travelled extensively, working several vintages in Australia, France and Portugal before returning to South Africa and joining the winemaking team at Klein Constantia. In 2004, Trizanne was given the opportunity to start Anwilka Wines – a collaboration between Klein Constantia and Bordeaux winemakers.
The experience at Anwilka, along with her global exposure and experience gave Trizanne the impetus to go it alone and launch her own brand in 2008.
Trizanne's focus is to showcase two very diverse wine regions – Elgin and the Swartland. Making her wines in Noordhoek she has a clear aim and drive to make wines that show the best of these two regions.
So, where does Trizanne get all her energy and drive from? Nature and the call of the waves. A keen surfer, Trizanne says "I feel that the ocean recharges me and teaches one patience and respect for nature"
Whatever wave you're riding Trizanne, we want to join you! Find out more about Trizanne and her journey here:
Trizanne's wines are available from The Fine Wine Company and other independent retailers.
Marelise Niemann – Momento wines
Marelise is another brilliant winemaker who has a lot of experience under her belt. She set up her own brand, Momento Wines in 2013 and has gone from strength to strength.
A grape variety that is not widely planted in South Africa is Grenache and this is a variety that Marelise loves to work with. In an interview with Jamie Goode, she explains that she would like to do different Grenache bottlings if the vineyards allow – watch this space as the wines will definitely be worth tasting.
The drive and determination to find unusual grape varieties and work with small quantities in the pursuit of excellence are part of Marelise's DNA. Seeking out varieties that are best suited to the climate and terroir ensure that the true sense of place shines through in the wines and the region, grape variety and terroir are showcased to full potential.
Read Jamie Goode's interview with Marelise in 2018 here – the YouTube video is also worth a watch:
The Momento wines are available from Hedonism Wines.
Cathy Marshall – winemaker and owner Cathy Marshall Wines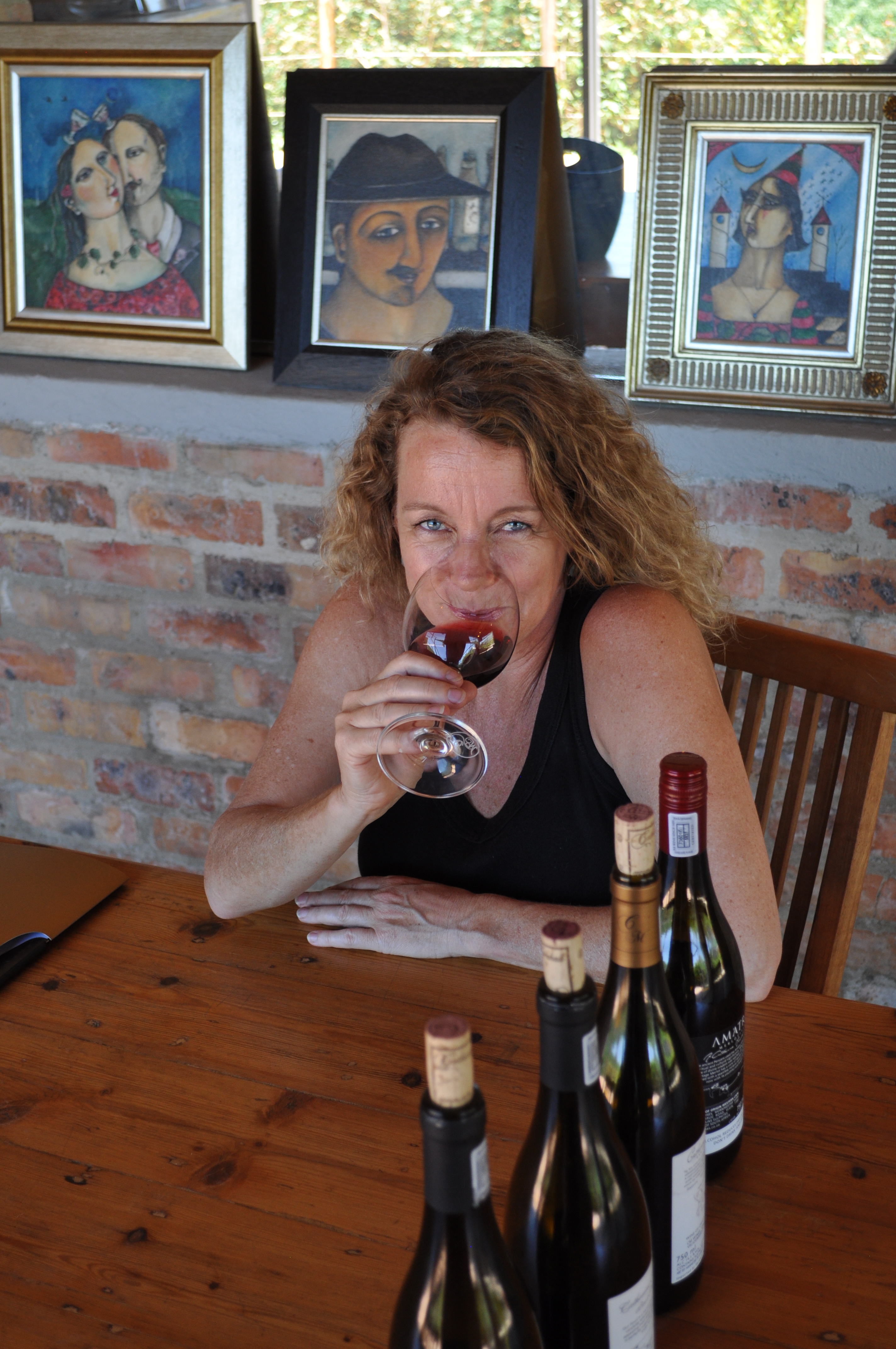 Based in Elgin, Cathy Marshall progressed from the original 'Garagiste' movement organiser, foot stomping grapes with mates, to a fully-fledged, highly awarded winemaker whose range of wines is sourced from cooler sites in Elgin.
Starting out as a three barrel operation in a garage in 1996 Cathy has grown her business significantly, now exporting world-wide. Cathy was instrumental in setting up the hugely popular garagiste movement in 1997 of which she is now an honorary member.
Pinot Noir is Cathy's passion and after many years of searching for the right growing conditions and perfect site selections in the Western Cape, the Elgin Valley was finally chosen as the home for her wines. It is generally a very cool valley that's elevated to 350m above sea level; the cold South Atlantic Ocean is a mere 12km away where a continuous updraft of sea air is trapped in the valley floor by mountains that totally encircle the valley – almost like a bowel which is perfect for cool climate varieties like Pinot Noir.
Many visits to Burgundy have influenced Cathy's more classic approach to wine styling. The philosophical approach is toward natural and minimal chemical application so that the characteristics of the variety really shine through.
Cathy's wines, particularly her Pinot Noir, have been widely praised in the UK. For more information about Cathy Marshall Wines, see her website here.
Cathy's wines are available to buy from Frontier Wines and many independent stores. Contact Seckford Wine Agencies for more information about stockists in your area.
Hanneli Rupert-Koegelenberg – La Motte Wine Estate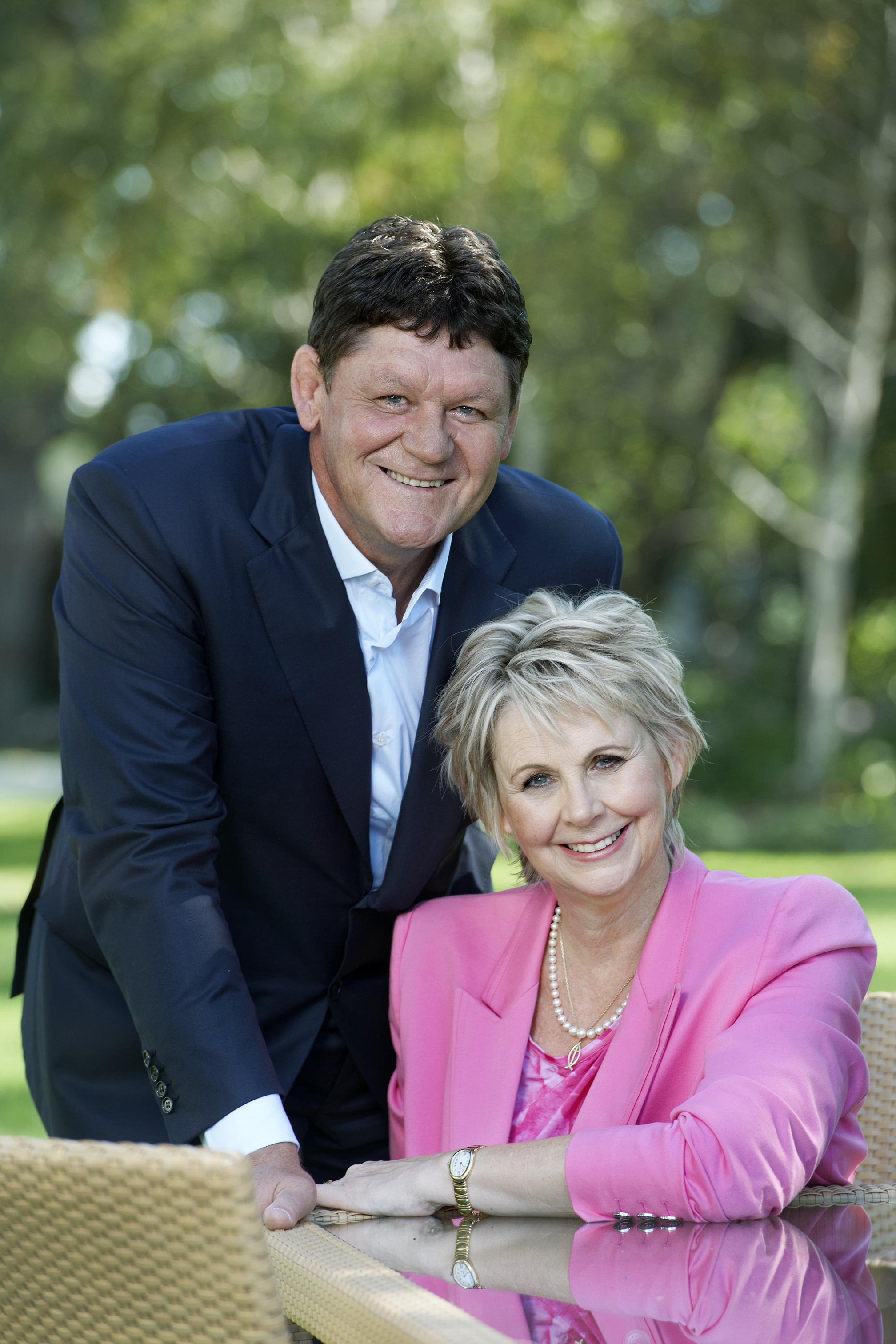 Hanneli Rupert-Koegelenberg enjoys international acclaim for her musical career as a mezzo-soprano, Lieder recitalist and distinguished performer of oratorio, she also owns La Motte Wine Estate in Franschhoek and is co-owner of Leopard's Leap Family Vineyards.
Hanneli, along with her husband Hein Koegelenberg, who is the CEO of both La Motte and Leopard's Leap, plays an important role in establishing South Africa as a leading force in the world of wine and tourism, while supporting the local community in the fields of job creation, education and personal development.
La Motte is a tourist hotspot with a wonderful wine tourism offering and Pierneef à La Motte restaurant that provides the ideal location for an introduction to South African heritage cuisine in an elegant, but relaxing atmosphere.
With her international career in music, Hanneli is also the inspiration behind the La Motte's programme of Classical Music Concerts presented from the Historic Cellar on the estate.
Music and wine are a passion, but family is at the heart of this estate and Hanneli serves as a trustee of five family foundations, supporting and furthering fields that are close to her heart – art, education, social development, nature conservation, the preservation of historical buildings – as well as changing people's lives through reconciliation and religious enrichment.
If music is the food of love (and wine), we'll sing with you, Hanneli!
Find out more about Hanneli here.
Find out more about La Motte here.
The La Motte wines are available from The Wine Treasury here.
Wendy Applebaum – owner and chair of De Morgenzon Wine Estate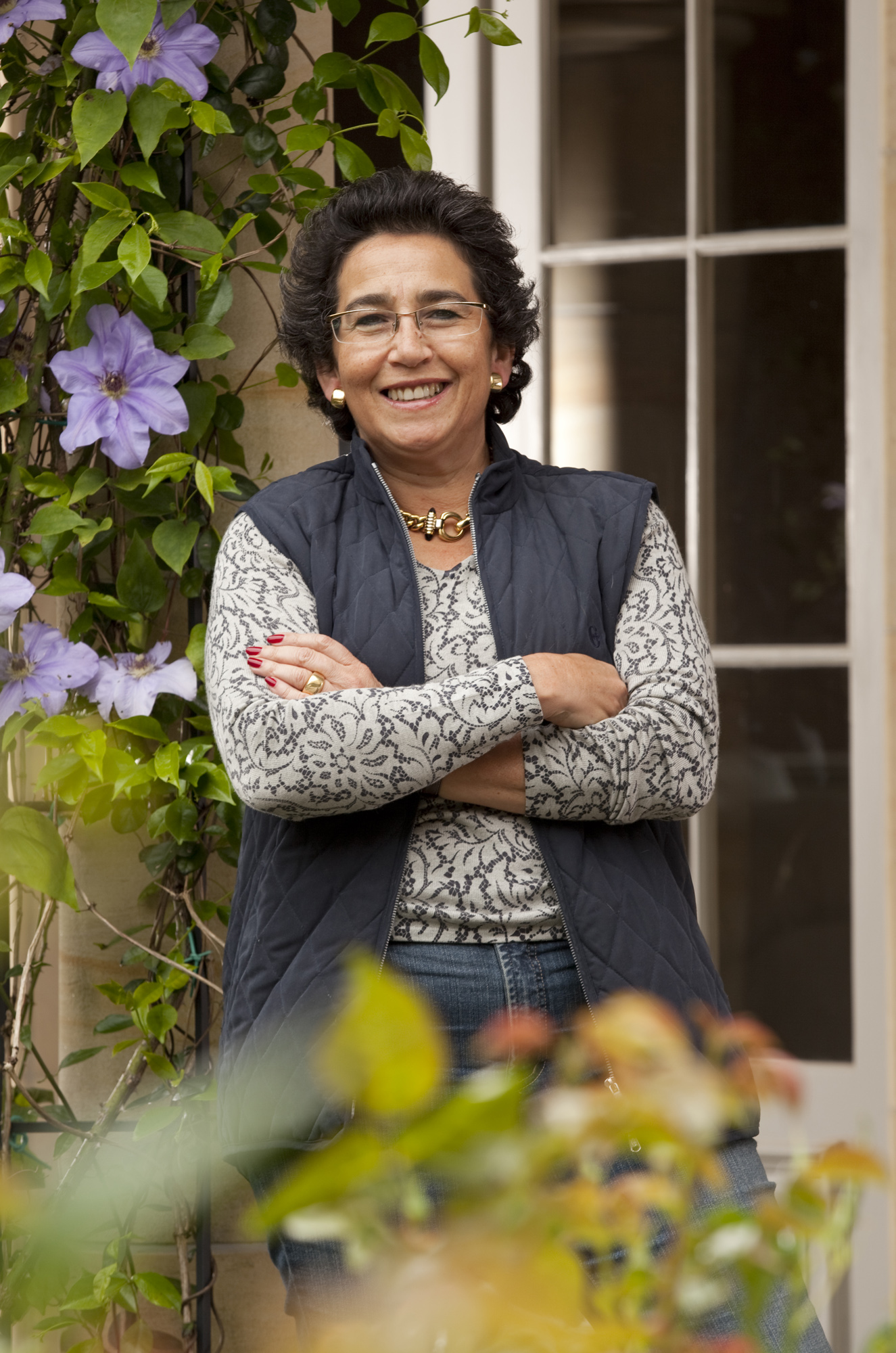 De Morgenzon is a wine farm and agricultural business in Stellenbosch which is owned and run by Wendy Applebaum.
Wendy holds a number of directorships, trusteeships and is a member of numerous organisations dedicated to teaching, health and The Donald Gordon Foundation, the largest private charitable foundation in Africa. She is also a director of Sphere Holdings (Pty) Ltd, a black empowerment company focused in the financial services and mining sectors and a Director of WESGRO (Western Cape Tourism, Trade & Investment).
In addition to all of this, Wendy is also a member of Harvard University's Women's Leadership Board and Harvard's Global Advisory Council and is also a member of the International Women's Forum and Board member of Synergos Africa.
Wendy is an impressive lady who, through The Wendy Applebaum Foundation, selects and drives programmes that tackle and address the health, education, interests and concerns of South African women. Her dedication to empowering women and giving back to the South African community is highly commendable and her work is invaluable.
Wendy's awards include:
2006 – recognised as one of the Leading Women Entrepreneurs of the World, an organisation that honours and promotes female entrepreneurial excellence.
2012 International Women's Forum South Africa Excellent Award in Recognition of a Sterling Contribution to Business and Community.
2015 Forbes Woman Businesswoman of the Year.
2015 Forbes Africa Woman of the Year.
This is one powerful woman worth celebrating on International Woman's Day.
Find out more about De Morgenzon here.
The De Morgenzon wines are available to buy from Frontier Wines and many independent stores. Contact Seckford Wine Agencies for more information about stockists in your area.
Lady May de Lencquesaing – Owner and President of Glenelly Wine Estate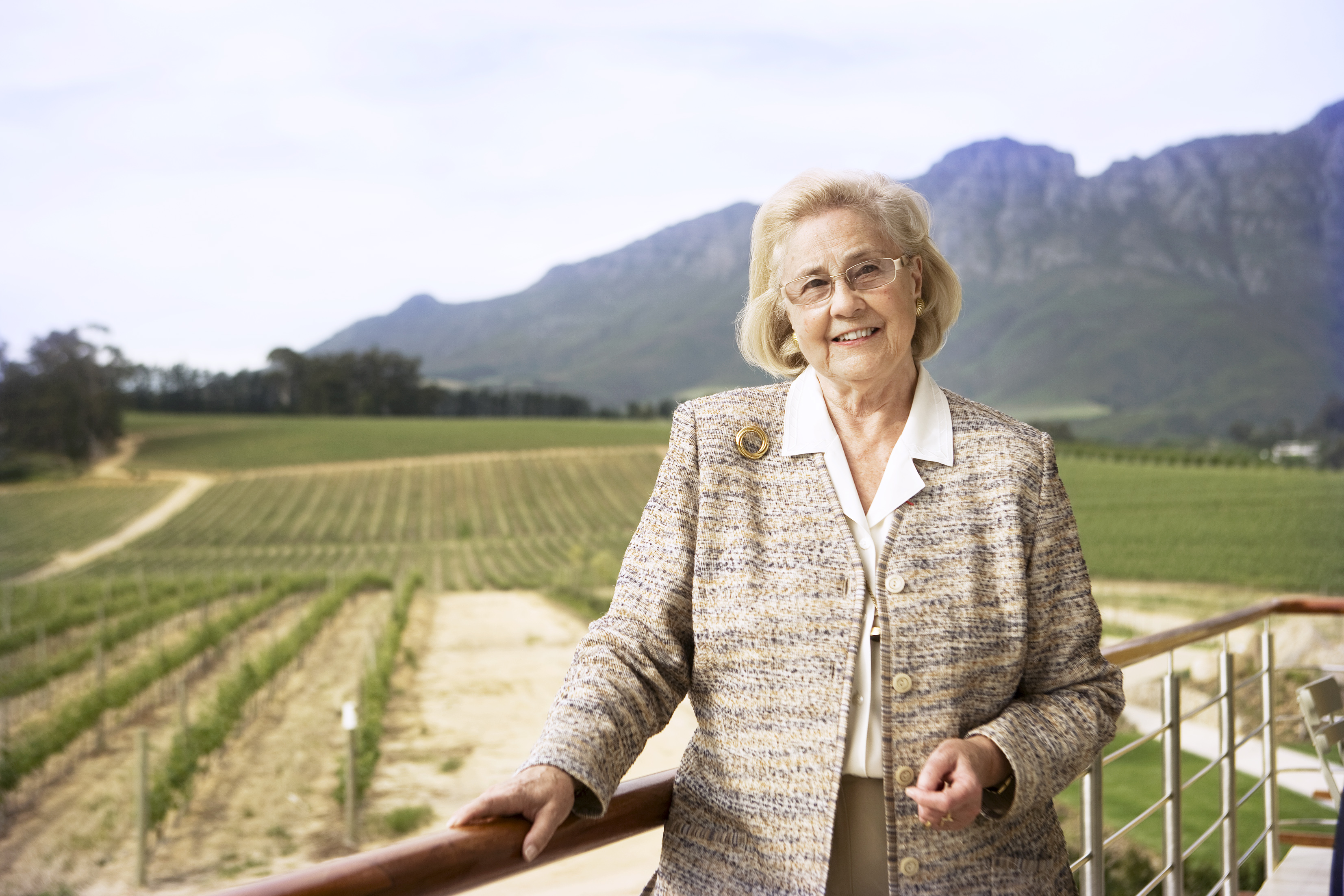 Lady May de Lencquesaing is a member of one of Bordeaux's oldest wine families, the Miailhe. She is famous for the wines of Chateau Pichon Longueville Comtesse de Lalande, a Grand Cru Classé from Pauilac. Her success with Pichon led to her being named Decanter Magazine Woman of the Year in 1994 and awarded the Presidency for the International Wine And Spirits (IWSC) Competition in 1993.
Lady May de Lencquesaing is always very busy, being Vice President for life of the IWSC, local president of the Legion of Honour in the Medoc, a member of the Academy of Science, Letters and Arts of Bordeaux as well as being involved in many charitable events.
In 2003 at the age of 76, May purchased the Glenelly Estate. In her own words: "Since my childhood in the heart of Bordeaux's finest vineyards till today, I have travelled the world and discovered the amazing diversity of terroirs. On my first visit to Stellenbosch I knew that this was where I wanted to fulfil my dream of starting a new adventure outside of France. In 2003, and after visiting many vineyards, I recognised the amazing potential of Glenelly Estate. I also believed in continuing the French heritage of wine making in South Africa going back more than three centuries.
My vision is to establish Glenelly as a world-class estate, producing award-winning wines with power, elegance and balance."
Sharing her time between Europe and South Africa this tireless octogenarian is perhaps the world's oldest flying winemaker and a woman to respect and celebrate.
Find out more about the Glenelly Wine Estate here.
The Glenelly wines are available to buy from Frontier Wines and many independent stores. Contact Seckford Wine Agencies for more information about stockists in your area.
Carolyn Martin – Owner of Creation Wines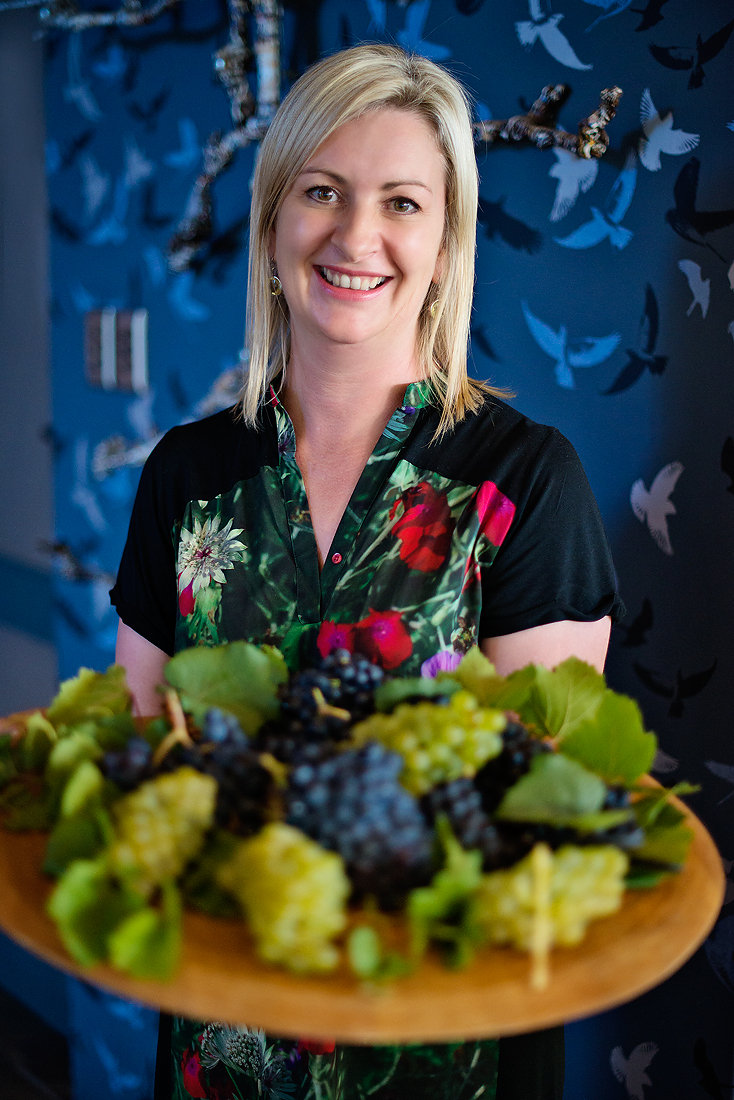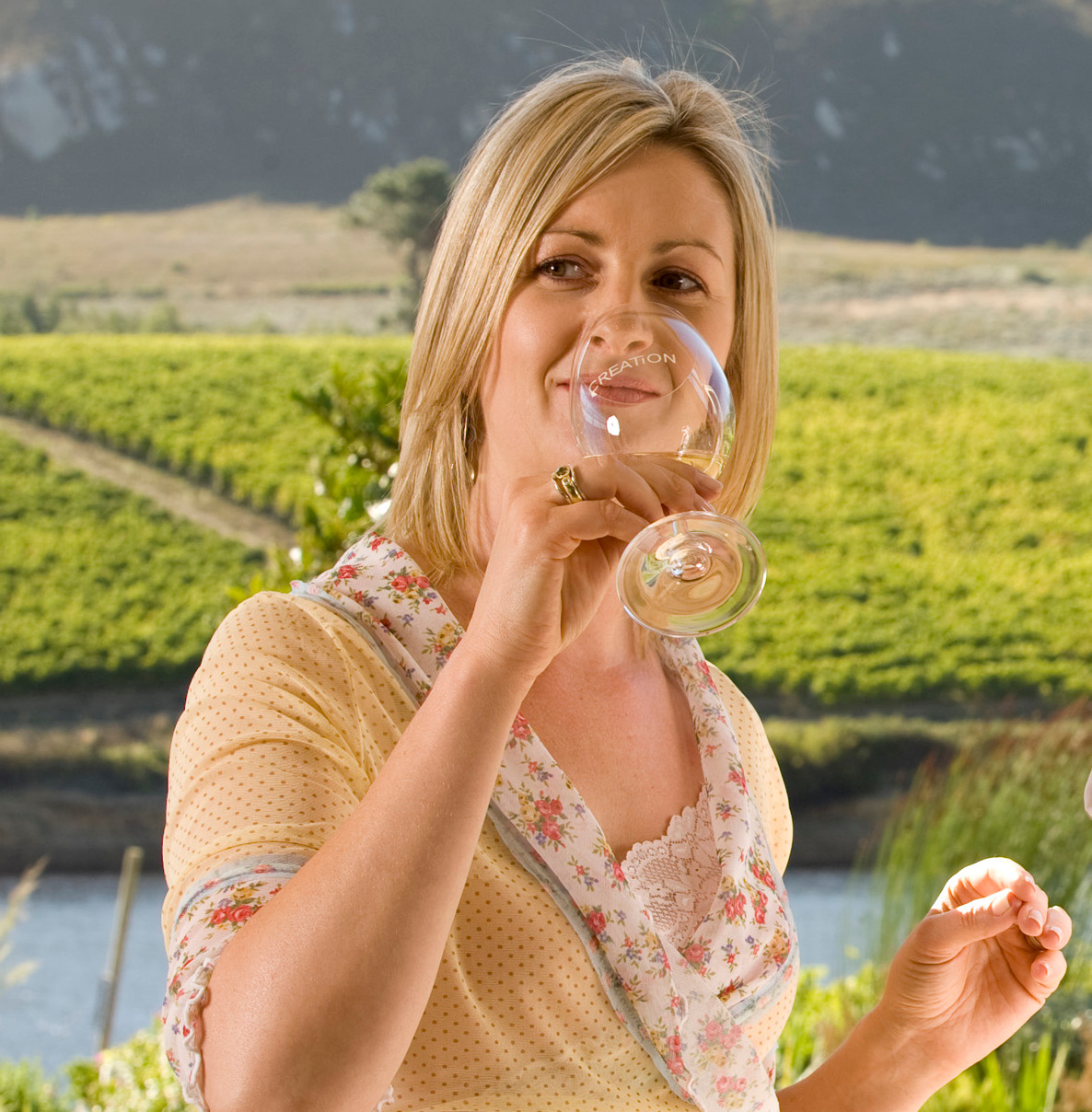 Established in 2002 in a remote corner of the Walker Bay wine region, Carolyn Martin runs Creation wine with her husband and winemaker Jean-Claude (JC).
Carolyn is always busy and her hard work pays off with a beautiful winery and tasting room where she oversees their innovative food and wine matching tasting experiences. Every detail at Creation is very well considered and there is no doubt that Carolyn is behind much of the success of this busy Wine Estate.
The wine world is no mystery to Carolyn who was born and raised in South Africa. You may recognise her maiden name – Finlayson – as her father and brothers are also well established figures in the South African wine industry.
Building their business on strong, responsible, principles is key to the achievements at Creation. Carolyn believes that doing business in a way that positively impacts on employees, the local community and environment ensures progression and protects both the people and the land for the future.
Investing in staff training and empowering their people through development programmes goes to the very heart of what Carolyn and JC are doing and the annual initiatives to protect natural resources while also supporting local business add to their investment in the community.
In 2015, Carolyn realised the dire need in the area for an Early Childhood Development Centre and after school care facilities. Carolyn approached The Pebbles Project (who's founder is another amazing woman called Sophia Warner) who set about making a dedicated centre possible. Following generous donations, the centre opened its doors in January 2017. To read more about the Pebbles Project, visit: www.pebblesproject.co.za.
If you can keep up with Carolyn, you're doing well – but she always has time to make sure your experience of South African wines is the best it can possibly be. We say "cheers Carolyn!"
Find out more about Creation Wines here.
Creation wines are widely available in the UK.
Kathy Jordan – Owner Jordan Wine Estate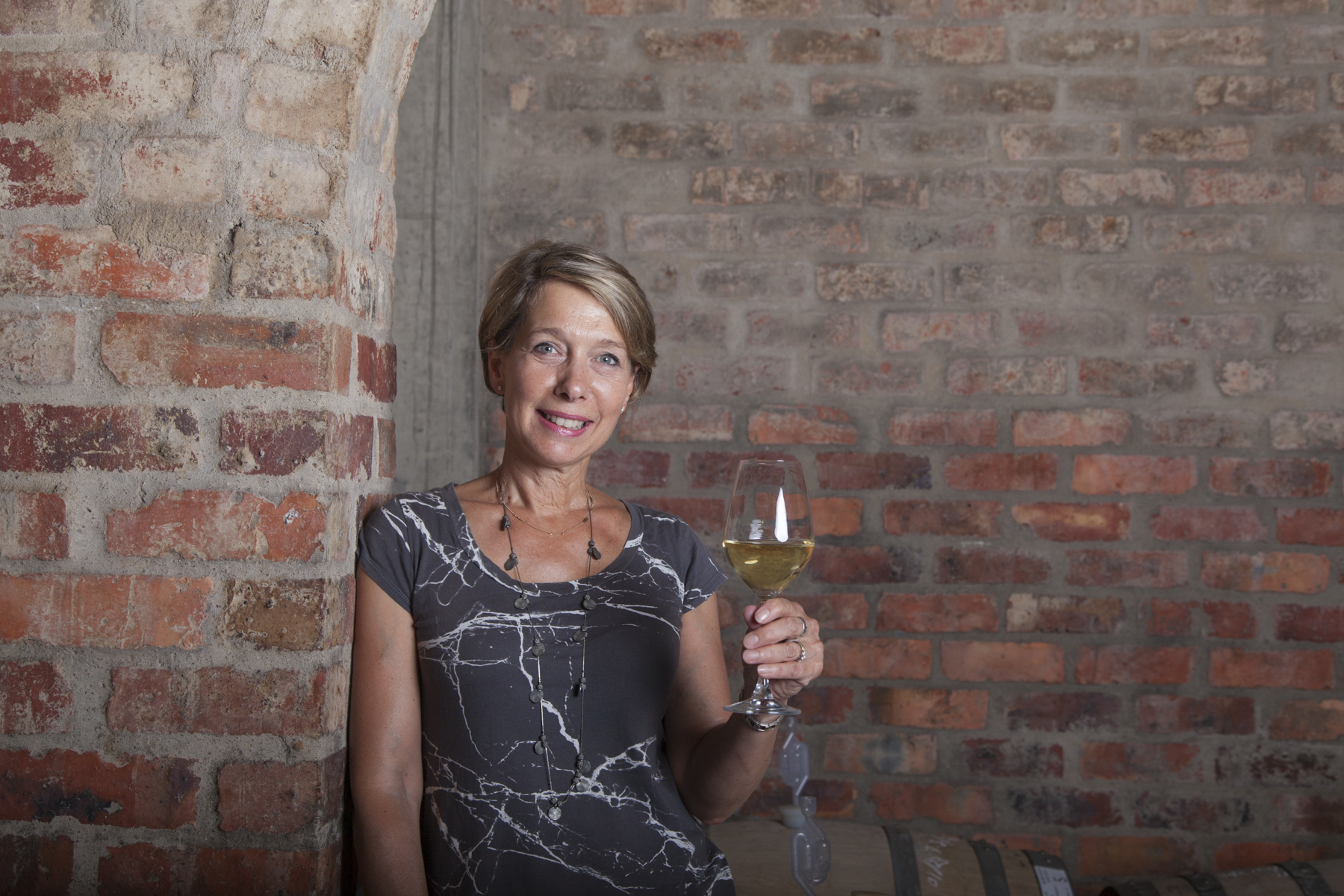 Obtaining her Bachelor's Degree from the University of Cape Town, with a double major in Economics and Industrial Psychology, Kathy went on to study at the University of California, Davis. She attended classes in the Department of Viticulture and Enology as well as marketing courses in the Department of Agricultural Economics. She also completed a 6-month internship at Iron Horse Winery, Sonoma.
On returning to South Africa, Kathy and husband, Gary, jointly spearheaded the growth and development of the family-run, Jordan Wine Estate, from the initial 6 000-case winery to a successful 65 000-case business, regularly rated as one of the Top 10 wineries in South Africa.
Kathy is committed to elevating the profile of woman in the wine business through her Women in Wine Initiative, started in 2013 with the help of Jancis Robinson. This initiative has been very well received within the industry and Kathy's drive to support and enthuse women in our industry is to be applauded.
Kathy (and Gary) never stop striving for the best and improving their business. In 2015 a new venture started on Jordan Wine Estate – the establishment of the Jordan Luxury Suites in which Kathy was instrumental. This new project adds another dimension to the visitor experience at Jordan which, if you haven't been, is already exceptional.
Kathy is always supportive to the wine industry as a whole but especially to other women, inspiring us to be the best that we can be. Here's to you, Kathy!
Find out more about the Jordan Wine Estate here. The Jordan Wines are widely available in the UK.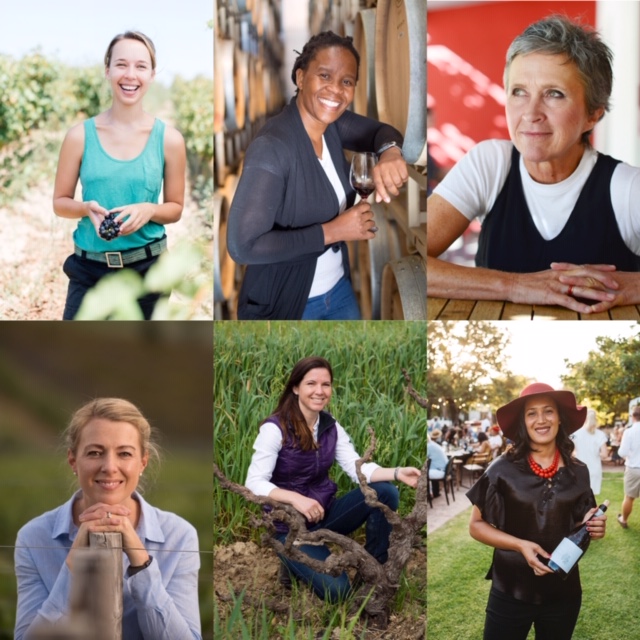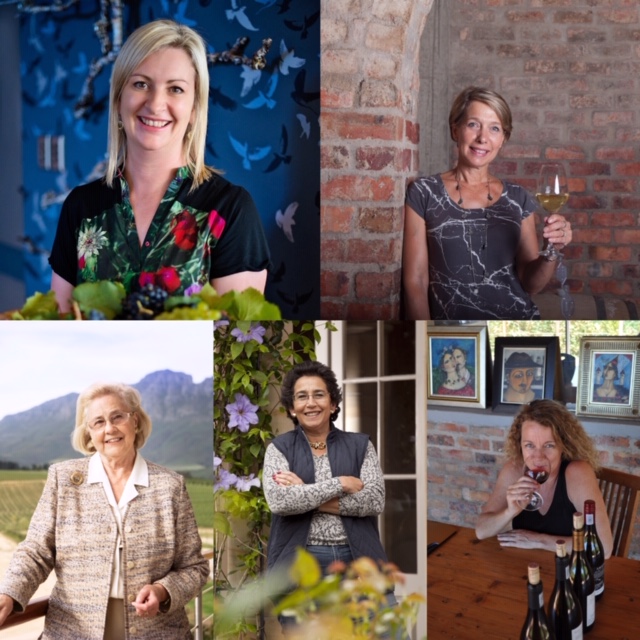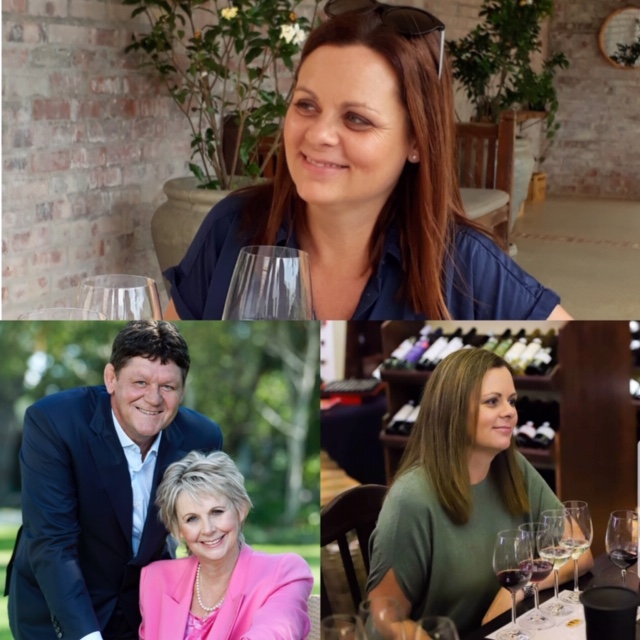 South Africa has an abundance of successful, pro-active women and we've only just scratched the surface here. Each woman is contributing to the success of the wine industry and in many cases driving philanthropic initiatives to give back to communities and empowering other women. We'd like to raise a glass and say a big thank you to all the women in our industry. THANK YOU ALL AND CHEERS!