Meet up with Jeremy Borg, winemaker at Painted Wolf Wines
By Admin | 15th May 2019
Jeremy Borg, winemaker at Painted Wolf Wines, is currently touring the UK and presenting his wines in collaboration with some of Painted Wolf Wines' suppliers and supporters. Most of these events have limited spaces available and booking is required. Jeremy would love to catch up with you at any of these events. There may be more added, so its advisable to keep an eye on our events calendar on the Painted Wolf website - which can be found here.
Below are the tastings that are coming up in the UK.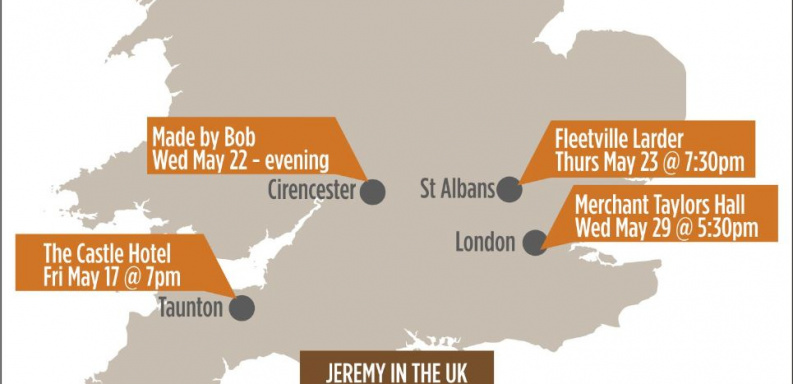 Altrincham - 16th May
Food, wine and live music at the Cinnamon Club. For more information and to book, click here.
Taunton - 17th May
Five course dinner with tutored wine pairing. Find more information here.
Whalley, Lancashire
Tutored tasting with canapes at Mitton Hall. Find out more here and Book Now
Cirencester
Wine tasting evening co-hosted with Talking Wines. Find out more here.
St Albans - 23rd May
Wine, cheese and charcuterie at the Fleetville Larder. Find more inforamtion here.
London - 29th May
Informal tasting at Merchant Taylors Hall (currently sold out) - more information here.
Find more information about the Painted Wolf Wines here.