Nero is rising...
By Admin | 17th March 2021
A new wine called 'Nero' has arrived in the UK. This pioneering wine brand is the brainchild of Bosman Family Vineyards, together with South African actor and filmmaker Thapelo Mokoena, and it is the first and only South African wine to be made from the Sicilian variety Nero d'Avola.
Championing diversity, resilience and South African heritage, Nero is now available at Sainsbury's (RRP £12).
Mokoena has collaborated with fellow South African UK-based music producer Sip Warner, to release a unique Nero soundtrack to enjoy with your wine. This promotional video highlights the inspiring Nero messages and celebrates the music of Africa.
The UK debut 2019 vintage, made by Bosman's head winemaker Corlea Fourie, is a vibrant, modern style of wine focusing on freshness, purity of fruit and is incredibly moreish.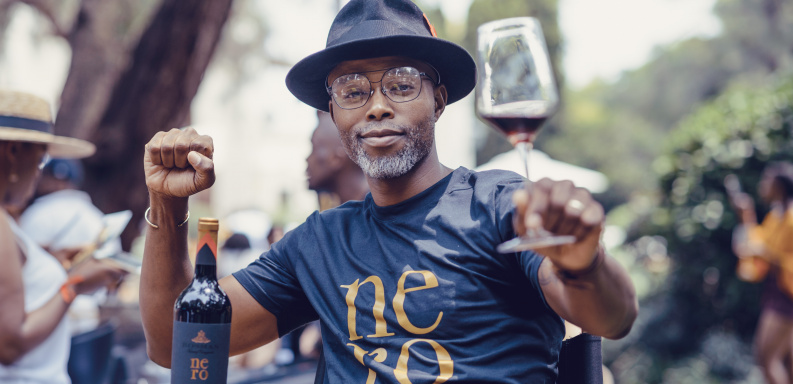 Nero d'Avola is perfectly suited to South Africa explains Petrus Bosman: 'Nero doesn't just survive; it thrives under the bright African sun. Even on the hottest summer's day, the grapes remain vibrant and fresh in the vineyard, needing much less water than their neighbouring varietals, yet graciously delivering a wine of astounding quality. This grape perfectly encapsulates both resilience and adaptability. Humankind has an uncanny ability to rise in the face of adversity, and so does Nero.'
The energy and vibrancy of the wine is reflected in the dynamic team behind it - with actor and filmmaker Thapelo Mokoena of Bakoena Brands and the Bosman Family collaborating to celebrate the unique combination of ingenuity, resilience and progressive outlook that is quintessentially South African.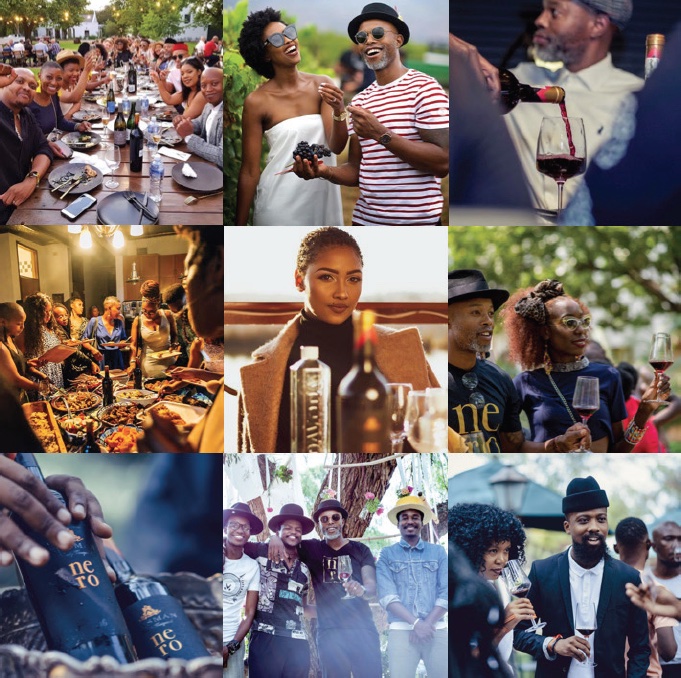 A friend of the family and a shareholder in the Nero brand, Mokoena is currently on UK screens in the 3rd series of Sky One Cop drama, Bulletproof – South Africa. Mokoena said: 'Nothing brings me more joy than to see our lovely wine taking on the world. A grape this beautiful deserves to be on the global stage. From the African soil with love, here's a taste of resilience in a bottle. Enjoy Nero.'
We highly recommend buying a bottle of Nero at your local Sainsbury's, downloading the wonderful soundtrack and soaking up the feel good South African vibes. With more socialising firmly on the agenda over the coming months, this wine will be perfect for sharing with friends. Nero is rising....
Follow NeromonentsZA on Instagram here.