Nine ways that wine elevates art and culture in South Africa
By Tshepang Molisana | 9th September 2020
Prior to 1994, Heritage Day, September 24 was observed as Shaka Day, primarily in Kwa-Zulu Natal.
In many ways, the commemoration of a great Zulu King and his incomparable legacy gives gravitas to South Africa's complex history. In his address to mark Heritage Day in 1996, former President Nelson Mandela remarked: "When our first democratically-elected government decided to make Heritage Day one of our national days, we did so because we knew that our rich and varied cultural heritage has a profound power to help build our nation."
In many ways, Heritage Day provides an opportunity to celebrate the splendor of the rich cultures, traditions and language groups that make up South Africa's population. Heritage Day is a dual-spear, serving as both a reflection of the trauma that makes up South Africa's fabric and a reflection of the ways in which that fabric converges in unity.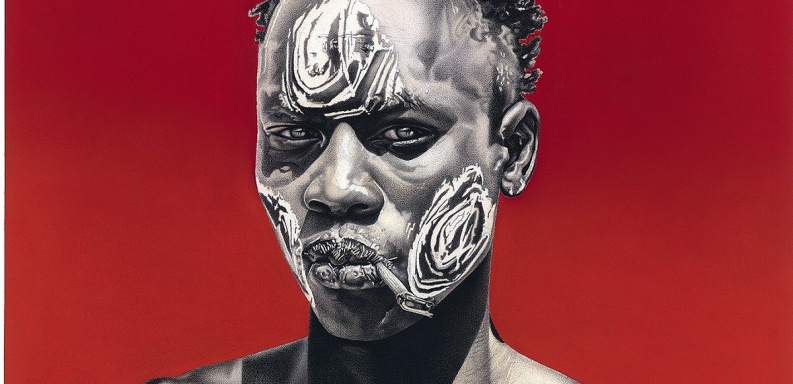 Through art, much of this heritage is reflected through the artefacts that have prominence and significance in wine experiences.
1. The Everard Read Art Gallery, Franschhoek
In many ways, Franschhoek commemorates the dynamic heritage of the Hugenot people. Occasions such as Bastille Day give prominence to the French heritage of the town and the Hugenot monument provide ways to reflect on the passage of the Hugenot people – who also brought their winemaking and viticultural knowledge to South Africa.
Originally founded in Johannesburg in 1913, the Everard Read Gallery is South Africa's oldest commercial art gallery. In December 2016, Everard Read Gallery Cape Town opened a satellite gallery in Franschhoek. This unparalleled Franschhoek location gives winelands visitors the opportunity to explore contemporary work by South African and international artists, curated by some of the most knowledgeable art aficionados on the continent. One of the Everard Read Gallery's most poignant exhibitions has been 'The Great Rift', an installation by artist Robert Slingsby whose dedicated work has been a mesmerising tribute to the Omo Valley in Ethiopia and Her people.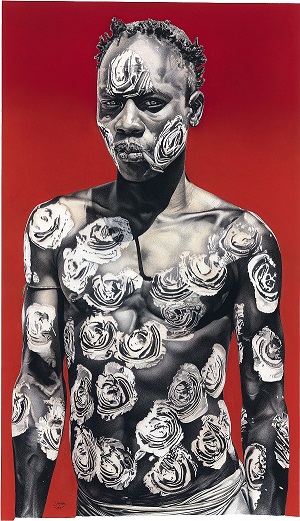 Picture: I am Mero Dakalt, courtesy of ROBERT SLINGSBY: Great Rift - Everard Read Franschhoek
2. Leeu Estates, Franschhoek
Businessman, Analjit Singh, founder of The Leeu Collection, personally curated the art collection at Leeu Estates. The collection in the garden is predominantly comprised of life-sized bronze sculptures by Angus Taylor, Deborah Bell, Dylan Lewis, Otto du Plessis, as well as other accomplished South African artists. Connect with art and nature during a meditative walk through the garden then enjoy a traditional afternoon tea in unmatched luxury.
3. Grande Provence Heritage Wine Estate, Franschhoek
The Gallery at Grande Provence exhibits the work of artists from South Africa, Europe and America. The Gallery is ensconced between The Restaurant, helmed by Chef Martin Robin and the wine cellar. With an exceptional glass of Grande Provence Amphora Chenin Blanc in hand, enjoy a leisurely picnic in The Sculpture Garden. Sculptures such as Stream of Consciousness by Anton Smit make the Sculpture Garden at Grande Provence a destination of choice.
4. The Spier Arts Trust, Stellenbosch
While Spier Wine Farm is located in Stellenbosch, The Spier Arts Trust has collaborated in arts spaces throughout the country. This includes collaborations at The Association for Visual Arts (AVA) Gallery in Cape Town, as well as in studio spaces for artists at Victoria Yards, in Johannesburg. The vast art collection at Spier can be appreciated throughout the property, from larger-than-life sculptures - like The Dying Slave by Marco Cianfanelli, to works displayed throughout the hotel and at various exhibitions.
The Spier Arts Trust facilitates collaboration and growth for visual artists throughout South Africa. In addition to acquiring works from a variety of artists' studios, Spier regularly commissions large-scale works, invests in the Spier Artisan Studio – a master ceramic and mosaic studio, as well as supports exceptional artists through the Spier Artists Patronage Programme. The celebrated Spier Creative Block blended wine range will remind many of the Spier Creative Block Project. Creative Block, a Spier Growing for Good learning initiative invites artists to create work on an 18cmx18cm block. These blocks are collected by corporate and private collectors.
5. Gallery at Glen Carlou
Located roughly half-an-hour from Cape Town International Airport, Glen Carlou is a destination of choice for those who appreciate life's finer things. The Restaurant at Glen Carlou, and wine tastings are complimented by a visit to The Gallery at Glen Carlou. The Gallery is home to a collection of contemporary, pop and modern art by South African artists. Regular exhibitions are held, such as Oliver Scarlin's 'Be Still My Heart' exhibition.
6. Cavalli Wine Estate, Stellenbosch
In 2015, The Gallery at Cavalli won the regional 2015 Best of Wine Tourism Award for Art and
Culture. A supporter of student art from Stellenbosch University as well as other local artists, Cavalli displays art through public sculpture spaces as well as through the retail art gallery. The Cavalli Private Collection of South African Masters is regularly rotated in the gallery's portico and memorabilia rooms. Alongside its spectacular restaurant, helmed by Chef Michael Deg, Cavalli is a destination of choice for oenophiles and art lovers.
7. Tokara Wine and Olive Farm, Stellenbosch
Robert Mondavi remarked: "making good wine is a skill, but making great wine is an art." Tokara plays host to breathtaking artwork located at the entrance, in a gallery of curated art and in the sculpture garden at the Delicatessen. The Tokara experience raises the appreciation of wine to an art form.
8. Marvol Gallery at Hazendal, Stellenbosch
Inspired by its German founder, Christoffel Hazenwinkel, Hazendal is a tribute to its history and location. Christoffel named the farm 'Hazendal', which translates from Dutch to 'valley of the hares.' Russian-born Dr Mark Voloshin purchased Hazendal in 1994. In 2018, after extensive redevelopment, Hazendal was reopened as a magnificent, winelands destination.
The Marvol Gallery is part of the exquisite Hazendal experience. A glimpse of Russian art, culture and history, with rotating exhibitions between South Africa and Russia, the Marvol Gallery is a glimpse of the splendor of Hazendal. Alongside the culinary arts produced by Chef Michelle Theron and wine made by Clarise Sciocatti-Langeveld, the Marvol Gallery at Hazendal is a jewel to behold.
9. Art Curator Gallery Lourensford Estate, Stellenbosch
The Art Curator Gallery deals in South African investment art. With an array of artworks, from old masters, to African art, Contemporary Art and ceramics, the curated collection is an invitation to explore more of Lourensford's splendor.