Sauvignon Blanc
By Jamie Goode | 26th April 2022
Sauvignon Blanc is one of the most famous of all white grape varieties, celebrated for making fresh, aromatic, characterful white wines that often have notes of green pepper, lemons, gooseberries, cut grass, passionfruit and even blackcurrant. They are usually unoaked and sell for affordable prices.
While you wouldn't necessarily think of South Africa as an obvious place to grow Sauvignon because most of its vineyards have a warm Mediterranean-style climate that isn't ideally suited to this variety, it has been doing pretty well here. There are currently 9900 hectares planted, making it the third-most-planted variety, and the trend has been that it is on the rise. Here, I'd like to shine a light on South Africa's best Sauvignons, and put them in context.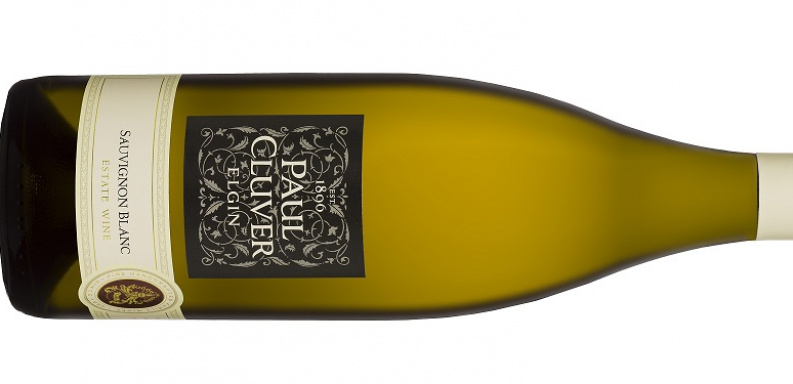 The logical starting place to go in any discussion of Sauvignon is its origin, in the Loire Valley. This is where Sauvignon began, although its parentage is unclear. We do know, however, that it is one of the parents of Cabernet Sauvignon, along with Cabernet Franc.
In the Loire, there are two famous appellations for Sauvignon: Pouilly-Fumé and Sancerre. They neighbour each other in the Centre Loire, and share the same basic soil type – limestone. As is the way with France's established wine regions, they are split into many different parts each with their own particular variation on limestone soils and different expositions. And Sauvignon doesn't appear on the label, even though all the whites here are made from it. The best wines are amazing expressions of Sauvignon, but many of the supermarket examples leave you scratching your head as to why you just paid £15 for a rather unremarkable dry white.
Sauvignon's fortunes really changed when New Zealand began planting a new wine region in 1973: Marlborough, at the top of South Island. It took a few years for them to realize that Sauvignon was quite special here, but when the realization came and the wines began achieving international recognition in the mid-1980s, the region exploded, and it's now the largest in New Zealand by far, and Sauvignon represents around 80% of New Zealand's wine production. You could say that the Kiwis have defined Sauvignon, and their success has prompted parts of the Loire Valley to start using Sauvignon on their labels, such as Touraine. And Chile has become successful with the variety too, since they started planting it in their cooler sites, mostly near the chilly Pacific Ocean. By far the most successful expression of Sauvignon is the bright, immediate, in-your-face grassy and fruity style, with a hint of green offsetting beautiful vivid fruit.
But there's more to Sauvignon than this exuberant unoaked style. Bordeaux has always grown the grape, and while it is now making quite a bit of the bright style Sauvignon, it also makes more serious wines that are fermented and aged in barrel. Here, Sauvignon will often be blended with Semillon, and these wines can be very serious and age-worthy, just as some of the top examples from Sancerre and Pouilly-Fumé can.
What about South Africa? A lot of success has been achieved with Sauvignon by planting it in cooler sites, and one in particular has led the way: Constantia. This is a relatively small region on the side of Table Mountain, quite close to Cape Town. It's mainly a white wine region, and Sauvignon and Sauvignon-containing blends have done well here.
The leader with Sauvignon at the moment is Klein Constantia, who have a range of several different Sauvignons, including one that's made in collaboration with a top Sancerre producer, Pascal Jolivet. The regular Klein Constantia Sauvignon Blanc is an absolute bargain, with brilliant balance between the lively citrus fruits (lemon and mandarin), the exotic tropical notes (peach and passionfruit) and the keen acidity, with a spicy, tapering finish that has just enough green character to retain the varietal signature. Then there's the collaboration: Klein Constantia x Pascal Jolivet Metis Sauvignon Blanc, which is really distinguished and has a touch of plumpness. Then, since 2005 they've been making a single block Sauvignon called Perdeblokke. Fermentation begins in steel and finishes in barrel, and it has finesse and detail, and it's delicate as well as full flavoured. They make a barrel-fermented version called Clara, which is really age-worthy, and tastes like a super-high-end Bordeaux blanc. And finally, the Block 382 – another special, single block wine.
Another cool area that has begun doing good things with Sauvignon is the Cape South Coast. Lomond have impressed with their examples from Cape Agulhas, and the Lomond Sauvignon Blanc 2021 is particularly impressive, and a bargain at £12.95 in the UK. It's
really refined, with ripe, complex, crystalline citrus fruit with just a hint of elderflower and some layered white peach and pear fruit. They also make a more expensive Sauvignon called Pincushion, which is really intriguing, with a garrigue-like herbal and pine edge to the compact citrus and pear fruit. Is this from the fynbos growing nearby?
Duncan Savage was for a long time the winemaker at Cape Point, which is a winery in its own appellation in a cool maritime-influenced microclimate. Here he built a great reputation for age-worthy blends of Sauvignon Blanc and Semillon. I've had many aged bottles of the Isliedh, which is a three-quarters Sauvignon, one-quarter Semillon blend with real cellaring potential. While people commonly think of Sauvignon as a variety for early-drinking wines, barrel-fermented blends including Sauvignon from the Cape seem to have stunning potential for ageing.
Now he's making his own wines, and quite new to his range is the Salt River Sauvignon Blanc, which is one of the finest I've tried from South Africa. Another gem is the Wild Air Sauvignon from Hannes Storm, made from a small vineyard in the Upper Hemel-en-Aarde.
Elgin is another cool-climate region that has made some very impressive Sauvignons, even though it's a region that's hung its hat on Chardonnay. Iona, Paul Cluver, Elgin Ridge (now Radford Dale organic), Almenkerk and Spioenkoep have all done impressive things with this variety. Elgin Sauvignon tends to be ageable, too.
These are just a few of the wines that are worth seeking out South Africa's Sauvignons, and blends containing Sauvignon, are worth tracking.