Sophia Warner: Founder of Pebbles
By Angela Lloyd | 4th August 2021
Pebbles or The Pebbles Project is a well-known and admired NPO in the Cape Winelands and way beyond. Possibly less widely known is Sophia Warner, founder of the project in 2004.
I have written about and supported Pebbles financially from the start and have great admiration for what Sophie (as she is known) has achieved; believing she deserves broader recognition, I chatted to her about the inspiration behind Pebbles, its goals, how it's grown and some of her personal achievements.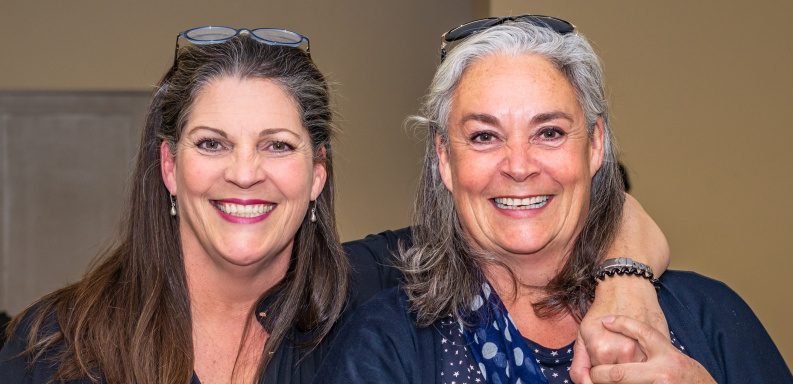 'My background is in Special Needs education and when I relocated from the UK to South Africa in 2003, I wanted to contribute to the upliftment of children here,' Sophie tells me. 'At the time, Fetal Alcohol Spectrum Disorder was high profile in the media; South Africa being labelled FASD capital of the world. Then, the founding trustees were all involved in some way in the local wine industry; they realised the need to address challenges within farmworker communities, the lack of access to quality education in particular.'
Pebbles was chosen as a neutral name not associated with any particular group. 'Figuratively,' she explains, 'pebbles thrown in the water create ripples, like the impact Pebbles has on the life of each child, family or community.'
Pebbles' original focus was children with special educational needs, especially those with FASD but later broadened to include all children in farm crèches. Visiting a few with Sophie in the early days, it was heartening to see the children's delighted reaction on her arrival, usually carrying toys – toys to stimulate the mind. Many of the carers were then no more than baby-sitters; 'The addition of layers of programmes addressed the communities' needs,' Sophie explains, 'the Early Adulthood Programme for those unable to complete their formal schooling is a future goal. We aim to offer a comprehensive Skills Development programme to equip these young adults with skills they need to succeed in education or work experiences.'
Sophie and her team have never thought small, expansion has been held back only by finances and not wishing to run before they can walk. From starting in Stellenbosch, Pebbles now works in Somerset West, Wellington, Citrusdal, Clanwilliam, Hemel-en-Aarde 'and we're about to start in Grabouw'. Eventually the Western Cape and nationally are in their sights. Figures reflect this growth: staff numbers 85 and Pebbles currently supports over 1300 children, 'ten times the number we started with in 2004.'
You have achieved so much over the past 17 years, what are some that stand out for you, Sophie? 'Our Maternal Health Programme, which supports mothers-to-be to abstain from drinking alcohol during pregnancy. We have seen fewer babies affected by pre-natal exposure to alcohol, although the problem does still exist.' She also lists opening the Pebbles kitchen in 2019, which provides 1300 meals daily and Pebbles Academy for children in Hemel-en-Aarde catering for 70 children Grade R to 7.
It's no surprise Pebbles is close to Sophie's heart. 'Apart from my children and family, Pebbles is my world. I'm so proud of what has been achieved by a huge team effort but I couldn't have achieved any of this without the unwavering support of my sister, Lucy.'
And in any leisure time? 'Travelling or spending time on the beach in Arniston. Pour me a good rosé bubbly, dry sauvignon blanc or rich shiraz and I'm happy.'