#SpectacularSouthAfrica is back!
By Admin | 26th January 2021
As you are no doubt aware, South Africa is currently in the midst of another alcohol ban and curfews are in place. Our producers are once again struggling and the industry is facing a huge challenge. It's therefore imperative that we continue to choose to buy South African wine and support our producers however we can. We are very grateful for all your support to date and we hope that you will join us with our continued efforts to keep exports and UK wine sales going strong.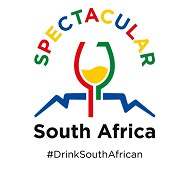 In 2020, we launched a campaign on social media and online to promote our wines. The overall theme for the campaign was "Spectacular South Africa" and we're bringing back the campaign in 2021 on the South African Wine Industry's birthday - 2nd February 2021.
While travel options are on hold, we would like to take you on a virtual tour and remind you how beautiful South Africa is and we hope that you will start planning your trip to South Africa for when lockdown ends. Follow us on Instagram and discover some of the amazing things you can enjoy on your next holiday to South Africa. Grant our birthday wish and join us in South Africa as soon as you can!

If you've been to South Africa before, tell us about your favourite holiday moment. If you've never been, tell us what's on your 'bucket list' when you finally get to travel to our winelands. Tag us in your social media posts and of course, do tell us about your favourite bottle of wine.

Please use #SpectacularSouthAfrica and tag @WOSAUK on Twitter, @winesofsouthafricauk on Instagram or @WOSA_GB on Facebook.
We'd like to take this opportunity to thank you for buying, drinking and enjoying our wines and for all the support you have shown to our producers. Harvest in South Africa is about to get underway and is looking good so we will be enjoying the fruits of the 2021 harvest soon...and, of course, hopefully the plans we make now will result in that amazing holiday to South Africa when lockdown ends. Cheers!