Subtle and refined
By Fiona McDonald | 18th October 2023
It's controversial. Wine lovers the world over appear to have entrenched views when it comes to Pinotage. And because the Rugby World Cup is nearing its pinnacle, it would be remiss not to toss in a rugby analogy … it's like differing views on referee performance in a tightly-contested game! People see different things. South Africans will always believe that New Zealand's All Blacks under Richie McCaw "got away" with side entries and questionable tactics at the breakdown which refs overlooked, while New Zealanders will hold the view that South African players are dirty pugilistic bastards and are whingers who blame the ref every opportunity they're given! Somewhere in between lies the truth – in the middle ground.
There's no doubt that Pinotage has had a bad rap. Famously dismissed by UK critics for tasting of burnt rubber or rusty nails, there's zero chance of picking up those characteristics nowadays. The Pinotage Association has done a sterling job in going back to the drawing board and researching every aspect of the grape's production. Viticulture has been improved, where the grape is planted has become key, picking decisions have been amended and brought forward, yeasts and fermentation temperatures changed – with the nett result that Pinotage is substantially better than it was 10 and 20 years ago.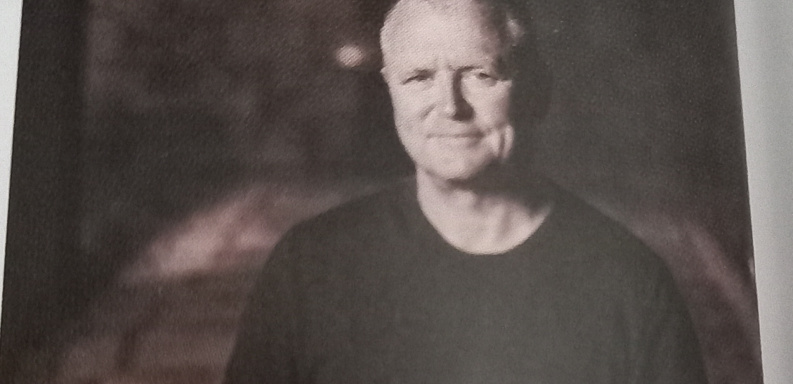 There's also a younger generation with a different approach to what the potential of Pinotage could be. In a piece for Winemag.co.za in 2016, Christian Eedes quoted a number of top producers sharing their thoughts on the grape. Kanonkop's Abrie Beeslaar said site selection was critical. "A lot of Pinotage was a bit simple in the early 2000s but winemakers aren't scared of proper structure anymore and for proper structure, you need proper extraction. That's how you get complexity on the palate."
Perhaps the most telling comment was one from Anthony Hamilton Russell: "Critics have a bad Shiraz and they write off the producer. They have a bad Pinotage and the write off the grape. Thankfully, that's changing." Nearly 30 years ago, he embarked on a campaign to make a Pinotage under his Southern Right label with refined, classic styling. The 2023 Platter Guide note of the 2021 vintage describes the wine as "elegant and flavourful" and stating it has "a lightness of foot", according it a 91 point score. Interesting to note is the low 12% new oak used in its making.
There will always be fans of bold, dark-fruited, powerful Pinotage but there is a rapidly growing appreciation for the subtler, lighter, more succulent but no less intense or critically acclaimed examples now on the market. Wines such as the Illimis Pinotage from Lucinda Heyns, a 95 point/5 Star wine in the 2023 Platter Guide. "From Polkadraai Hills, 2021 shows more of the variety's Pinot Noir character and similar light handling, yet delicate intensity of flavour evident. Clean, perfumed fruit centre stage, a beautifully balanced act."
In the 2022 Guide, the top performing Pinotage was from False Bay Vineyards, made at biodynamic Waterkloof under the guidance of cellar chief Nadia Langenegger. The Last Of The First 2020 was from a single vineyard planted in 1994 on the Schapenberg – one that is in the teeth of the southerly winds which howl straight off False Bay towards the Helderberg. "Striking perfume, morello cherries, hint of undergrowth; palate too reflects Pinot Noir parentage, silky texture wrapped in gentlest of tannins. A pinotage of refinement, freshness and 12.5% alcohol, 2020 (96) is totally beguiling."
This evident restraint in enthusiasm when making the wine is certainly something to be applauded. There's a definite emphasis on keeping the processes as natural as possible: hand picking, sorting, basket pressing, spontaneous wild yeast fermentation, and finally maturation in older oak vessels.
The results are there for all to see – and enjoy. Lighter wines where the emphasis is on fruit but without the wine being sappy or frivolous. These are well made wines with intensity and power, structure and even steel at their core. They will last with distinction and also go a long way to changing peoples' minds about the virtues of South Africa's "own" grape.
Fiona McDonald