Terroir: when wines taste of places
By Jamie Goode | 17th March 2021
One of the most interesting topics in the world of wine is that of terroir. This French term is used widely across the whole wine world to refer to the notion that vines grown in different places produce wines that taste different – that have a local flavour. It's actually quite a complex topic, with many nuances, and there's often hearty debate about what it actually means.
Some critics of terroir think it's a bit of an invention by the established fine wine producers in classic regions to raise their land prices, or that is used as a sort of protectionism ('we're the only ones that can make great wines, because we have special terroir'). Others recognise its existence, but claim that too much is made of it. But terroir remains the foundational principle of fine wine: there is widespread recognition of it in the wine world. Why else would producers the world over make such a fuss about where their wine is coming from, if that didn't affect the flavour? Traditionally, of course, wines in Europe were bought and sold primarily by the reputation of the place, which is the way the wines have been labelled. You buy a Chablis, or a Puligny-Montrachet, or a Pomerol, or a Saint-Emilion, or a Barolo, or a Rioja. In South Africa, it has been the name of the wine farm or the grape variety that has been used to sell wine. Rather than go out to buy a Stellenbosch, you buy a Kanonkop, or a Meerlust, or a Thelema, or a Rustenberg. Or you might go and buy a Cabernet, or a Pinotage or a Chenin.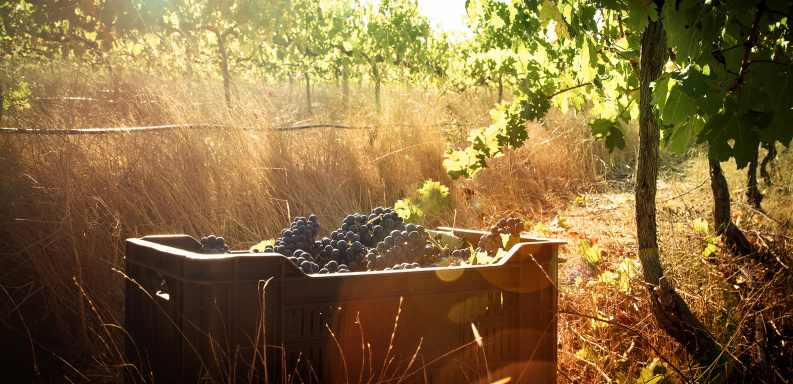 How does it work? At its heart, terroir as a concept is indisputable. If you have two vineyards that differ in terms of their microclimate or soil type, and you have the same grape variety planted in both, and harvest the grapes at the same maturity, then make the wines in identical ways, then the wines will probably taste different. That's terroir in action: it is evident in the difference between the two wines.
In Burgundy this principle is recognised in that the region is divided into over 900 'climats' – specially named vineyard plots. This sort of parcellation recognised the influence that the site has on the wine. It's extremely complex and confusing, but that's wine for you. The differences could be in the exposition (the way the vineyard faces, and whether it slopes or not), the microclimate or the soil.
Terroir also operates over different scales. We have the large-scale differences that involve whole regions, or parts of regions. Think Stellenbosch Cabernet Sauvignon, or dial this down further to say Simonsberg or Heldeberg. Or we might compare Elgin Pinot Noir with Hemel-en-Aarde Pinot Noir. But then we can move to single vineyards, or even smaller plots within single vineyards. This is where it gets a bit more interesting and meaningful.
How important are soils? In the past, scientists have debated whether soil composition really matters all that much, and have pointed out that vines don't take up chalk or granite or schist from the soil. Instead, they have suggested that it's climate that is most important in shaping wine style. Recently, though, there has been more interest in the soil type. In the classic regions in France or Germany it has always been taken seriously. In countries such as the USA, Australia and South Africa, there is new interest in matching grape varieties with soil type, and in parsing out the flavour impact of different soils. This has also accompanied a fresh interest in farming vineyards well, looking after soil life. It's a welcome correction.
Soils are a very visual way of understanding terroir. The vine is rooted in the soil, and at least metaphorically we think of them extracting the essence of the soil type and injecting it into the grapes, which is clearly not the case.
Some terroirs are very distinctive. The Douro Valley in Portugal has amazing schist soils, which are also found in the Ahr Valley in Germany and in Priorat, too. The soil itself is sparse and consists of decomposed schist (finer particles produced by weathering of the parent rock). It looks as if the vines are planted straight into the rock.
Chablis has distinctive soils, with limestone the main feature, although this is often mixed with some clay. The age of the limestone matters here: for the best sites, it is Kimmeridgean, and on the tops of the hills it is the harder Portlandian limestone, which can look spectacular, but is less highly regarded: these are the vineyards of Petit Chablis.
A great example of the influence of soil type is seen in the Swartland, where there are some interesting variations. Leading producer Mullineux has even made wines from the same variety from different soils, and putting it on the label with their Granite and Schist Syrah wines. This is a brilliant example of terroir in action, and specifically how different soils influence the flavour of the wine.
Of course, terroir can't be experienced apart from the wine, and wines don't make themselves. So there is a human element: making wine is an act of interpretation, and sensitive winegrowers make wines that show their own individual expression of a place. So the human element is part of terroir. It follows that clumsy or interventionist winemaking can erase terroir, and obscure its expression. Making wines in certain ways makes them all taste a bit alike, and neglect that leads to wine faults has the same effect.
Terroir is why vineyards matter. And what's so encouraging in South Africa is seeing the talented vineyards being celebrated through the work of a new generation of winegrowers who are gaining international acclaim. Expect to hear a lot more about the T word over the coming years.