The Cape Winemakers Guild reveals the power of the pour and potential protégés
By Tšepang Molisana | 5th October 2023
The Cape Winemakers Guild (CWG) plays from a deep bench of 42 members. Aside from its high-profile member base and exceptional auction wines, the Guild is also known for the Nedbank Cape Winemakers Guild Protégé Programme which was started in 2006.
Nedbank's head of marketing, Kensani Nobanda says that the Guild and Protégé Programme raises awareness of careers in viticulture and winemaking and drives diversity: "by partnering graduate winemakers with industry veterans."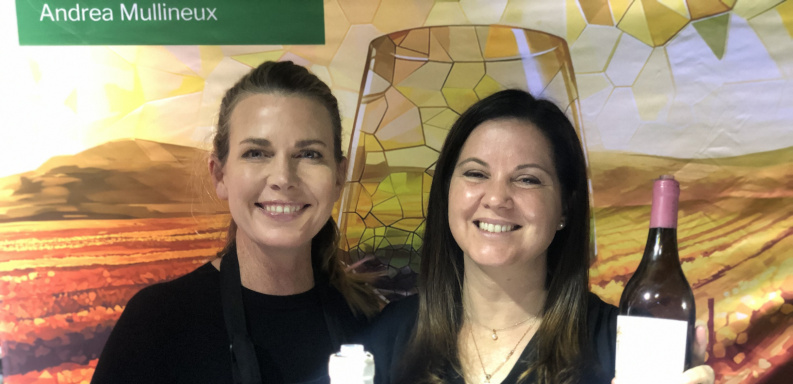 From the founding members who formed the Guild in 1982, to its current contingent and the future members who will drive its mandate of innovation and excellence forward, CWG Chair Gordon Newton Johnson describes the members of the Guild as "vanguards of winemaking in South Africa."
Charles Hopkins' mentorship of former CWG Protégé, Morgan Steyn, has become the stuff of winemaking lore. Charles Hopkins, cellarmaster at De Grendel, smiles with pride as he describes Morgan Steyn, who was appointed as winemaker at De Grendel in 2023. In 2016, Morgan's stint as a Protégé began with CWG Protégé Programme chairman, Louis Strydom at Ernie Els Wines. His second year was spent with Morné Vrey at Delaire Graff, after which he worked a harvest at Domaine Lejeune in Burgundy in 2018 and he then became an intern at De Grendel in 2019. He was subsequently appointed as assistant winemaker before his latest promotion. Pouring his sensational CWG De Grendel Op Die Berg Pinot Noir 2021, Charles says: "it's amazing seeing a young winemaker arrive, and watch them evolve into a confident winemaker."
Erika Obermeyer, who officially became a member of the Guild in 2021, has had a storied career, which includes working under the mentorship of Guild member, Charles Hopkins at Graham Beck. Within her 12 years there, she was appointed as the cellarmaster of still wines at Graham Beck. Erika's debut wine at the auction, Silver Linings, is an homage to the personal trials and triumphs she has surmounted while producing this vintage, including challenges surrounding her eyesight. Silver Linings speaks to Erika's indomitable spirit, while producing a regal blend of 63% Syrah, 20% Grenache Noir, 14% Cinsault and 3% Cabernet Sauvignon.
The romantic Leeu Passant Franschhoek Hillside Cabernet Franc 2021 from Andrea Mullineux reflects Andrea's desire to showcase "something old" from these gnarly old vines. Fellow woman winemaker, Riani Strydom poured Strydom Family Wines' The Game Changer Cabernet Franc Merlot 2018. "Everybody who knows me knows that I'm not the girl who wears red stilettos," Riani says of a bold and buxom wine which does all of the mesmerizing walking that a wine of this caliber desires to do.
Erika and Riani's dynamic blends harken the phenomenal reception in the 2022 CWG Auction of fellow women winemakers, Samantha O'Keefe and Andrea Mullineux. In 2022, Samantha's Lismore Estate Valkyrie Chardonnay, Greyton 2021 and the Mullineux Trifecta Chenin Blanc Swartland 2020 (which averaged R1,633 (about £81)), fetched the two top auction prices for white wines.
The white wines on auction in 2023 reveal the panache for producing a variety of varietals and wines. Kevin Grant, pouring Ataraxia Under the Gavel Chardonnay 2022, described Chardonnay as 'the queen of grapes'. Guild chair, Gordon Newton Johnson described Newton Johnson Family Vineyards Sanford Chardonnay 2021 as his endeavour to "get that X factor of Chardonnay." From a vineyard in close proximity to his house, Gordon describes his desire to have made a Chardonnay without any sulphur since 2018.
Beyond the technical tastings and the tenacity of its members, innovation remains paramount, as described by technical chair, Morné Vrey of Delaire Graff, who poured the Delaire Graff Estate Banhoek Cabernet Franc - Cabernet Sauvignon 2019. Morné also elected to give fellow Guild member Bartho Eksteen the opportunity to pour Bartho Eksteen Vloekskoot wooded Sauvignon Blanc between the Cabernet Franc and Cabernet Sauvignon on auction - in tribute to the parents of Cabernet Sauvignon.
Richard Kershaw MW, who became a Guild member alongside Erika and Alex Starey of Keermont in 2021, deviated from making Chardonnay from Elgin grapes and turned to the Hemel-en Aarde Valley for Kershaw wines Ziggurat Chardonnay 2022, his CWG auction debut, but remained true to his scientific sagacity, teasing: "as you know, I have a thing for clones."
JD Pretorius at Warwick, pouring his Warwick The White Lady Auction Chardonnay 2021 teased that there are 42 wines on auction and that according to the Hitchhiker's Guide to the Galaxy, 42 is the answer to the universe.
In 2023, the Guild welcomed three new members whose own wines will be anticipated in years to come, Reenen Borman from Boschkloof Wines, Christo le Riche from Le Riche Wines and Hannes Storm from Storm Wines.
Perhaps their wines will be received with the reception of Alex Starey's Where Mountains Meet Red Blend 2022, which was met with appreciative murmurs. Or the joy of David & Veiling Chenin Blanc, during what David Sadie described as an 'extreme' vintage. David Sadie's debut wines on auction in 2022 were the David & Nadia Veiling Chenin Blanc 2021 and Veiling Grenache Noir 2021.
Between the debutants and the bastions of the wine industry whose wines were selected for the 2023 Nedbank Cape Winemakers Guild Auction, the auction remains true to its roots while planting new seeds.
David Finlayson Wines Inkunzi Tempranillo 2018 made the wine in tribute to his former Protégé, Praisy Dlamini, who was the first black woman to graduate from the CWG Protégé Programme. Inkunzi, which means bull. In Spain, from where the Tempranillo grape originates, a bull is known as a 'toro'.
Perhaps global buyers will be 'bullish' when the 2023 CWG Auction wines are up for auction on 6 and 7 October 2023.