The South African Christmas Wine Tribe
By Admin | 26th November 2020
Our third and final Wine Tribe tasting of 2020 is taking place on 9th December at 19.00 BST and will once again be hosted by Dan Nicholl (Dan Really Likes Wine) and Greg Sherwood MW (buyer for Handford Wines), in collaboration with Wines of South Africa. This virtual tasting event will feature some fantastic wines that will get you in the mood for the festive build up. Once again we'll be joined by the three winemakers who will be able to tell you all about the wines and answer any questions. Join us as we taste these interesting, unusual and delicious wines from three talented producers.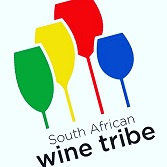 Our knowledgeable hosts, Dan and Greg, are equally passionate about South African wines and are keen to share their enthusiasm and experiences with you. To join the tribe and order the wines, simply email Greg Sherwood MW. Greg can send the wines to any address in the UK – you will also be sent the details of how to join the tasting and get a fantastic 15% discount on the wines.
We are looking forward to seeing you, opening some spectacular wines and hearing from our hosts and wonderful winemakers.
THE WINES
Simonsig MCC Brut Rose 2018 (Johan Malan) @£14.99
76% Pinot Noir, 24% Pinotage
Simonsig Wine Estate is synonymous with the history of the South African wine industry, the Stellenbosch wine region, and the Malan family name. These elements are intertwined in this family-owned farm, where the late Frans Malan produced the first bottle of our much-loved Kaapse Vonkel, South Africa's first Cap Classique made in the classic bottle-fermented style. He is also honoured for co-founding the thriving Stellenbosch Wine Route, a first in its time. Today, his legacy lives on through his sons, Francois and Johan, and grandchildren Francois-Jacques, Christelle and Michael, the 2nd and 3rd Malan generations at Simonsig Wine Estate.
In 2004 Simonsig winemaker, Johan Malan, created an innovative taste sensation by blending Pinot Noir with Pinotage and Pinot Meunier to launch the Kaapse Vonkel Brut Rosé.
The 2018 vintage has produced a delightful Cap Classique encased with delicate bubbles and a persistent mousse. The wine displays enticing aromas of fresh raspberries and cranberries on the nose. On the palate, strawberry sherbet and white peach is beautifully complimented by hints of biscuits. Subtle, yet crisp acidity contributes length and flair to this precisely crafted Cap Classique.
Raats Family Wines Red Jasper 2017 Red Blend (Bruwer Raats) @£19.99
53% Cabernet Franc; 36% Malbec; 5% Merlot; 3% Cabernet Sauvignon and 3% Petit Verdot
Since 2000, founder Bruwer Raats has kept his focus on two grape varieties; Cabernet Franc and Chenin Blanc. He believed that specialising in these two varieties would lead to success. This belief was not unfounded as, today, Raats Family Wines is regarded as one of South Africa's best Chenin Blanc and Cabernet Franc producers, receiving consistent accolades for their wines.
Based in Stellenbosch, Bruwer and his winemaking team have a strict winemaking criteria which is rigorous, and includes a focus on the quality of grape, soil, climate, topography and of course the impact of the human hand which, together, embodies the truest meaning of terroir.
This wine is a blend with Cabernet Franc at the forefront (of course). Exceptionally intense and complex on the nose with blackberry, black cherry and bramble in abundance and subtle hints of forest floor, dark chocolate, aniseed and spicy tobacco. The walk in the Black Forest continues with blue and blackberry dancing on a tight rope with focus and concentration, following through onto a perfectly balanced, fine-grained, velvety palate. The finish lingers with hints of fresh mint, cinnamon and perfume. It's a complex and well structured wine.
Naudé Family Wines Sweet Mourvedre 2014 50cl (Ian Naude) @ £15.99
100% Mourvèdre
Many years ago, one of Ian Naude's importers in London asked him to make a sweet wine that he could pair with the cheese board at his restaurant. For years Ian thought he was joking, until his perseverance paid off. Ian found a block of Mourvèdre in the Swartland region of South Africa, and let the sun go to work.
This is a naturally sweet Mourvèdre which is rich and full-bodied, but with a strong line of acidity to keep the wine balanced and ensure that it can be enjoyed at any time. This wine will last for many years to come. Naturally, it will change through the years with the sweetness never fading and possibly increasing with time. This wine is a great alternative to Port and fortified wines, and will make a lovely accompaniment to any dessert, especially at Christmas.
WINE TRIBE LIMITED EDITION SPECIAL OFFER - £55.00 for the three bottles, including free delivery