WELL, HELLO DARLING!
By Letishia Charles | 4th May 2022
This month we shine the spotlight on the gorgeous town of Darling on the Cape's West Coast. It'll take you just slightly over an hour (or 75km) from Cape Town to get to this popular destination – a small town getaway that offers so much to do and see, but at the same time, will also have you wanting to just enjoy the tranquillity and slow pace of this "dorpie".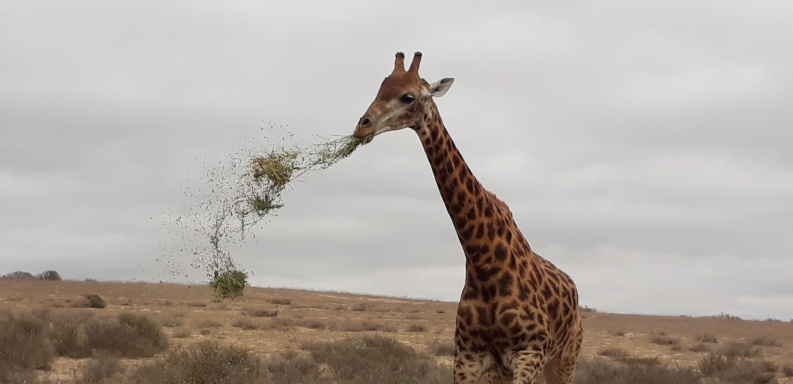 Here are MY TOP 5 THINGS TO SEE AND DO IN DARLING:
Let's start with one of my favourite things, a sweet stop in town…
1. DARLING SWEETS
A visit to Darling is never complete without a stop at Darling Sweets, a chat with the lovely owners Frits & Hentie about the history of Darling Sweets, and the variety of delicious flavours of their amazing candies. You cannot leave without an armful of toffees, caramels, spreads and more! Their belief is as follows: "quality of life – our motto being Take your Time. Not only is this the way our handcrafted products are made, but it is also how our products should be enjoyed – slowly!" And that's how we always enjoy these treats! Delicious!
2. DARLING MUSEUM
Our family loves learning about the rich history of the small towns we visit. It's always such an eye opener and a great way to keep our teen captivated. The museum recreates life in Darling from wonderful olden times, from the time of the buttermaking industry, Victorian clothing, a traditional kitchen displaying old-fashioned and interesting gadgets used in those times. The museum was founded in 1978 and still enthrals all who take the time to really enjoy all it has to offer.
3. DARLING BREWERY
My darling husband would never forgive me if we did not include the Darling Brewery in our itinerary when on the West Coast! This is one of South Africa's first well established and award-winning microbreweries and their Darling brewery offers a fantastic space for both young and old, so don't hesitate to bring the whole family along. Choose to soak up the sun outside while the kids play or enjoy a tasting inside where you'll also have an awesome view of the entire brewery operation. It's pretty cool inside and their variety of craft beers are absolutely delightful! Enjoy with their pub-style food for the full experience.
4. ORMONDE WINES
Of course, there HAS to be a wine-tasting experience wherever you go in the Western Cape! After all, we do have the best west farms in the world… I'm almost 100% sure of this! Cheese, charcuterie, beautiful surroundings, fine wines and more, is what you can expect from the Ormonde Private Cellar. You can also enjoy a wine and hand-crafted chocolate pairing for those, like me, who relishes this wonderful combination.
5. THALI THALI GAME DRIVE
Slightly out of Darling, but definitely an experience worth the mention…
If you have the time, and staying over in Darling, I'd recommend a visit to Thali Thali Game Lodge for an informative and exhilarating game drive. Thali Thali borders the West Coast National Park and Langebaan and offers accommodation, game drives, archery lessons and a lovely restaurant on site. The game farm boasts a wide range of game like cape buffalo, water buffalo, kudu, oryx, giraffe, and more. So, if you enjoy learning about and getting as close as you can to these beautiful animals, be sure to book a trip to Thali Thali too.
For information and bookings, contact Hello Darling:
https://www.hellodarling.org.za/