Wine@heart launches exclusive SA box for October
By Admin | 8th October 2020
We recently received an exciting email from a new start up business called wine@heart.
Founders Tilly and Cara have a bit of a soft spot for South Africa, having been lucky enough to spend time there over the years. They have experienced our warm, social, colourful country with beautiful scenery and beautiful people.
And beautiful wine, of course!
The SA wine industry was hit hard earlier in 2020 as the government banned the sale of alcohol. While things are returning to 'normal' the effects are still very much being felt.
The wonderful people at wine@heart wanted to show their support for the industry and showcase why they love SA wine - so what better way than to dedicate their October box to some special South African picks.
There are some real gems in this box from some of our top winemakers and the wines are well worth exploring.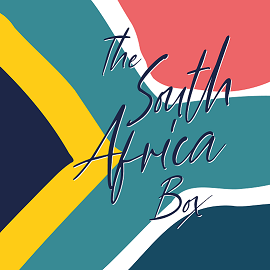 The wines you can expect to taste in this exclusive box are:
Buitenverwachting: Constantia - Sauvignon Blanc
This is a lively and zesty Sauvignon Blanc which is very typical of the Constantia region on the Western Cape. Refreshing and so drinkable, the wine maker believes that this is his best vintage yet. Great quality, incredible value. Classic match with goats cheese or shellfish.
AA Badenhort: Papegaai - Palomino/Semillon
As well as loving the taste of this wine, a blend of 2 grape varieties, Palomino and Semillon, it's amazing to learn that for every bottle bought, the Producer donates money to help protect the Swartlands indigenous parrot population. Enjoy your wine and know that you are doing a good deed at the same time! Try it with some flavoursome risotto
BLANKBottle: Moment of Silence - Chenin Blanc Blend
This wine is a harmonious blend of 3 different grape varieties - Chenin Blanc (the iconic white grape of South Africa), Grenache Blanc, and Viognier. And oh how this works - what a combination! Lush and creamy - a really interesting wine that wakens the taste buds. Try with fish pie or salmon en croute.
Buitenverwachting: Meifort - Blend
This is a lovely big red, think full bodied Bordeaux blends. The main grapes are Cabernet Sauvignon, Cabernet Franc, Merlot and Malbec - giving it a wonderful, inky complexity. This vintage is impressive now, and will age well for the next 10 years. Red meat works, or a lovely rich pizza or pasta dish.
AA Badenhorst: Secateurs - Cinsault, Grenache, Syrah
This easy drinking red is reminiscent of a Southern Rhône blend. It delivers a lot of flavoursome fruit, but also a hearty smoothness. A big dollop of Cinsault ensures some aging potential, but elegant enough to be drinking well now. Try with some home comforts - cottage pie or spaghetti bolognese.
Thelema Vineyards: Stellenbosch - Shiraz
This is a full bodied Shiraz that delivers the juicy punch that you would expect, but also offers an additional dimension - delicious earthy, vanilla notes. It has spent 18 months in oak, which gives it this added complexity. Stands up well to red meat or richer game dishes.
To taste and learn more about these wines, sign up and subscribe to Wine@heart via their website here. These are cracking wines and well worth exploring.