Wine Trailblazer: Trizanne Barnard
By Malu Lambert | 11th August 2021
Barrels have a double meaning for winemaker Trizanne Barnard. When not filling them with her distinct ocean-born wines, an avid surfer she steals every chance she gets to ride them.
As testament to this love of the ocean the walls of her new tasting room in Kommetjie are hung with photos of glassy waves snapped curling into the surf. A local here, she lives close to the beach with husband, Malan and their two young sons. She also vinifies her wines in nearby Noordhoek.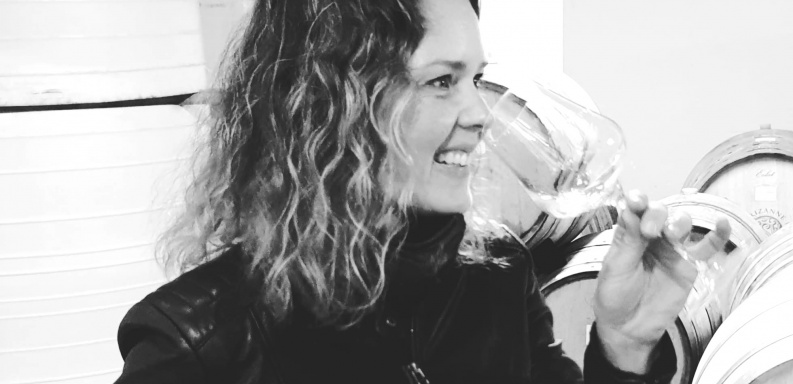 "The ocean recharges me," she shared simply, glasses of her newly released TSW Sauvignon Blanc 2020 between us at a long wooden table, the dipping sun through the windows painting the inside peach.
"Winemakers in general are in-tune with nature. The raw power the ocean has on our vineyards, topography, terroir. "In South Africa we make a lot of wine in the coastal areas, it's a natural thing in the Western Cape.
"I look for vineyards that are close to the sea, the ocean has an incredible influence on my wines and it's easier for me to take a surf break. I love that there are both versions of me in the bottle, the winemaker and the surfer."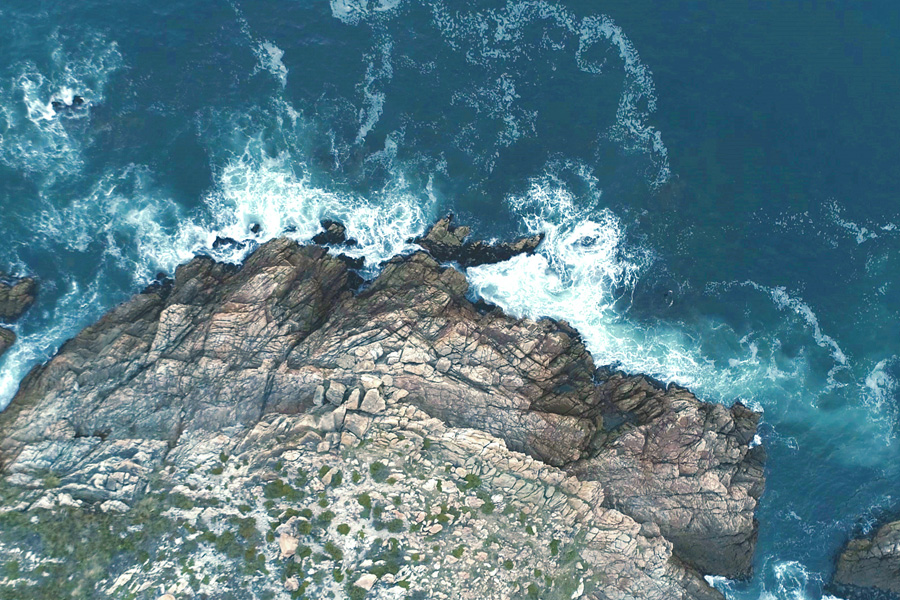 For her own-label range, Trizanne Signature Wines, she sources grapes from Elim in Cape Agulhas as well as the Swartland. For the sauvignon, she looks to the sea and the light-filled, wind-ravaged plains of Agulhas. (She also has another surf-inspired range of wines under the banner Dawn Patrol.)
"There's this ancient feeling in Agulhas. The soils date back millennia to when the super continent broke up, and the land itself is sandwiched between these two ocean masses, the Indian and Atlantic. It's quite dramatic."
"There no place on earth like it."
Before boards it was bikes. Born in Cape Town, her family moved to KwaZulu-Natal when she was five, a place she still loves to go on holiday too. After that it was Vereeniging, 'the metropolis of smoke', laughed Trizanne. "It was a very happy childhood there. Both my parents worked, so I had a bike and I could do anything I needed to do. I was very independent and I learned how to manage my own time from a young age and that helped me to become an entrepreneur."
An inherent sense of exploration saw her travelling after finishing school. She tasted wine for the first time in Israel, where she was working on a kibbutz. This was also where her interest in agriculture piqued, though it was koi fish and not wine grapes she had her hands full with there.
With this experience in the back of her mind it was while waitering in a high-end London restaurant that the wine flame was firmly lit. She came back home and went to Stellenbosch University, graduating with a degree in viticulture and oenology. After which she worked multiple vintages in Australia, France and Portugal.
"I try and surround myself with brilliant people," said Trizanne, as we talked about her life so far in the elegantly-beachy interior of her tasting room. Part of this was a formative internship at Jordan Wines, where she learned the ropes of the business side of wine. She then learnt the joy of making fine sauvignons at Klein Constantia, which followed an opportunity in 2004 that gave her the skills on how to build a winery literally from the ground up by starting Anwilka Wines in conjunction with Klein Constantia and Bordeaux winemakers.
After 'four invaluable years at Anwilka' she went solo in 2008 with her eponymous wine brand. From the beginning her focus has been on two diverse wine regions, Elim and the Swartland.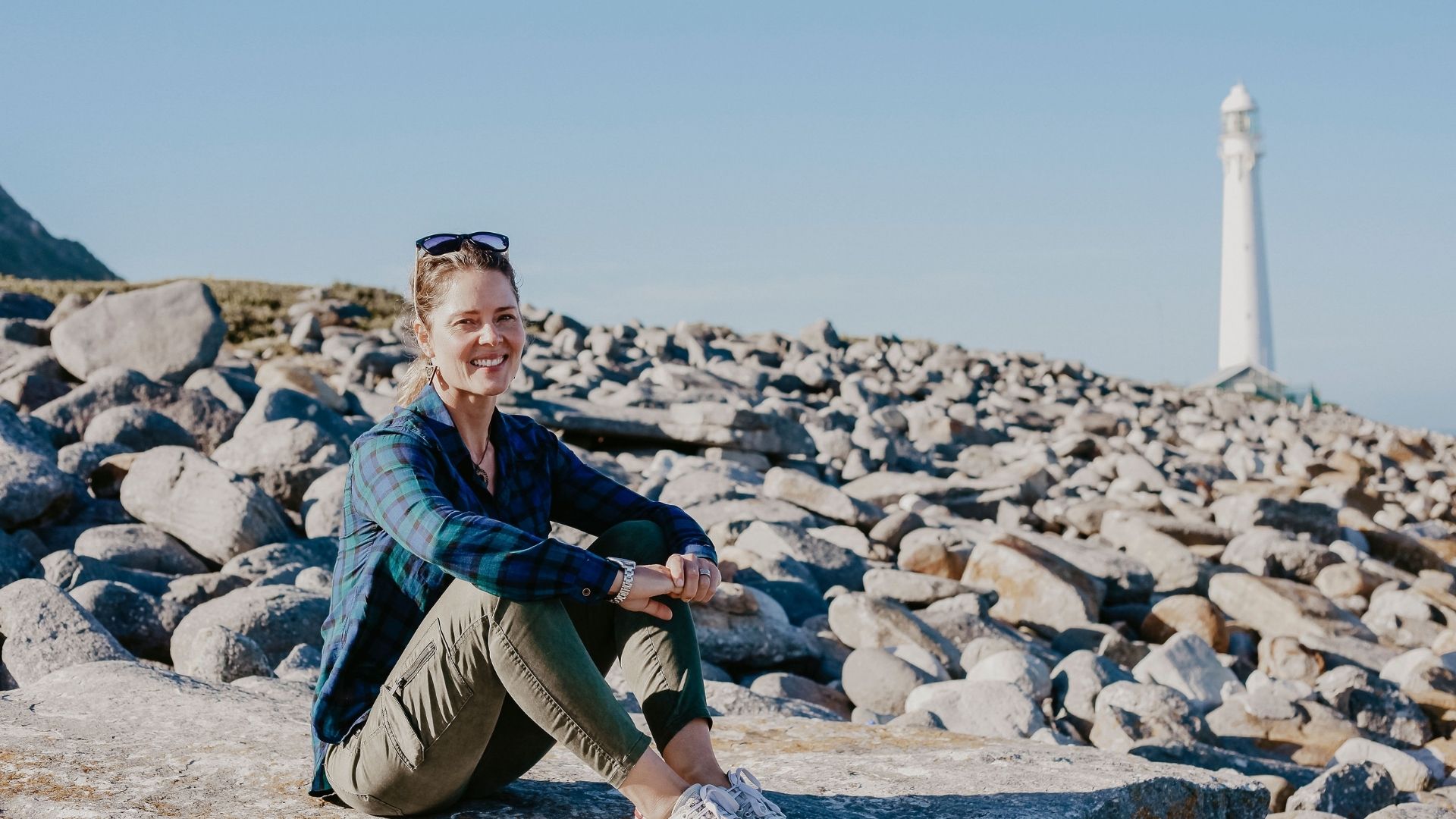 The legendary Bruce Jack also gave her words of wisdom early on in her career. "He said to me 'even if you don't believe in yourself just go out there with confidence, you can do it.' It helped me tremendously. He saw something in me that I didn't yet see in myself. I have massive appreciation for my mentors.
He was right of course, Trizanne has since gone on to win numerous awards, and she is increasingly garnering critical acclaim for her wines.
Speaking of brilliant people giving advice, does she have any for younger winemakers also wanting to blaze a trail? "I'm an optimist: in life, in our country, but it takes a lot of grit to make a success of it. You have to churn your own butter.
"And don't be afraid to take a leap. Even if you have a specific end goal, life often takes you on a different route, just go with the flow. Life and the universe are way more spectacular and exciting than you can imagine. It's OK to be scared but don't let fear stand in the way of what you want to achieve. Embrace the unknown and go for it."
Much like the journey that led her to sourcing grapes from Cape Agulhas. A mostly unknown region stalked by extreme weather, and because of it difficult and unpredictable viticulture. But Trizanne wouldn't have it any other way. It's the struggle against the elements that imbues her Elim wines with such a sense of place.
"Elim is my spiritual home. When I go there I feel as if my regular life has been revitalised. There's a feeling of such incredible power, you feel infinitely small."
Though until we can both visit again, her sauvignon rapidly disappearing in the glasses between us, manages to capture this essence: like a ferocious sea god, made of salt and wind, tamed and folded as a message-in-a-bottle, and sent out across the waves.