Wine Trailblazers: Ewan Mackenzie aka The Wine Thief
By Malu Lambert | 2nd September 2020
It's my first restaurant visit in 100 days. A Cape storm lashes at the glass doors of Chef's Warehouse on Bree. Inside Ewan Mackenzie twists a knife around the wax capsule of his Costa del Swart Viura Vonkelwyn 2019, that's right a bottle of sparkling wine with a wax seal. "I do it to annoy people," he says characteristically deadpan. "But honestly if you are into bubbly and don't have a hatchet on your person…"
Loaded with lime and tangy citrus with a stony, super-dry finish, the MCC is a collaboration with Christa von la Chevallerie of Huis van Chevallerie. This is what the Wine Thief is all about, taking his passion as a sommelier and combining it with small-batch winemaking, producing each wine alongside a winemaker he admires.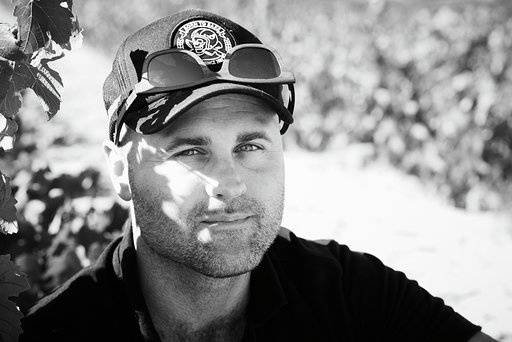 "I wanted to use my skills as a sommelier to create truly unique expressions of wines as well as to learn along the way. It all started with Attie Louw of Opstal Estate, out in Slanghoek, where I pitched an idea to him about using petit verdot to make a barrel-fermented blanc de noir. Both him and his assistant winemaker Franco looked at me a bit funny at first, but then the seeds of passion for experimentation were sewn, and now we're on our fifth vintage!"
Ewan has an accent layered with origin; clues to a life lived in a few places. Born in Cambridge, a stint in Detroit as a kid (his dad worked for Ford), many holidays in the South of France, where his family once had a home—as his enthusiastic pronunciation of anything French shows.
And as a young adult, settling in Somerset, where he was first introduced to the art of fermentation working for cider house, Orchard Pig. He quickly added cask-conditioned real ale making to his skill-set. During all this he was studying hospitality at Oxford Brookes University, and was luckily enough to work under Rick Stein at some point.
But perhaps his most fortuitous moment, was, when having a beer at the local in Oxford he met his wife, Botswanian Verity FitzGerald. Verity was on course to South Africa, and Ewan came right along with.
Arriving on African soil for the first time in 2011, Ewan needed, well, a visa. He neatly solved this problem by signing up to the Cape Wine Academy, where he eventually graduated with the Cape Sommelier Certification. He remembers receiving his qualification while working at one of South Africa's top restaurants, La Colombe. A tenure, which earned him the Diners' Club Sommelier of the Year consecutively in 2012 and 2013. From there he led the wine programme at &Union.
All this gave rise to The Wine Thief, a multi-tiered wine platform delivering all kinds of services, from consulting and wine tours to staff training and private tastings. And in 2015, he launched his first wine under the name too, that controversial rosé with Attie Louw.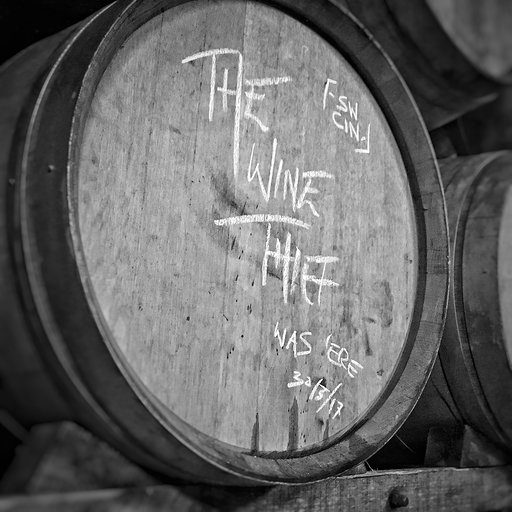 With a self-confessed 'map fetish' the striking labels (awarded top prize by Winemag's Label Design Awards 2019) of his range are three different 1948 ordinance survey maps overlaid, from contour lines of Slanghoek, river systems of Bot Rivier and in foil, farm lines of the Paardeberg.
"I'm doing my best to support the grape growers, the vineyard workers, the cellar masters, and the great industry folk of this country, by spreading the good word of all the hard work they do, and banging out some good juice with them," enthuses Ewan.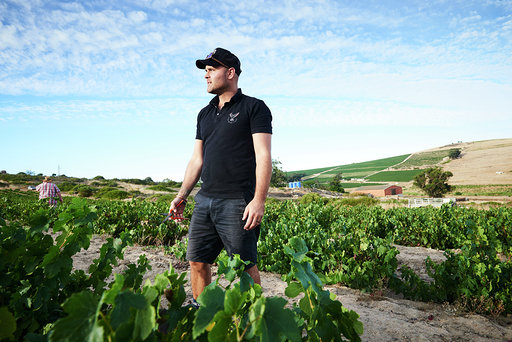 Over prawn toast, crispy squid, and port jelly topped pâté, we share glasses of his Nooer 2018, a blend of souzão, touriga naçional and tinta barocca, this time a sommelier-winemaker collaboration with Leon Coetzee and Margaux Nel of The Fledge & Co. It's layered and smoky with inky fruit, and a thrilling flinty finish.
"I've had the utmost pleasure and privilege to work alongside producers from around the Cape, each one I connect with mentors me on learning a different skill," explains Ewan. "So for example, to learn more about MCC, I work with Christa; for the love of Rhône-style wines I work with the Luddites, for funky Portuguese vibes it's Leon and Margaux out in Calitzdorp, and to harness the tormenting beauty that's pinot noir, Catherine Marshall is my guru. Everyone I work with I hold in the highest regard, and appreciate them precisely for their unique passions and skills.
"Plus there's always accountability for a well-placed man-crush when it comes to Alex Starey..." he says laughing topping off our glasses.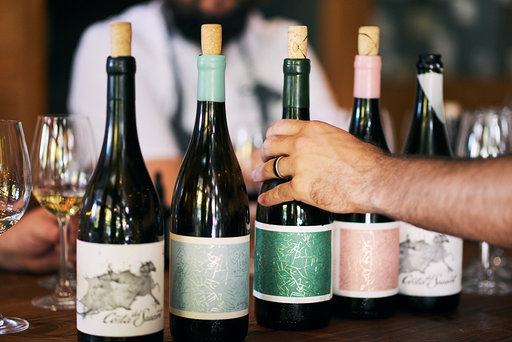 So where to next? He confides that he's found some land in Bot Rivier, where he'll be planting a field blend of his dreams; a mix of what he thinks is still kind of illegal.
Exactly what we'd expect from a Wine Thief.